You can indulge yourself without going to America
Chiang Mai Grand Canyon:
Address: Nam Phrae, Hang Dong District, Chiang Mai;
Tel: 0956853145;
Opening hours: 09am - 6pm;
go way: double bar car, taxi, TUTU, motor car
Directions: Highway 121 ( Canal Road) south out of the city, through the zoo at night, go straight through to Salmon Intersection, and then a few kilometers ahead will see Chiang Mai Grand Canyon billboard Grand Canyon ChiangMai, go 500 meters away.
Grand canyon, located in Chiang Mai is about 20 kilometers south, a called American Grand Canyon II Chiang Mai Heroes Valley. By foreign tourists and Thai local young people love, there are towering cliffs, deep blue lake, to love when thick, standing on the cliff leap tall, very happy to experience diving stimulation, is so young and headstrong! Every time someone jumps down from the canyon, there is endless cheers and applause, and the 15-meter drop, do you want to challenge it?
This is the Hong Kong movie "Anti-Drugs" which was shot here in 2012.
The earth-yellow rock walls are surrounded by green water, and the scenery is quite shocking;
if you like adventure, you can jump down handsomely;
if you are keen on photography, take a DSLR on your back to capture the sunset;
have a good time and lie on a beach chair to watch Sunbathing in the scenery,
TIPS:
1. The canyon is 15 meters high and the deepest part of the water is 50 meters;
2. You need to bring a swimsuit and a change of clothes or buy at the shopping spots in the canyon ; 3. The 50
baht ticket can be exchanged for a life jacket ( The deposit is about 100 baht);
4. If you can't swim, you can rent a kayak to float in the canyon, and look at the whole beautiful scenery. Remember not to be too far away from your friends who can swim.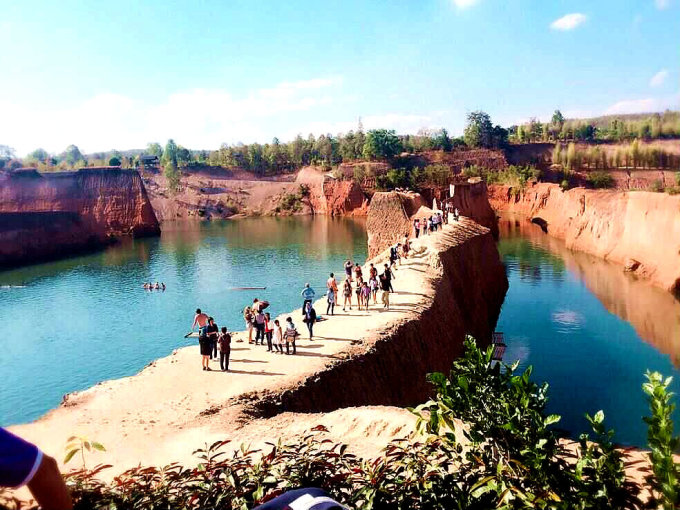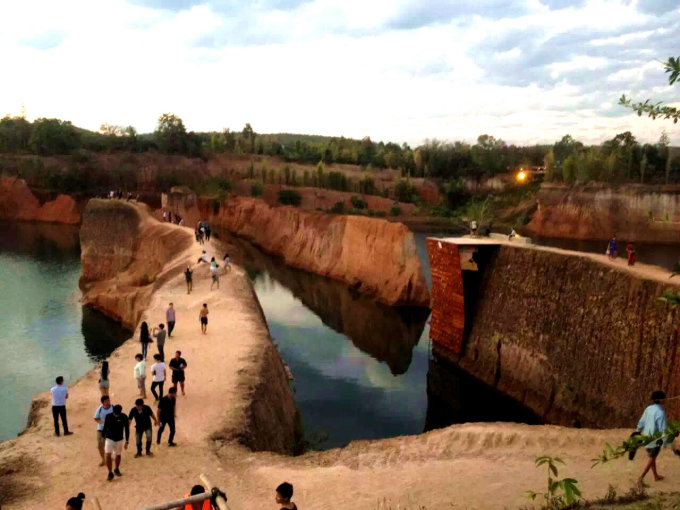 Here you can rent big tires suitable for families, as well as kayaks. With the ticket, you can exchange for a life jacket or a free drink.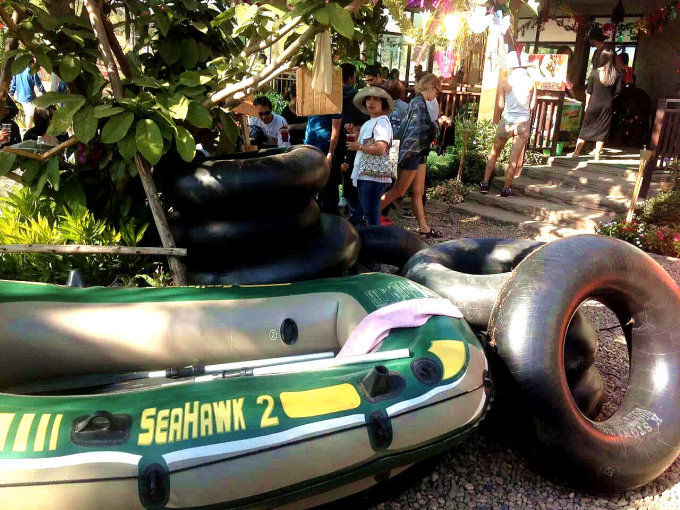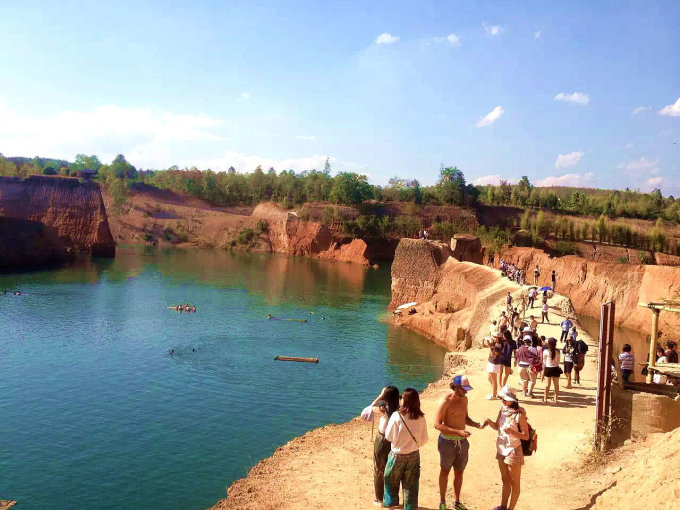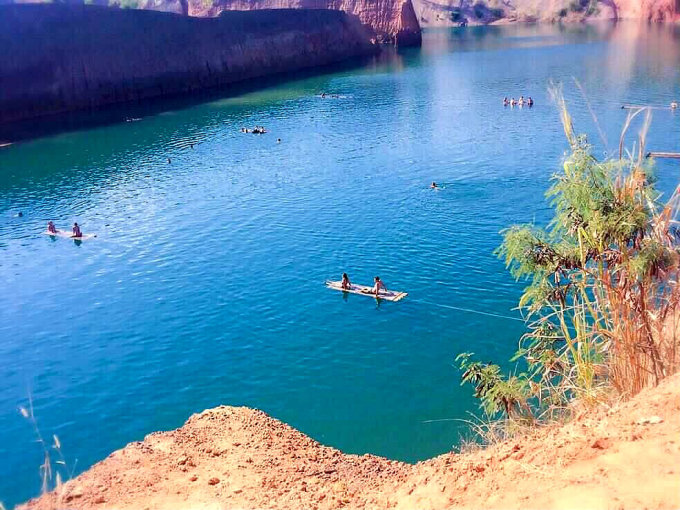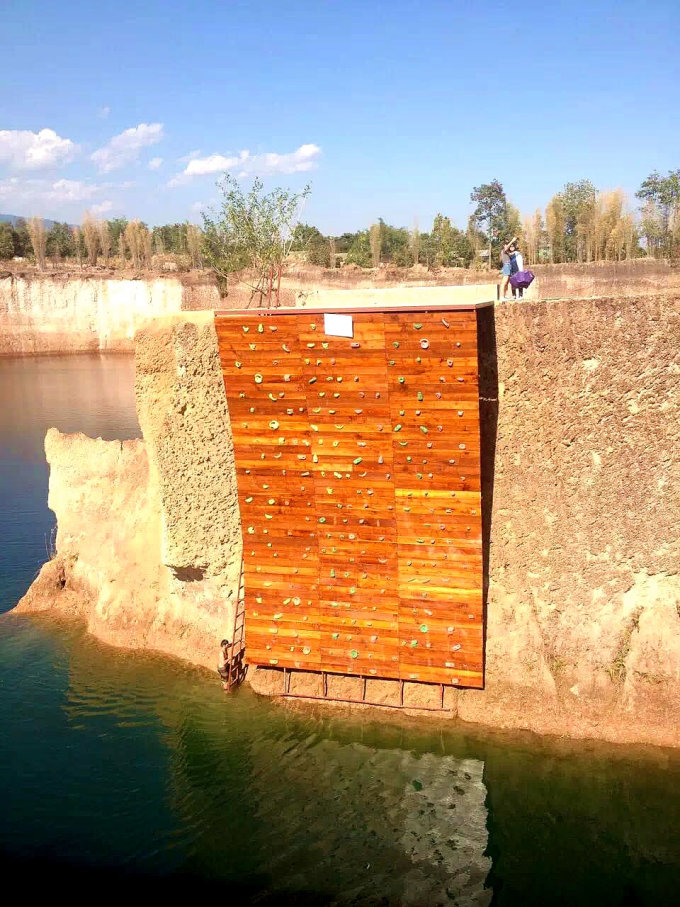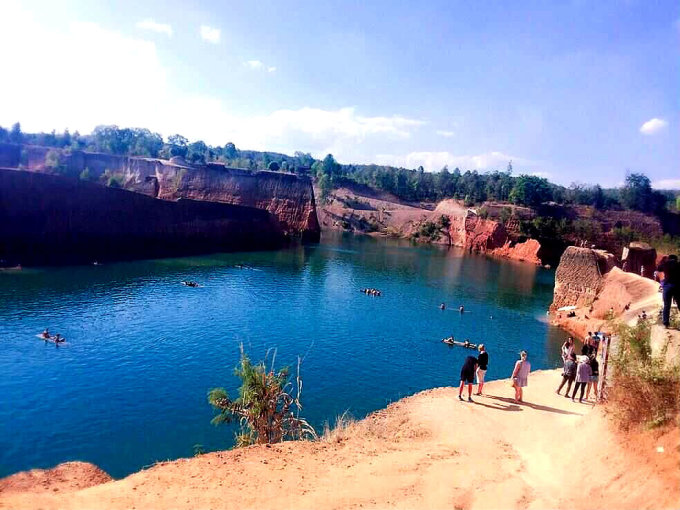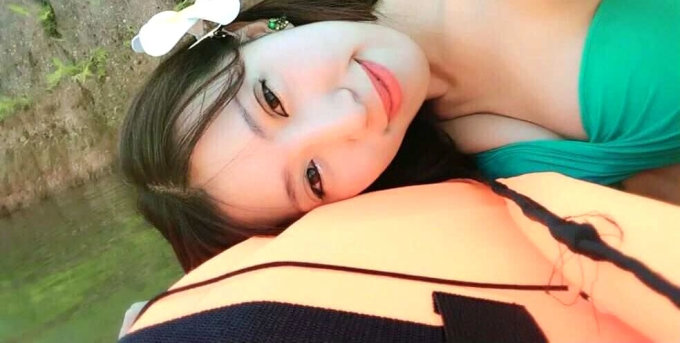 When the sun was about to set, everyone stood on the edge of the canyon, quietly waiting for the afterglow of the setting sun to fall. Seeing a foreign photographer sitting quietly on the edge of the canyon, recording the emotional moment with the lens, we looked at each other. A smile, an instant is both beautiful.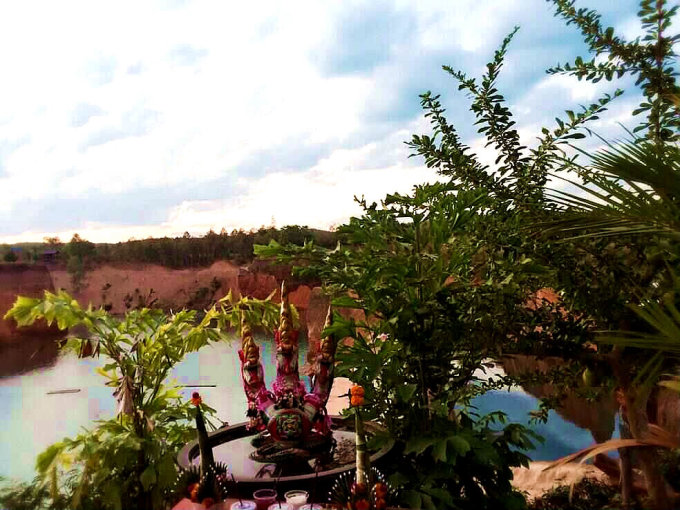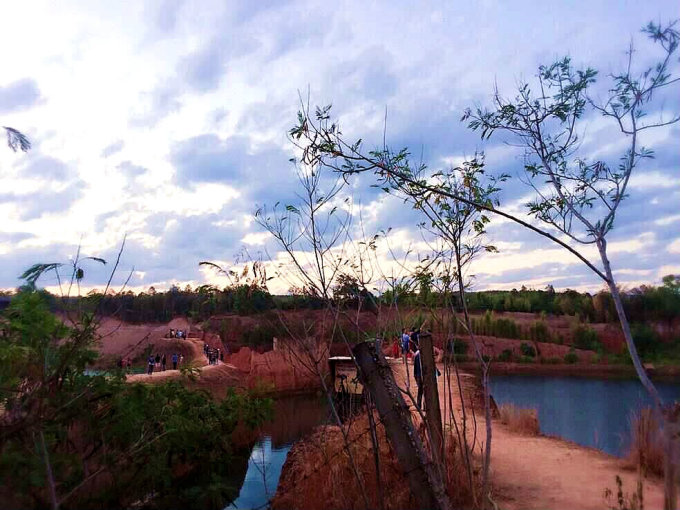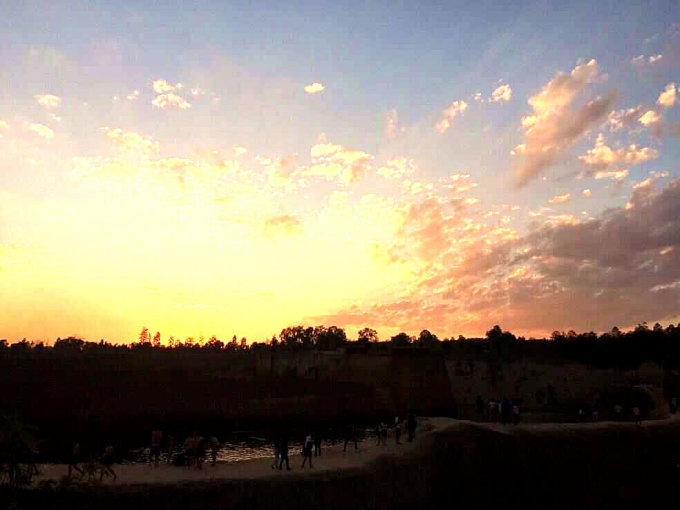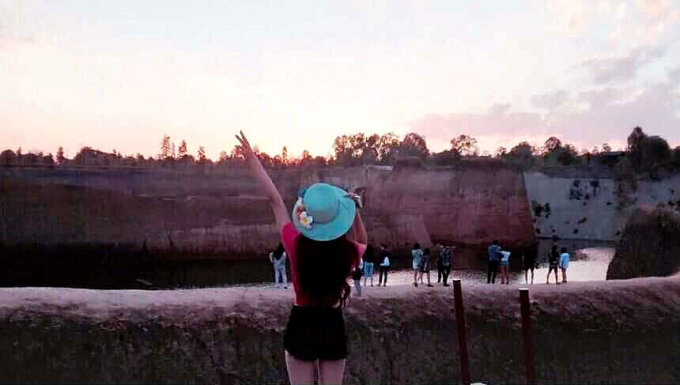 In the clouds, meet a romantic sunrise
Chiangmai Balloon Park:
Address: 107 Moo.1 sanghanet A.Sasai Chiangmai Thailand 50210
Arrival method: half-day tour itinerary can be booked locally, including ancient city transfer;
flight method: tethered flight and free flight.
Hot air balloon theme park, located in Chiang Mai, a northern suburb, is at the end of 2015 newly opened theme park. There are two flight modes to choose from, one is tethered flight, which is fixed underneath with a tow rope as the name suggests, and the other is free flight, which can truly fly in the air according to the flight route.
Precautions for hot-air balloon rides:
1. It is forbidden to bring food or beverages into the venue, and smoking is forbidden;
2. It is forbidden to extend the body out of the basket;
3. The pilot's permission is required to enter or exit the hot-air balloon basket, and one person needs to enter in order 1 person out;
4. The hot air balloon has five people and one basket, flying together;
5. Please pay attention to the rope when entering and leaving the venue;
6. The elderly and children need to be accompanied.
More than 5 am on the departure, before dawn, winter Chiang Mai , morning and evening temperature, to see the sunrise junior partner must pay attention to add clothing to keep warm Oh. Arrive at the hot air balloon park. The ground crew on site is already "inflating" the hot air balloon. Seeing the hot air balloon gradually rounding up was very excited. You can take pictures in the hot air balloon. I remember that Sister Huayang just got into the hot air balloon to find out.
Although it is not here Cappadocia spectacular hundreds of balloons flying, but for the novice first experience of flight trip is well worth the experience! And the price is relatively cheap.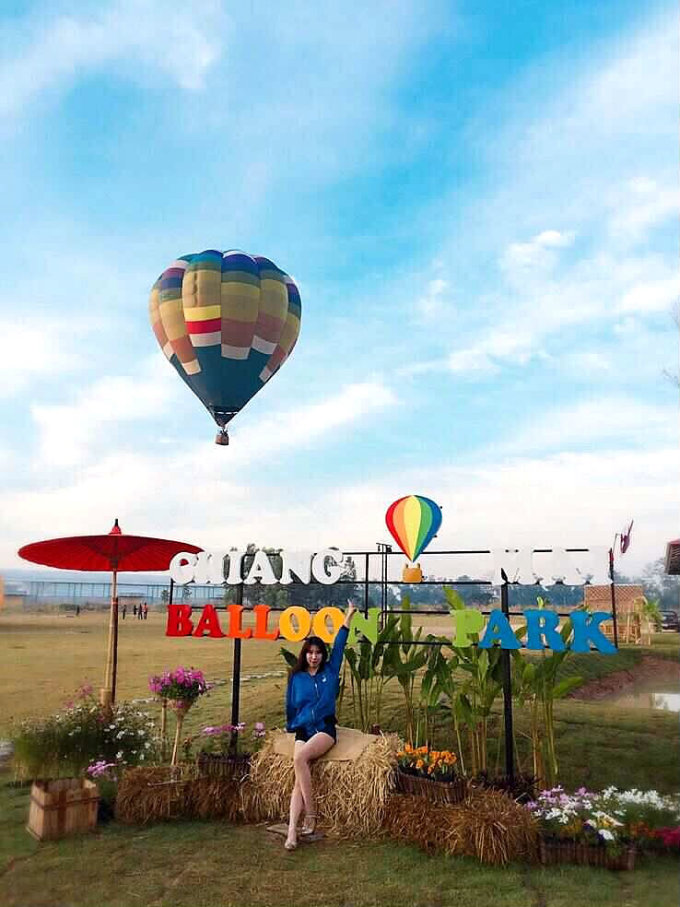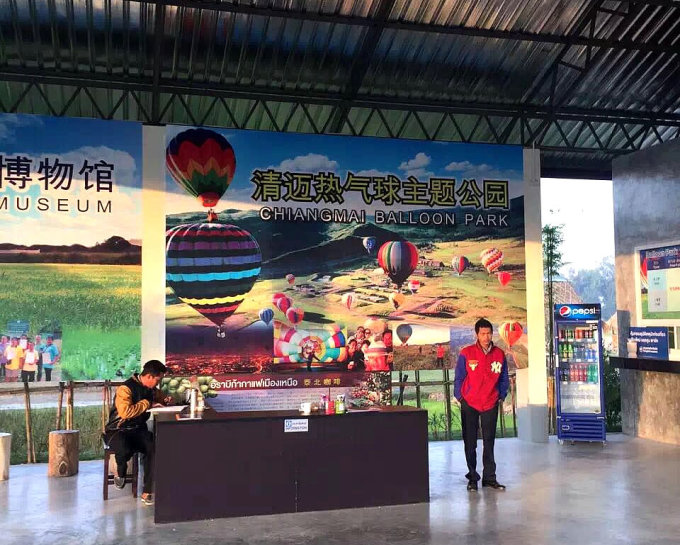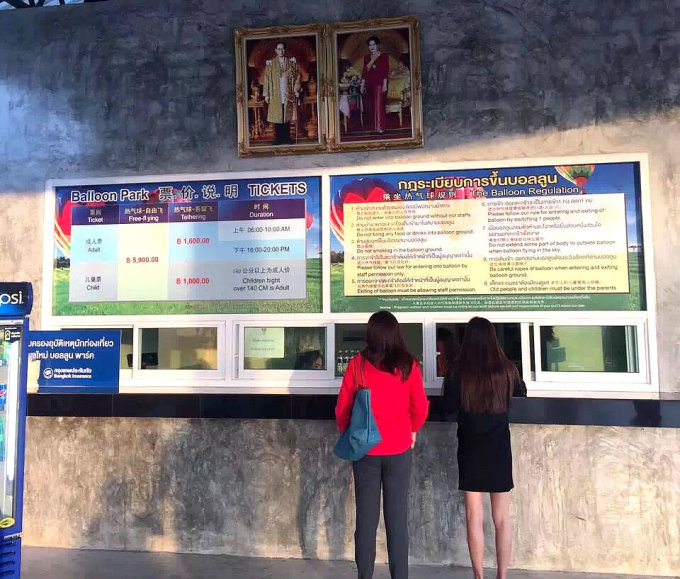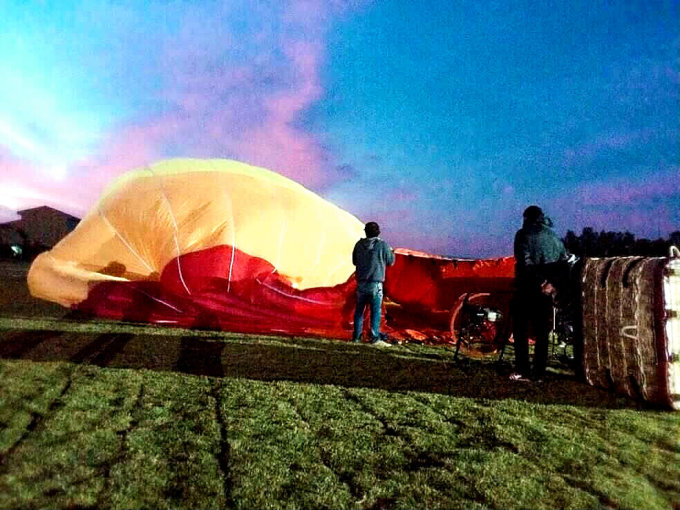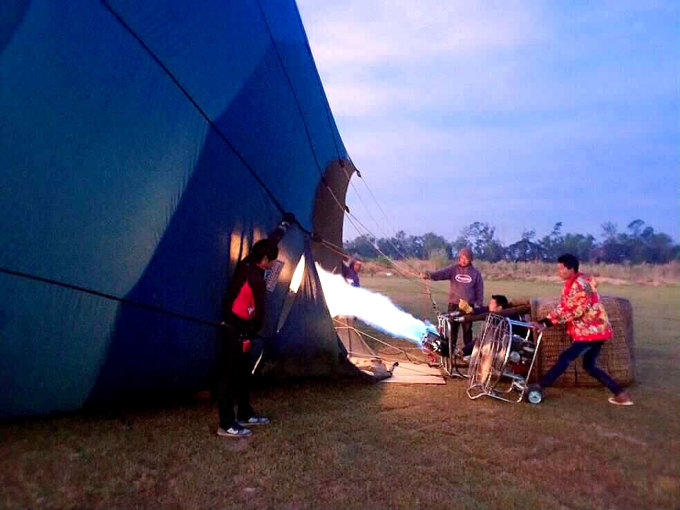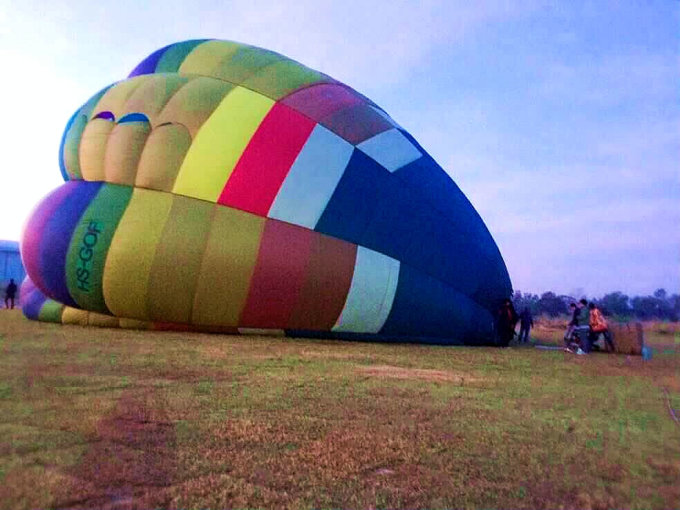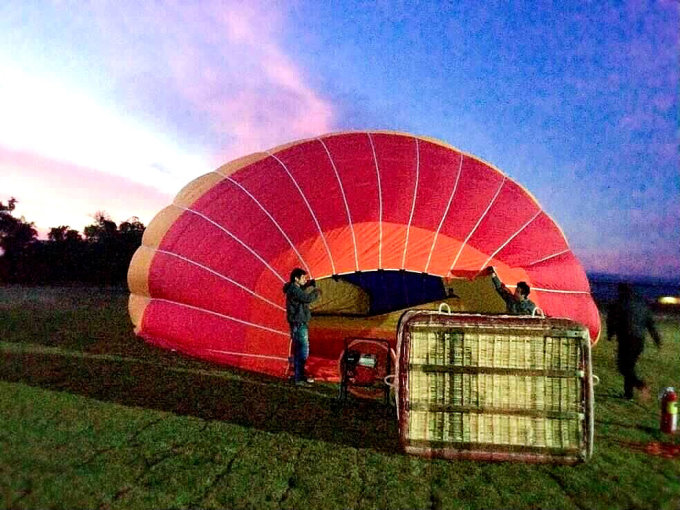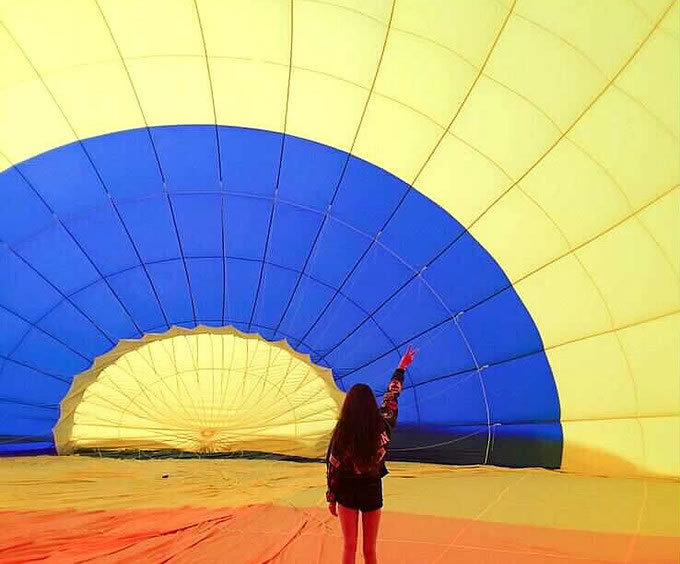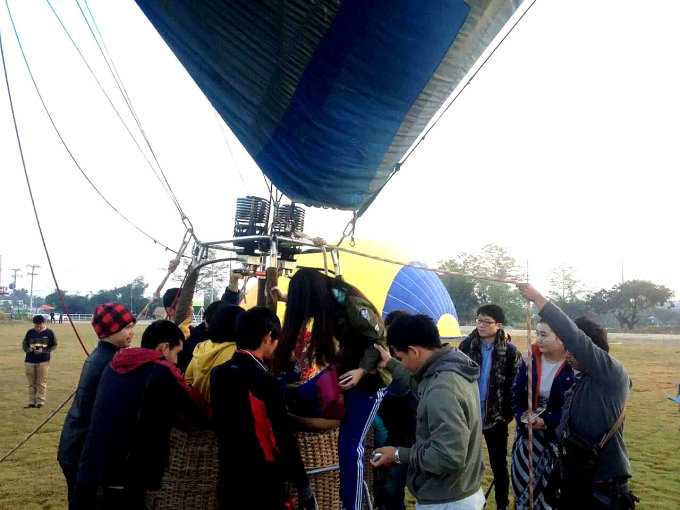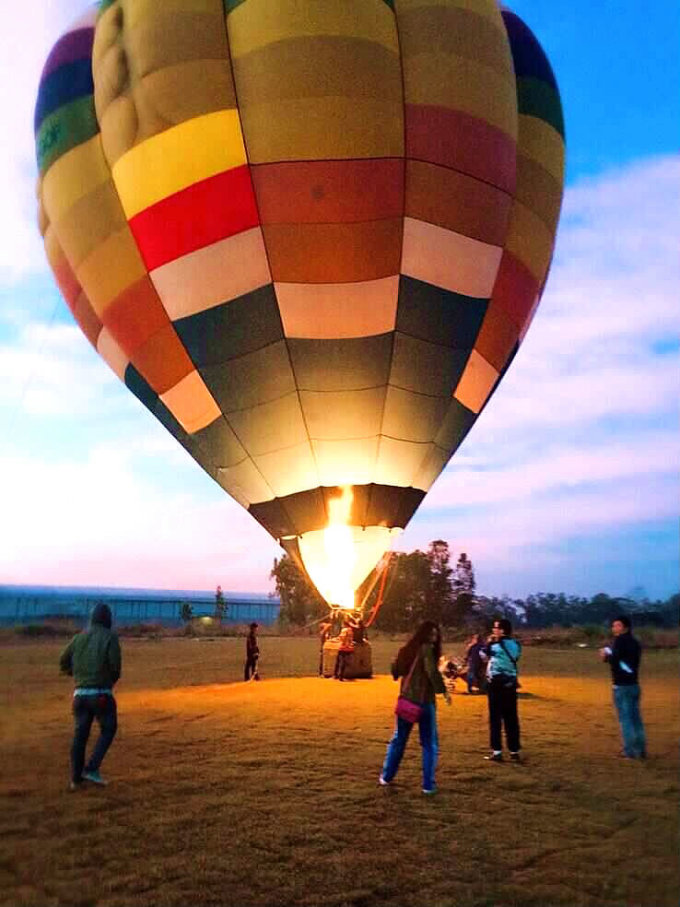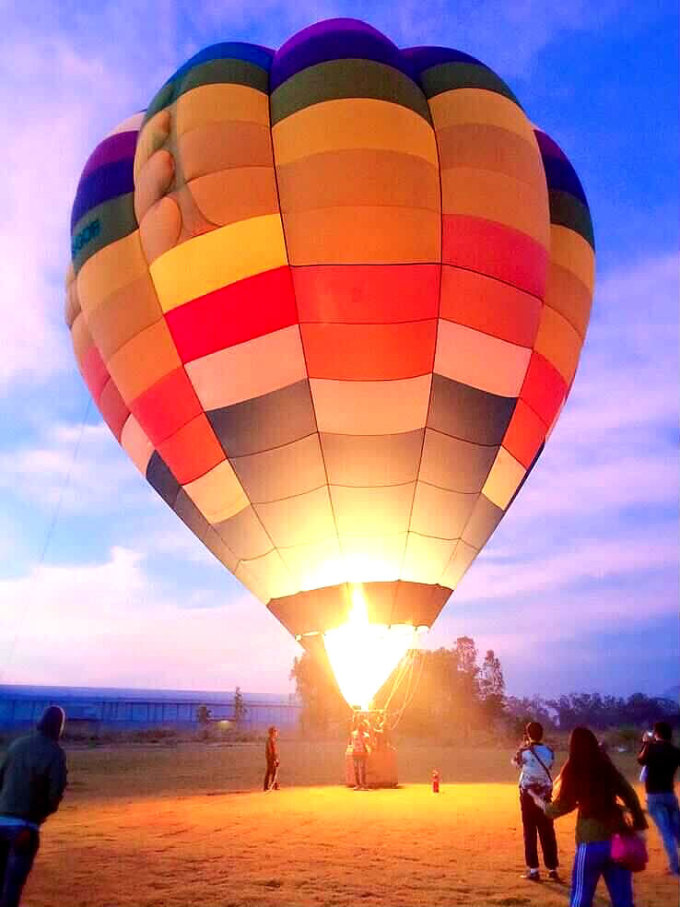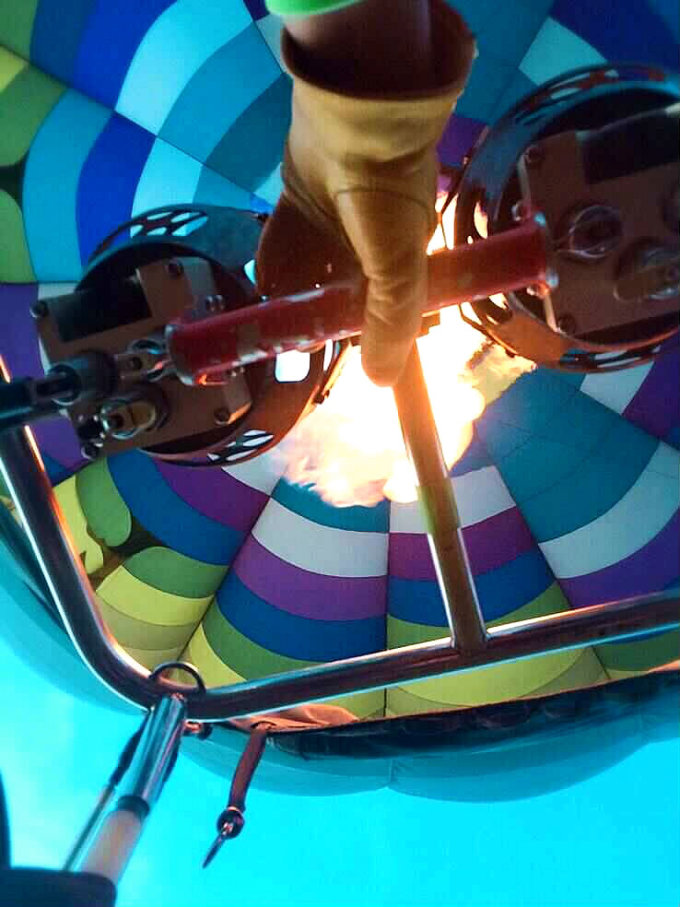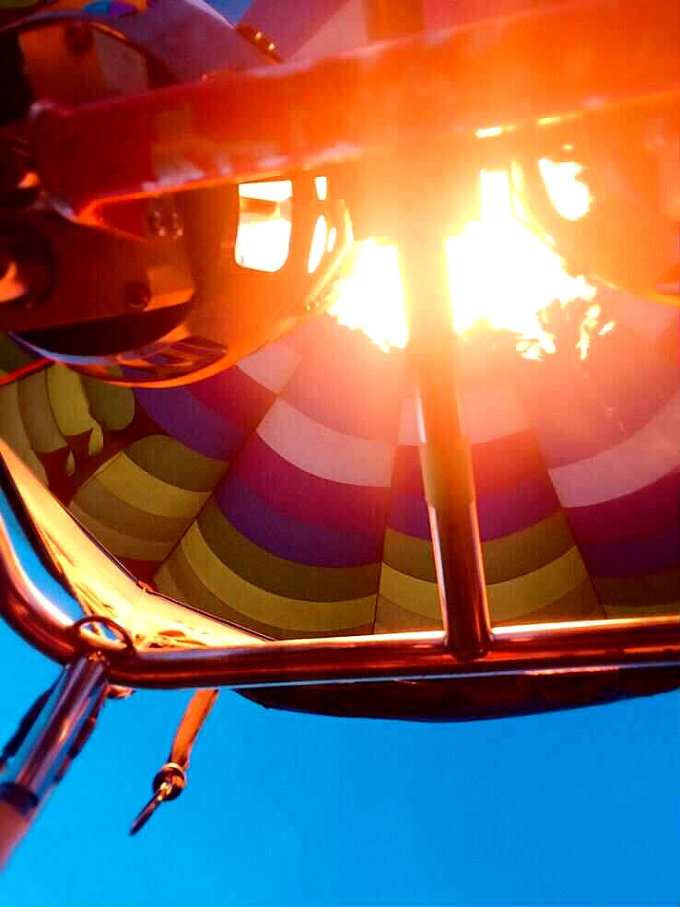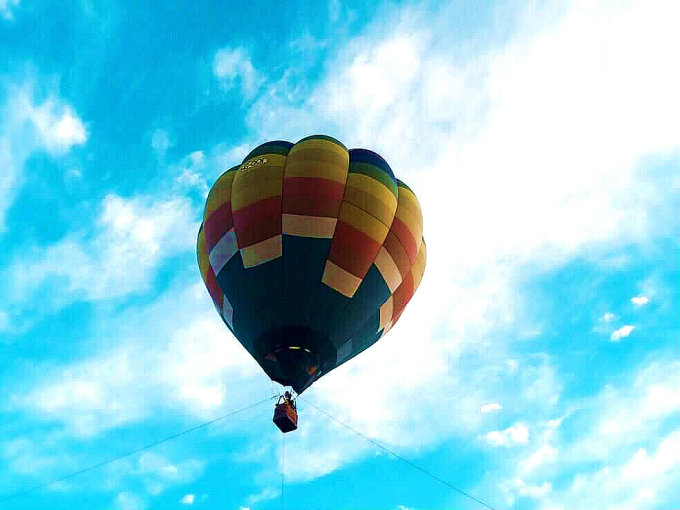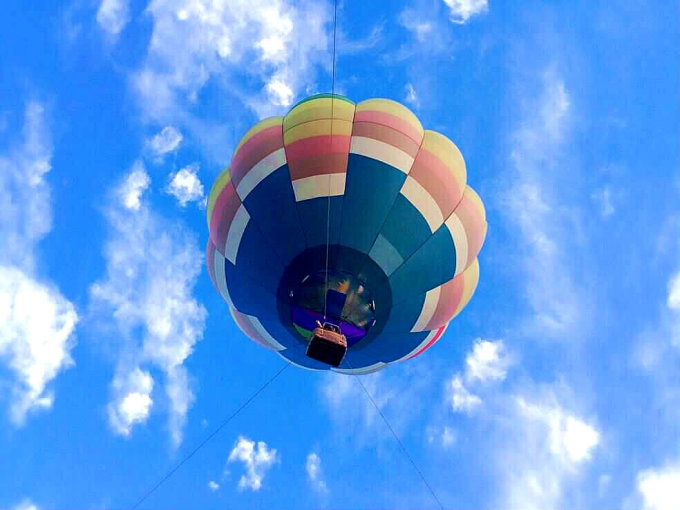 In a hot air balloon to enjoy Chiang Mai after rural scenery, you can taste the famous local mountain coffee, you can also visit Thailand only rice museum. (In fact, Coffee and Fragrant Rice Hall is equivalent to a shopping store). You can watch the short video introducing the fragrant rice, and then enter the store to visit and taste, and choose freely.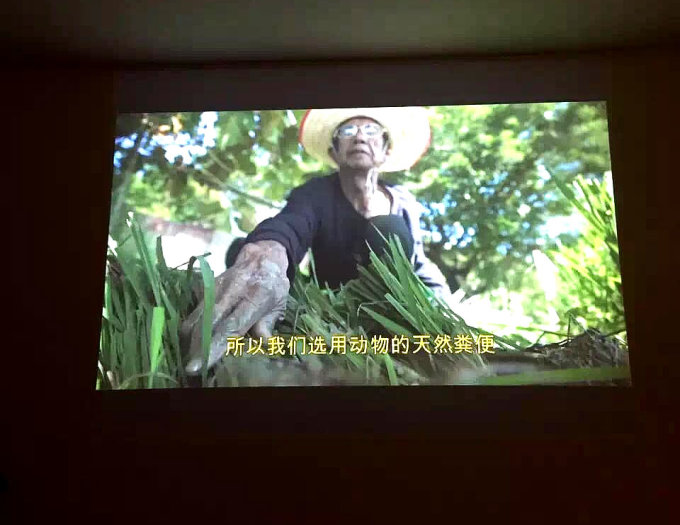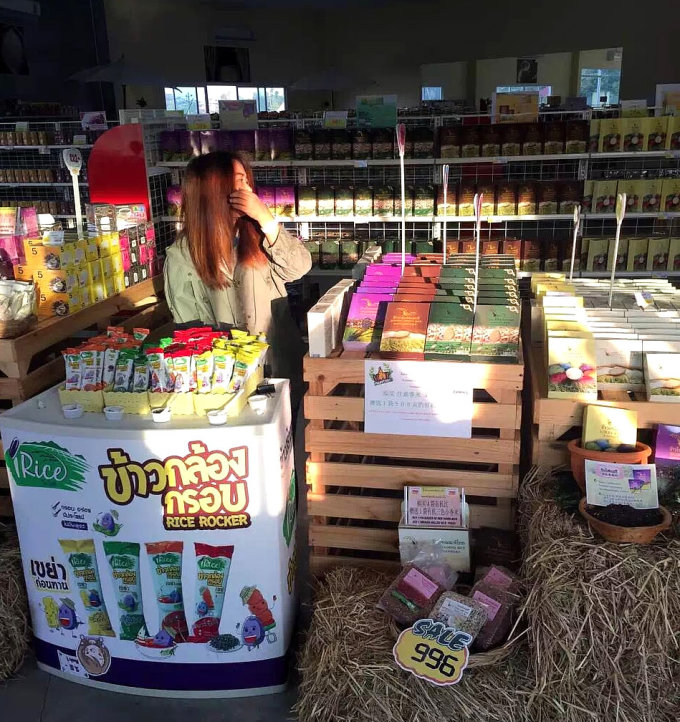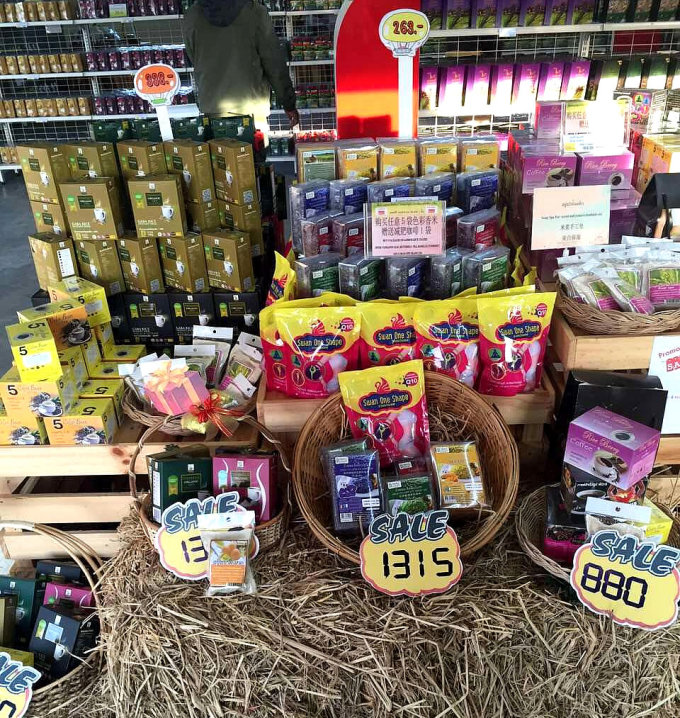 The cherry blossoms are in full bloom, a sea of pink flowers
Khun Chang Kian, Khun Chang Kian: How
to get there: Take a double car at the gate of Shuanglong Temple, about 30 minutes by car.
Located in Chiang Mai Suthep Pui National Park Yamauchi Chang Kun Qian it is known as Thailand Cherry Valley, the value of each Chiang Mai winter (December - February the following year), where the cherry blossoms in full bloom, a romantic pink flowers, Attracting countless tourists.
We went all the way on a motorcycle, passing Suthep Mountain, Miao Village, and Puping Palace on the way. As the terrain gets higher and higher, the temperature on the mountain will gradually get colder, so it is recommended to bring a jacket to keep out the cold. The winding mountain roads are getting narrower and narrower. For those who are not familiar with the road conditions, we are really dangerous. Every corner will be erected with a "whistle" sign. It is better to charter a car or take a Shuangdao to go safely.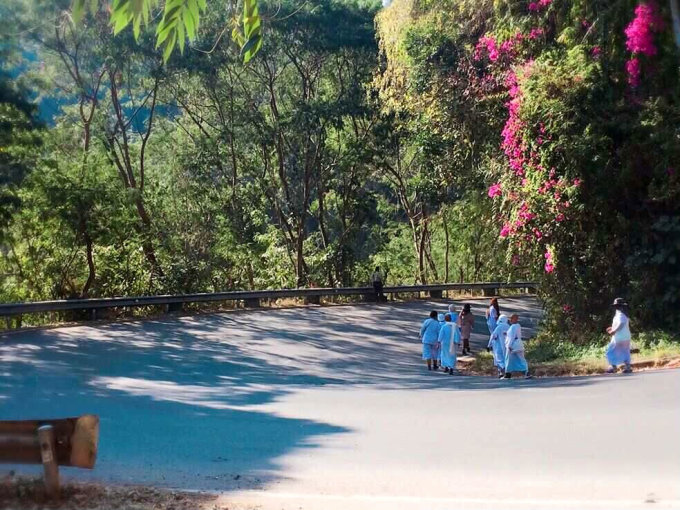 Pass this viewing platform on the way. Chiang Mai Mountain View panoramic view, you can take a break to adjust, many Thai students here taking pictures.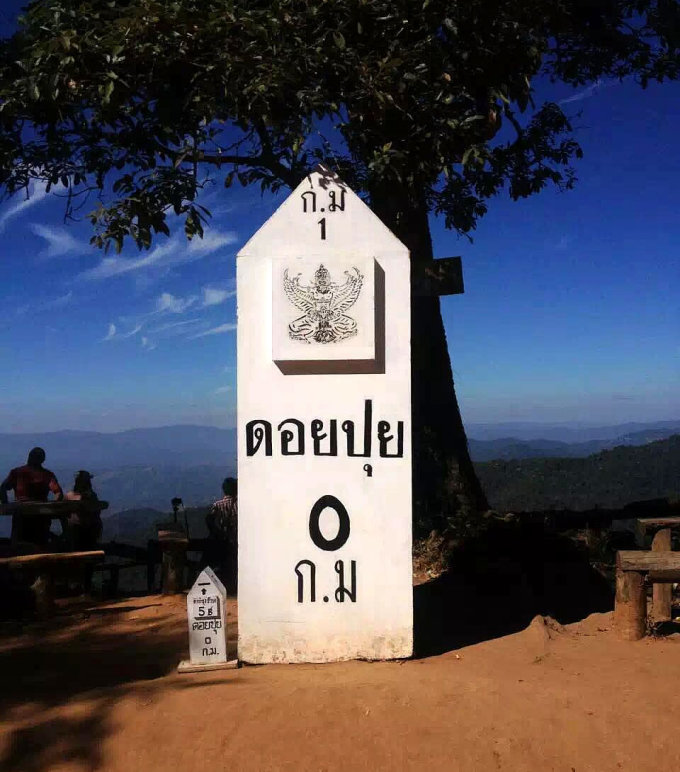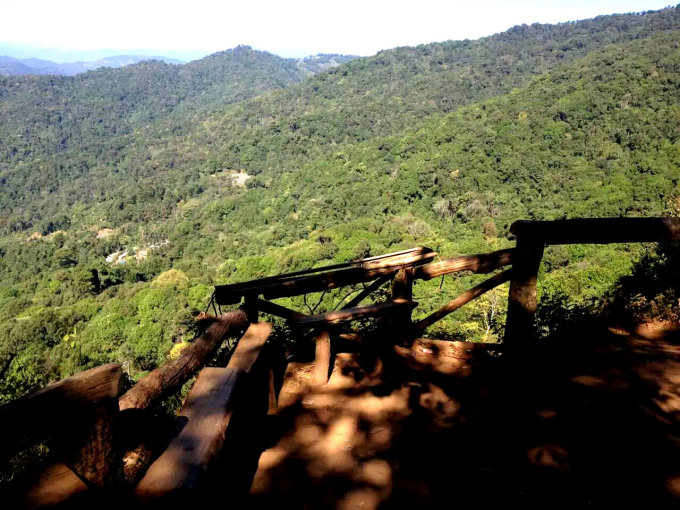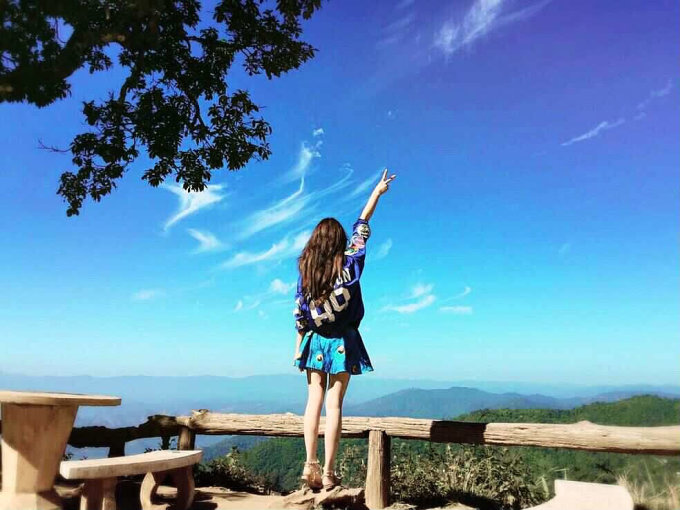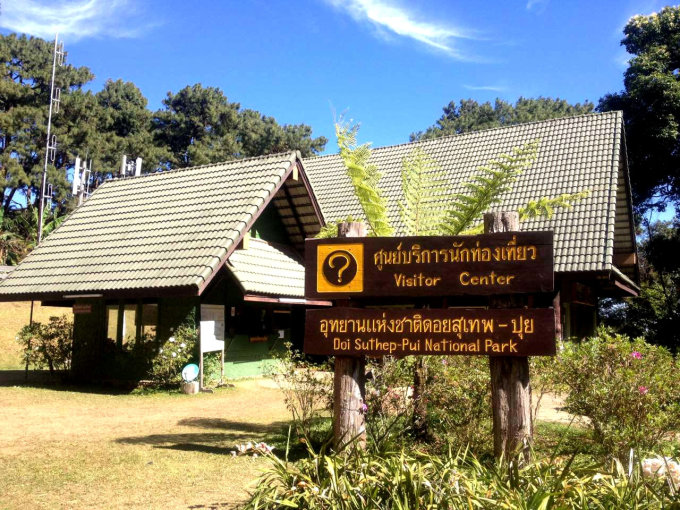 The branches clusters of pink cherry blossoms,
passionately recounting Chiang Mai winter;
woven into a brilliant scene in the ocean;
the day, the sun is just right, just flowers;
wish you had been there ......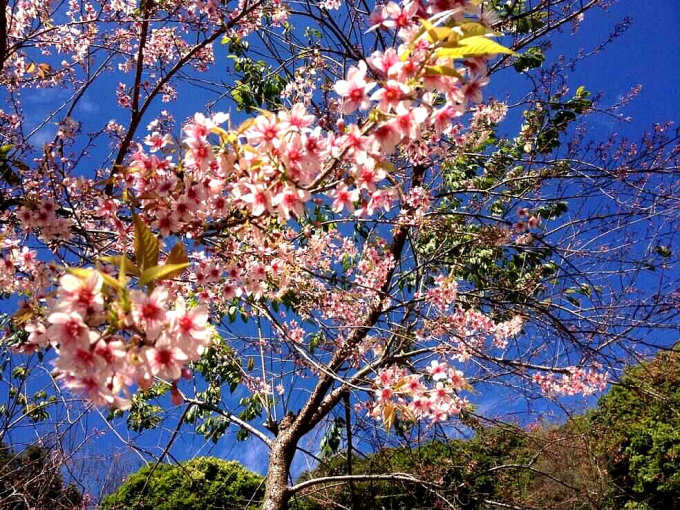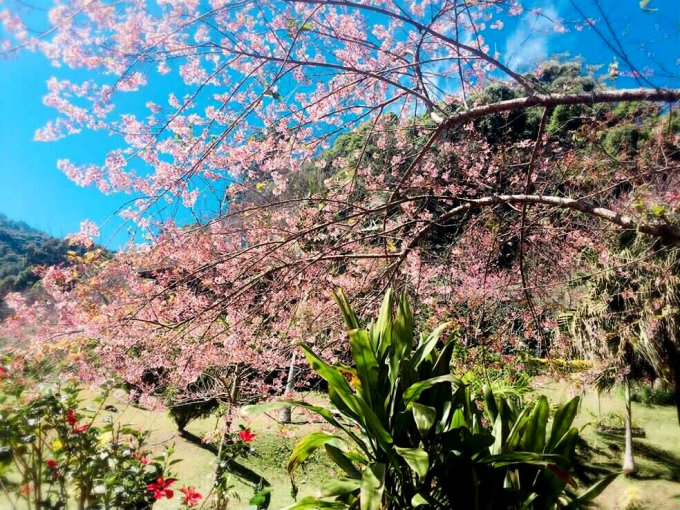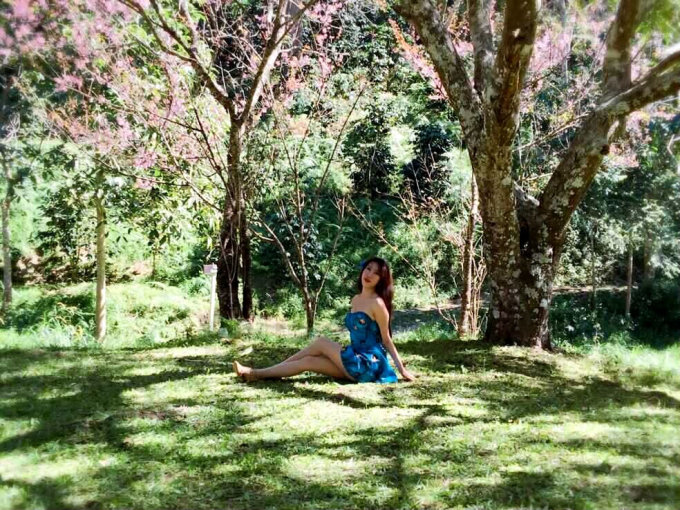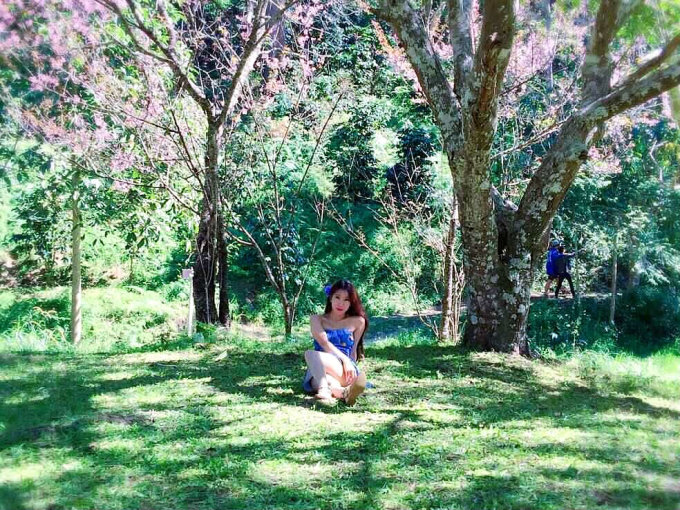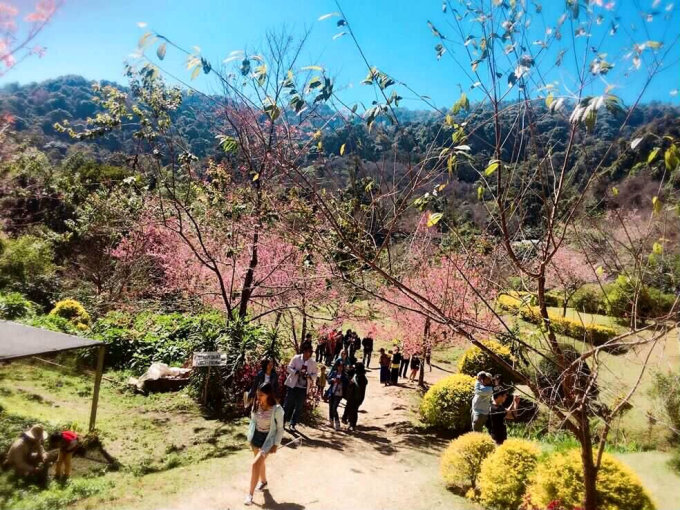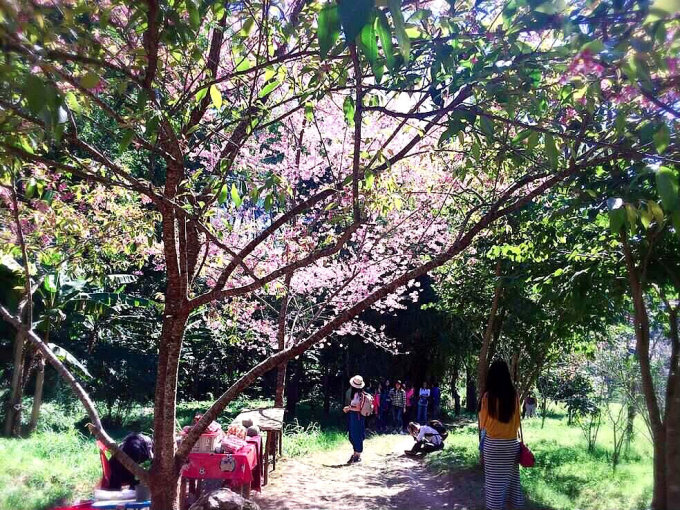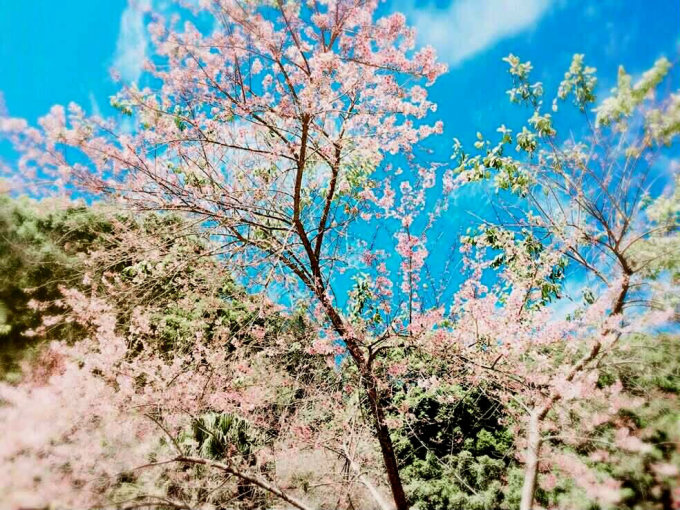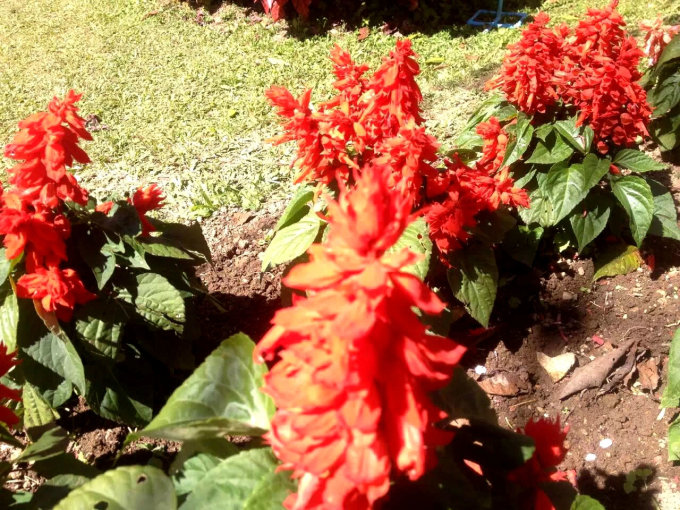 Little known.

A magnificent waterfall that flows straight down
Mae Sa Falls (Mae Sa Waterfall):
Address: Highway 1096, Tambon Mae Raem, Amphoe Mae Rim, Chang Wat Chiang Mai 50180, Thailand
Mae Sa Valley is located in Chiang Mai with 14 kilometers north, where there are waterfalls, rapids Rivers and ancient forests. Waterfalls total of 10 layers, from the slow to the steep hill the more the more spectacular waterfalls, tourists come to Thailand, locals and foreigners, people rarely see.
Tips: You can bring a swimsuit and waterproof shoes, or prepare food for a picnic.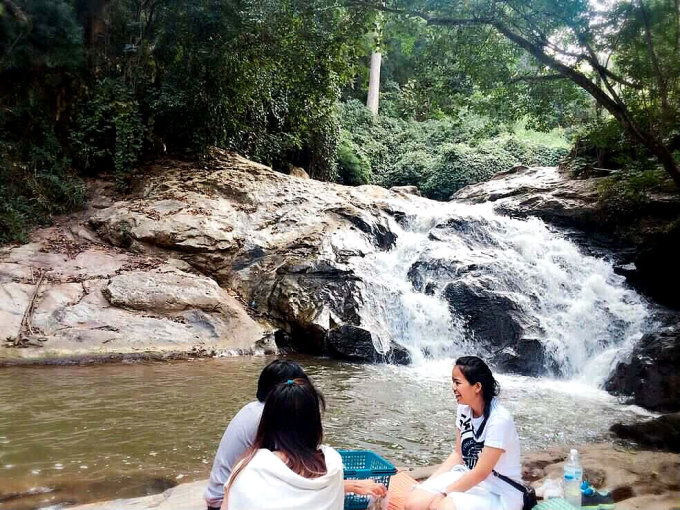 Mae Sa Valley Waterfall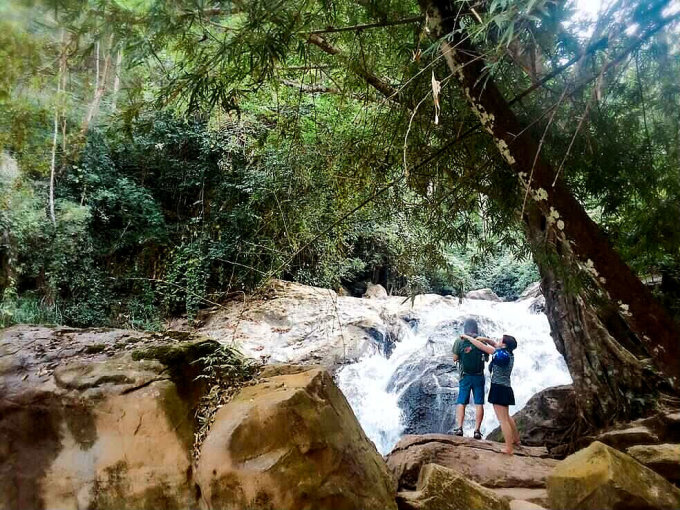 Mae Sa Valley Waterfall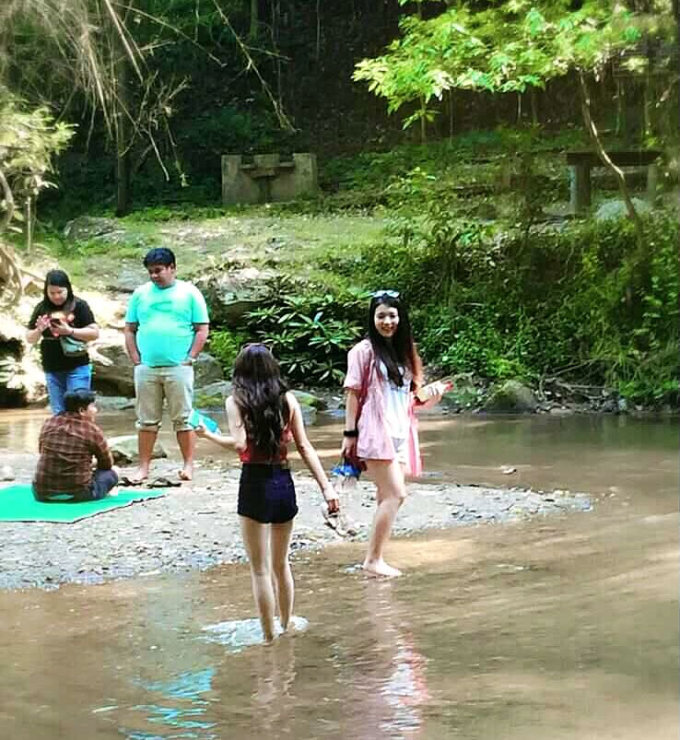 Mae Sa Valley Waterfall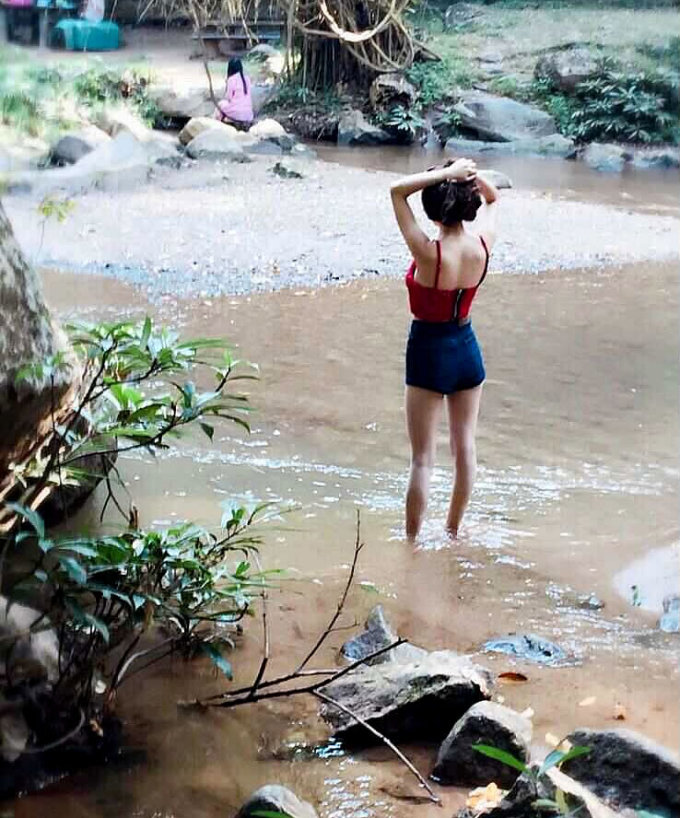 Mae Sa Valley Waterfall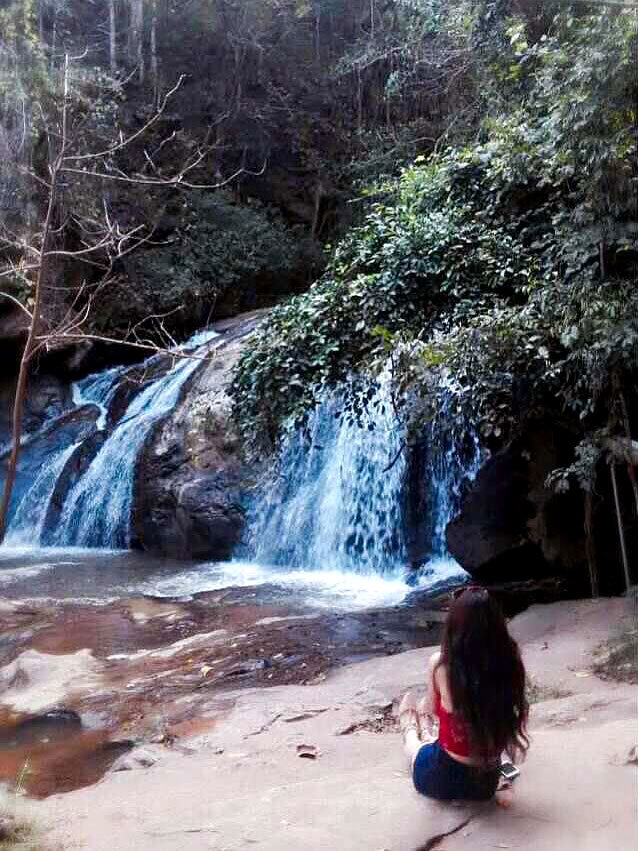 Mae Sa Valley Waterfall
Mae Sa Valley Waterfall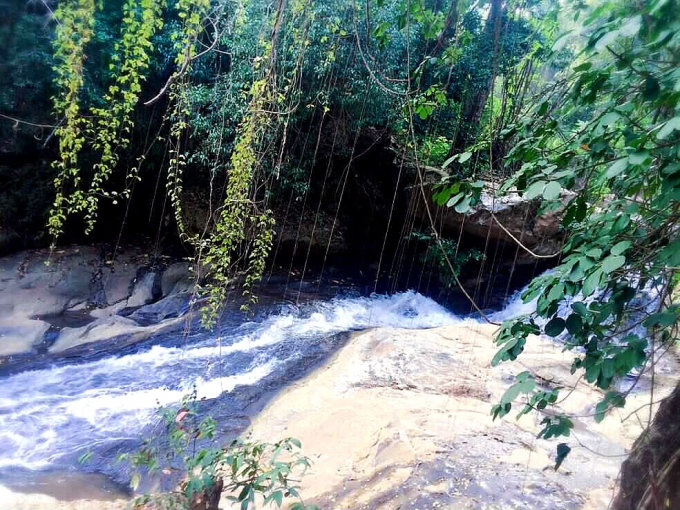 Mae Sa Valley Waterfall