Just hit it off with your best friend, you can decide the departure time and destination within one day, it can't be faster! Here I want to talk about the process of buying air tickets: the whole itinerary was arranged by my girlfriend. I bought the air ticket about three weeks in advance. She checked the air ticket in the morning and... and then forgot to buy it! ! ! I didn't think of it until I was busy in the evening...Unexpectedly, the price was cheaper than the one checked in the morning hahahahaha, immediately grab the last few 2! ! ! Return straight ticket prices have been stubbornly high, and finally we reluctantly chose Chiang Mai - Kuala Lumpur

- Changsha , around a large circle, but save a lot of money, and Kuala Lumpur airports can buy buy buy! Hahaha~
Too many travel notes mention visas, cash, etc., here are a few more words, we are free of visa fees during this period of time, but each person has to charge 200฿ or 50¥ handling fee. In addition, Chiang Mai There are many small windows for currency exchange on the street, each has a different exchange rate, you can compare a few more before changing!
8 am and went out to catch the high-speed rail - magnetic levitation - aircraft finally arrived at 2:45 pm local time in Chiang Mai Airport, landing there are people lining up to sign a little more, wait for some time. Replace the phone card bought by TB, use GRAB to get a taxi, and register with the new number to get coupons, which will play a key role in the next week! It is 180฿ to take a taxi from the airport to our hotel (located on Nimman Road).
We booked the yesterday hotel, the agoda score is quite high, the hotel is on the roadside, very easy to find. It is a retro-style hotel. (TIPS: Originally we booked it on agoda, but I didn't expect to see Ma's nest to have activities that are cheaper. All hotels are booked here again. I have to say that my girlfriends are really money-saving experts!)
Because we traveled. The main purpose is to relax and eat, so visiting stores is the main itinerary these days.
Girlfriends in the public comment about a collection of 100 stores (???) exaggerated ha ha ha ha ~
so we finished dress it directly out to dinner, in Southeast Asia It is really important to be able to ride a motorcycle when traveling in the region! ! ! Can be used as the main means of transportation, cheap and convenient! I can't ride, I can only rely on 11 roads most of the time, which is quite tiring. Because there are more stores, I have been walking around Nimman Road for a long time before I decide what to eat. At first, I chose three aunts~ No door opened! ! ! Some shops in Chiang Mai are very willful, they will be closed two days a week, close at 5 pm, and all day on Saturday!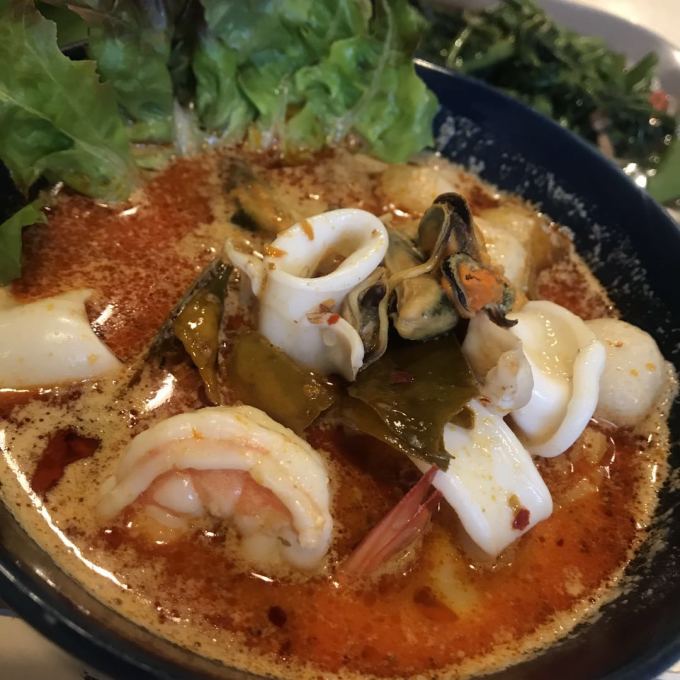 Chiang Mai
Place to eat away from the Chiang Mai University is not far, so after we began to walk eaten go for a walk. Coincidentally, when the university has a music festival, the enthusiastic little girl at the door gave us a cheer without saying anything? ! Hahahahahaha, sponsored by VIVO, we just followed the crowds. There were a lot of snacks and gadgets along the way, but there were no tickets. In the end, we could not listen to a music festival. Hahaha, let's relive the passion of college. ~
return we specifically look for the recommendation of the public comment net red bird's nest, a lot of Chinese aunt eat ha ha ha ha, we eat also packaged, because really cheap ah ~ ~! ! !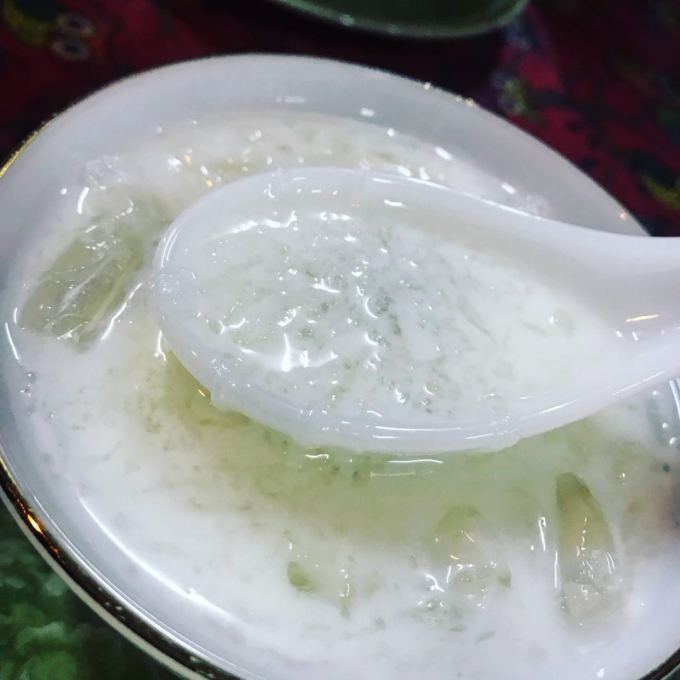 Chiang Mai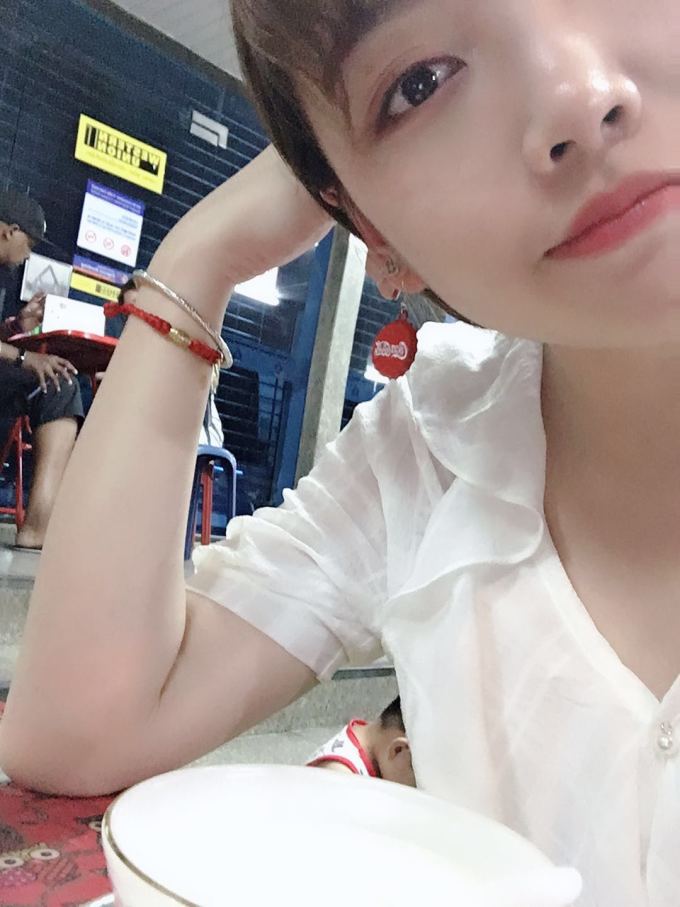 Chiang Mai
I woke up early, but unfortunately I only had brunch~ because I strongly requested that breakfast be arranged, and when my girlfriend was making a guide, I checked a store go puek go dum, we walked around~ ah~ but it's worth going A moment~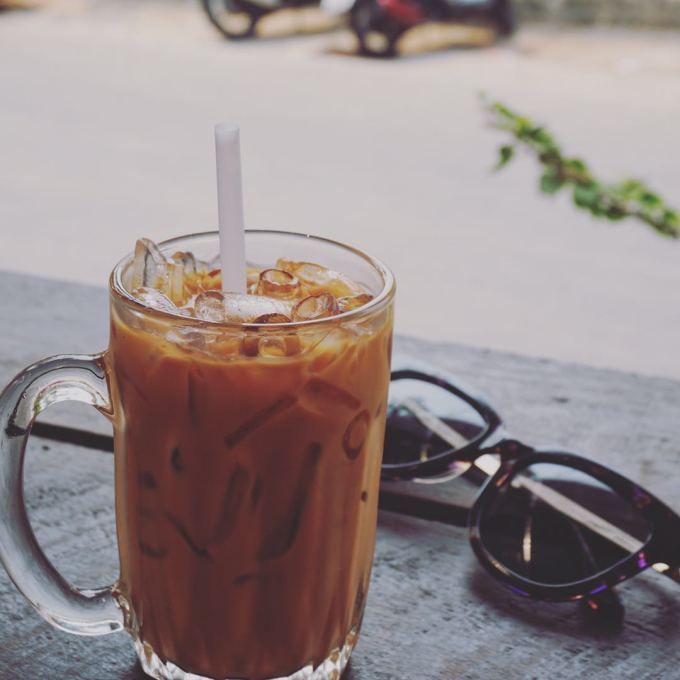 Chiang Mai
Thai Milk Tea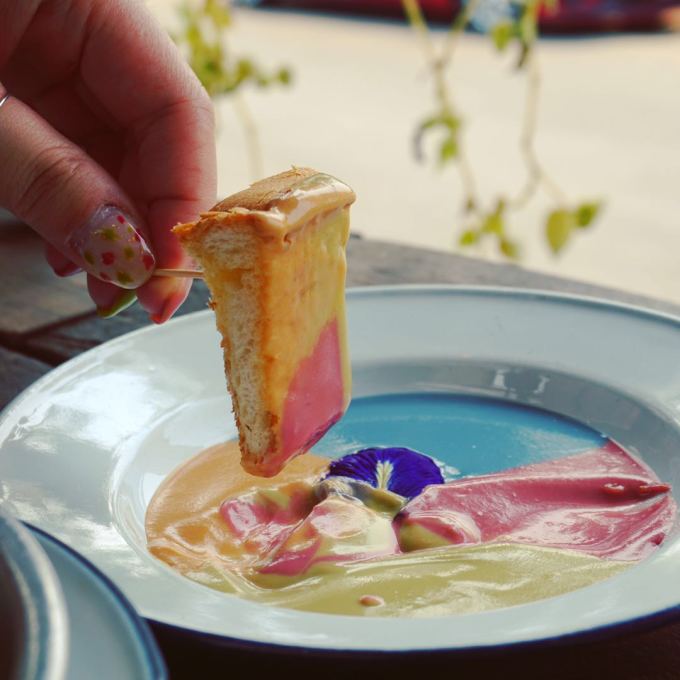 Chiang Mai
Four-color toast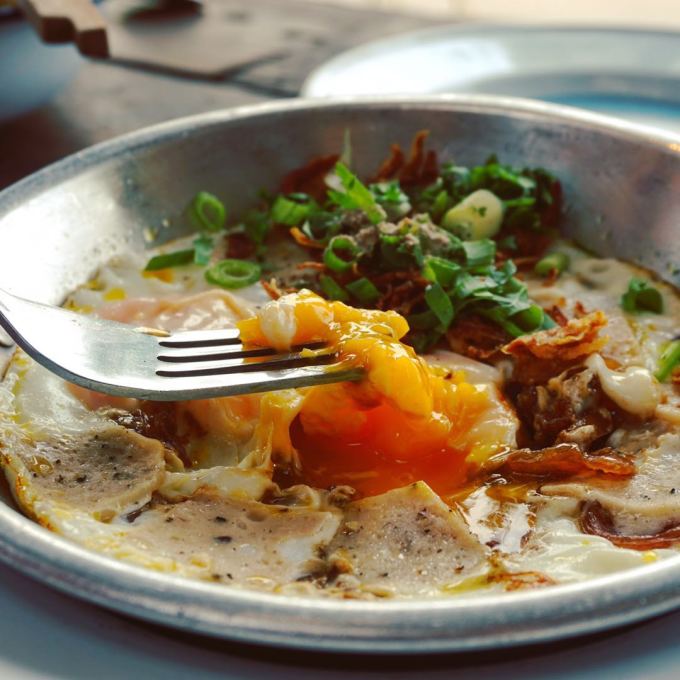 Chiang Mai
Omelette
After a meal, I went to visit Maya. The mall is not big, the things are more expensive, the outdoor is too hot, so I can only do indoor activities . Wandered to No.1 Niman Road, which is also a commercial plaza.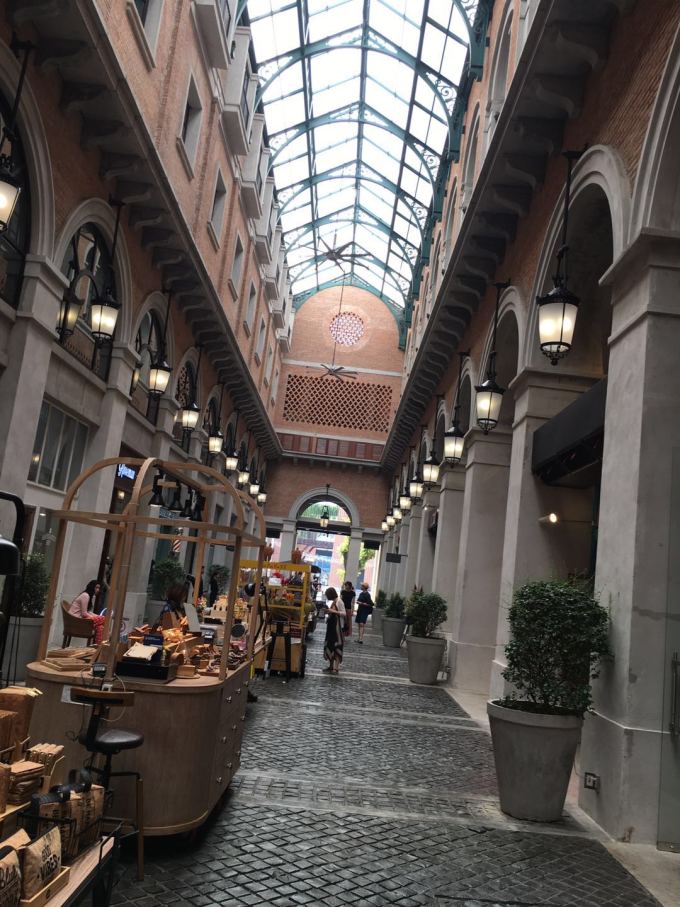 Chiang Mai
Afternoon tea is mango tango~ The mango is very sweet, it is worth a try~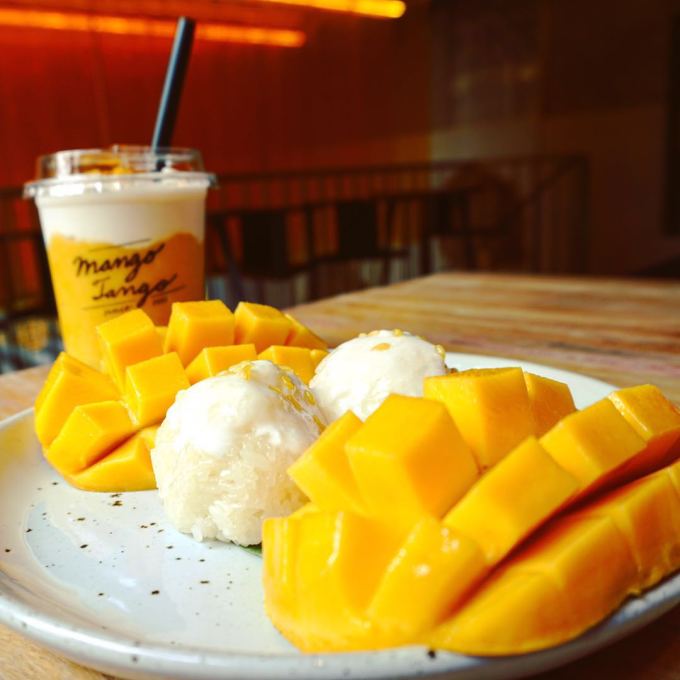 Mango Tango
Continue to explore the store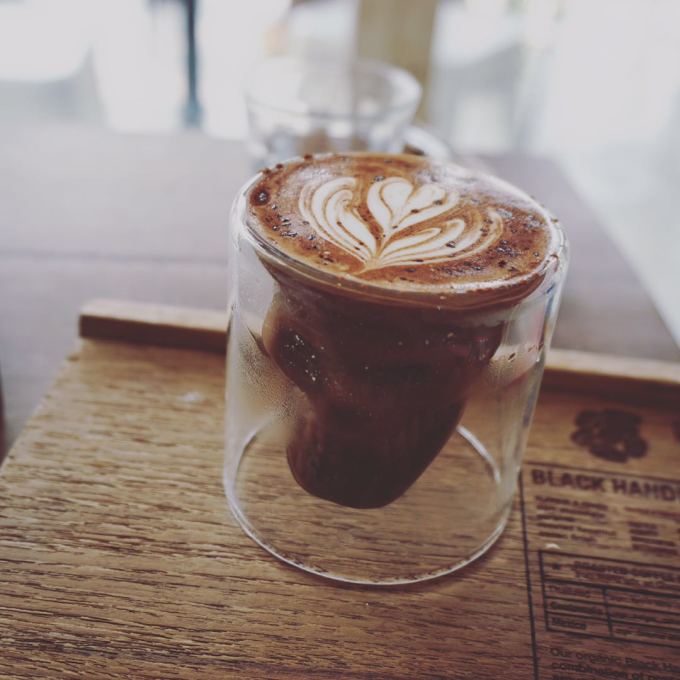 Ristr8to Coffee
Unicorn Lahua~ It seems to be a chain coffee shop. The one we went to was relatively small, and there were a lot of customers. It was full on hot days.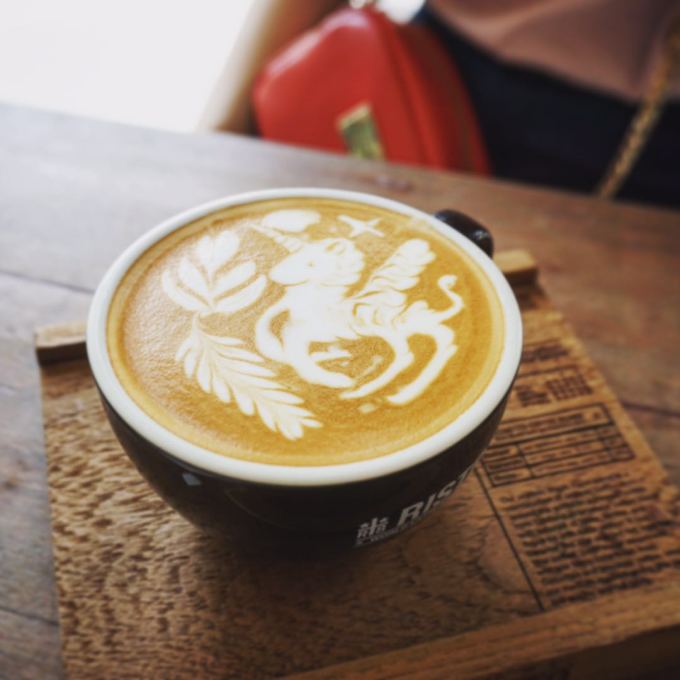 Ristr8to Coffee
That night is to eat a little light ~ we went to the hotel opposite the salad shop ~ inattentive and eat up. The goal of eating less has not been achieved! ! !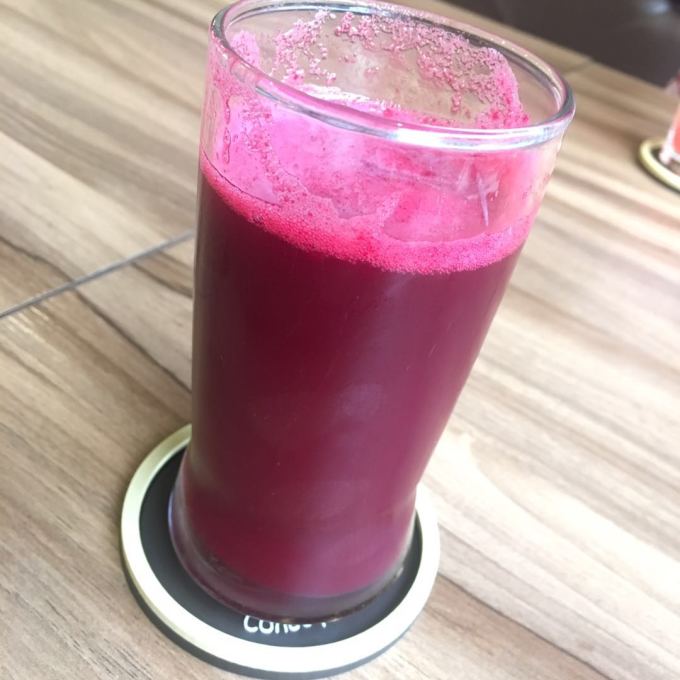 The Salad Concept
Don't think that the red is dragon fruit~ this cup is beetroot and celery~~~~! I probably ordered such a cup when I was hot and dizzy~ the taste is hard to say~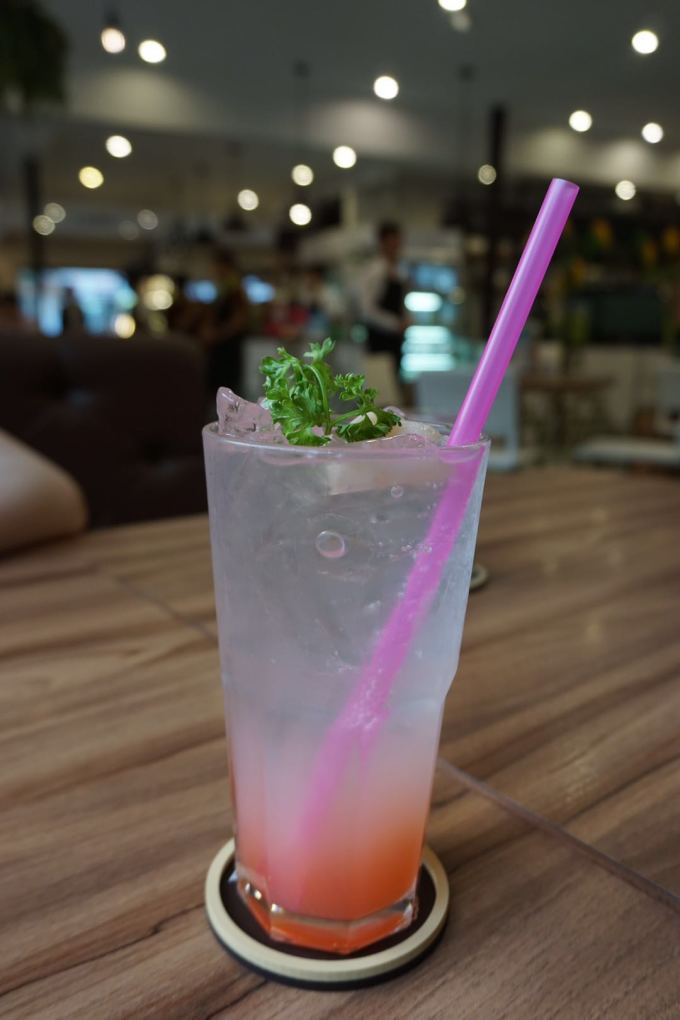 The Salad Concept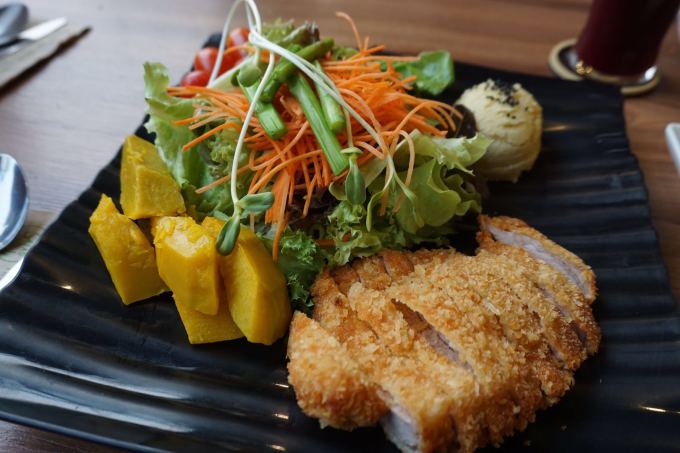 The Salad Concept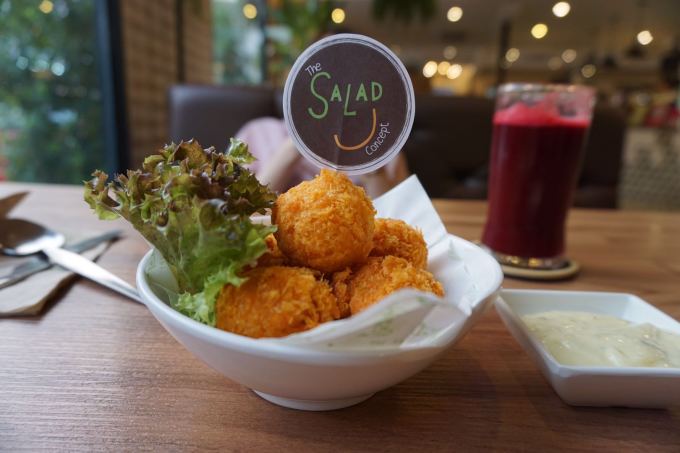 The Salad Concept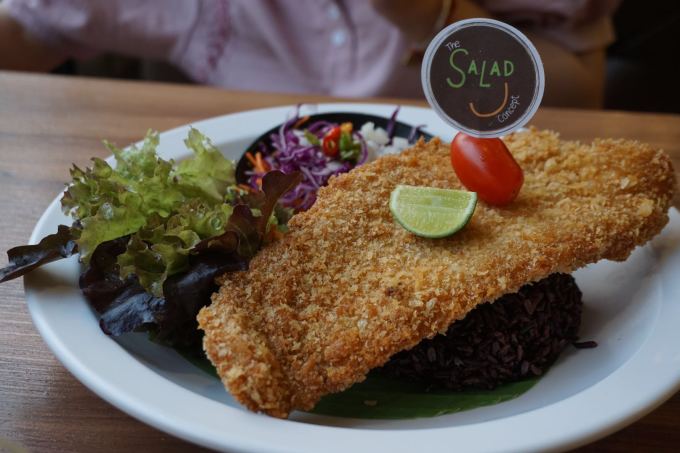 The Salad Concept
~Start walking again after dinner~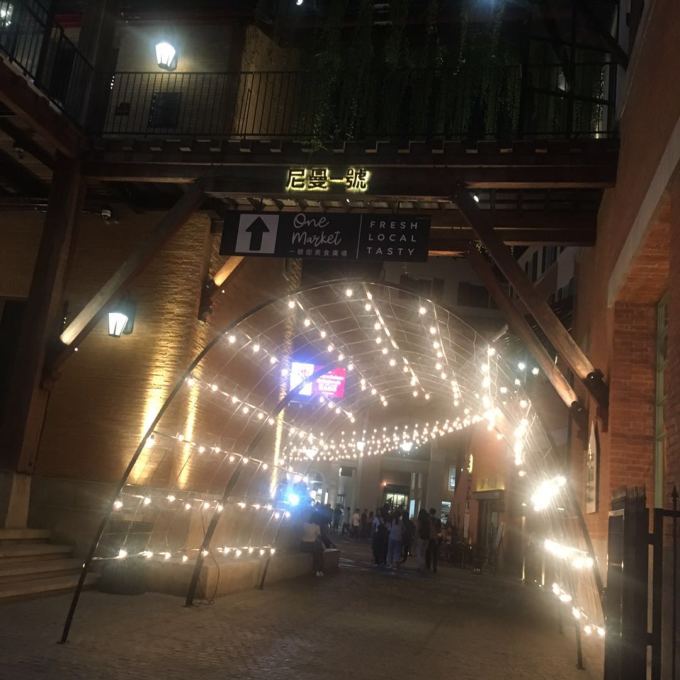 Chiang Mai
My girlfriend took pictures of me very well~ I took pictures of her... she was too tired~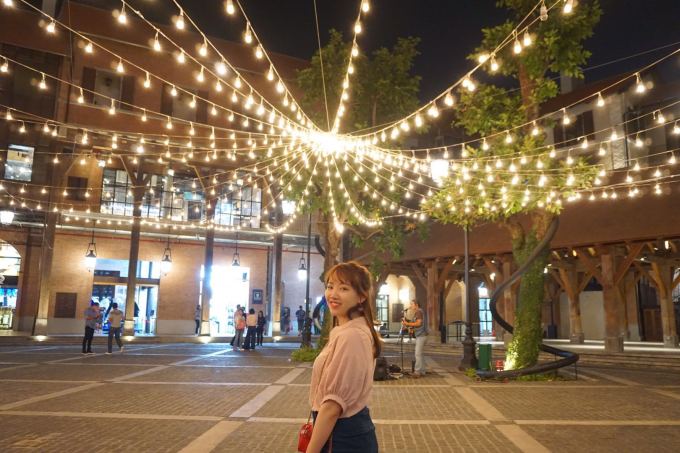 Chiang Mai
Chiang Mai University Night Market~ It's quite big, with a lot of stalls~ and crowded with people~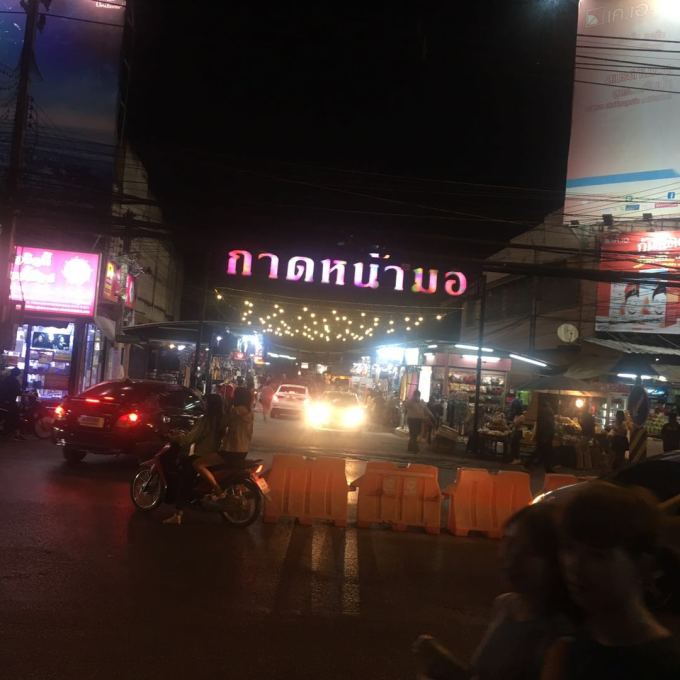 Chiang Mai University Night Market
Shuangtiao car on the return journey, 20฿ per person~ the driver is shouting the price, be sure to bargain! ! !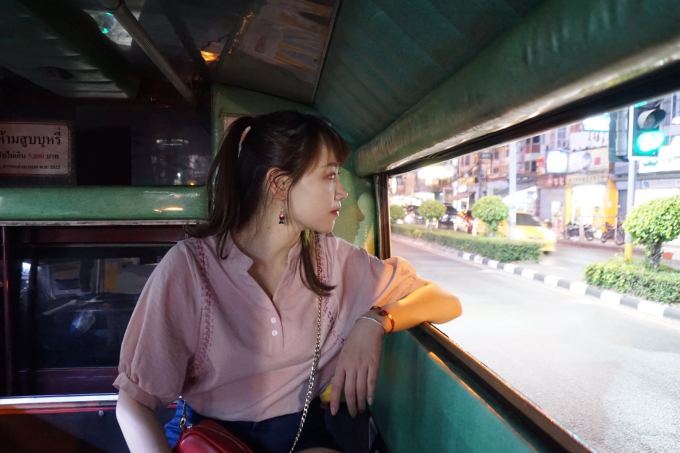 Chiang Mai University Night Market
The earliest day to get up~! The commercial vehicle ordered by TB, Pai , we are here!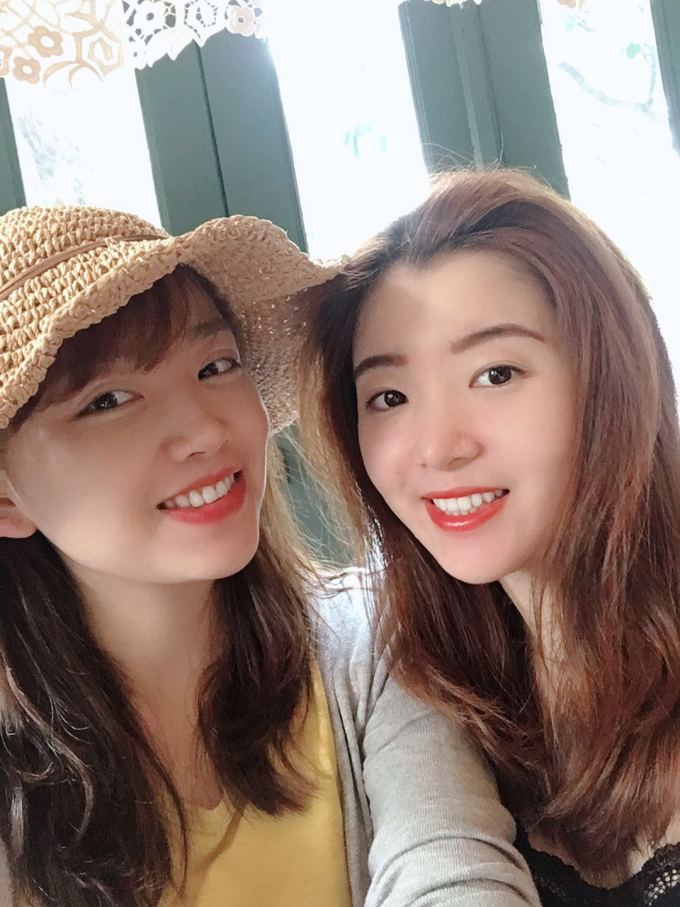 Chiang Mai
Throughout more than three hours, the mountain road from start to finish, very specific about ~ Vietnam from Nha Trang to Dalat feeling around ~
prepared in advance Scopolamine Patch is very effective - just shake too much, the car did not fall asleep ~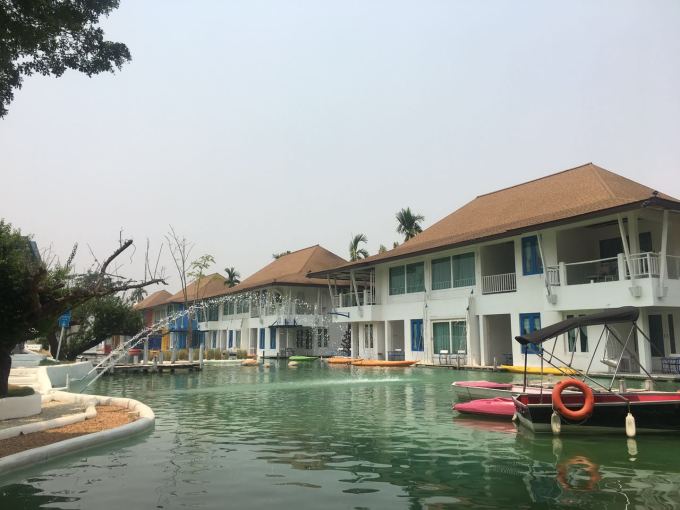 Pai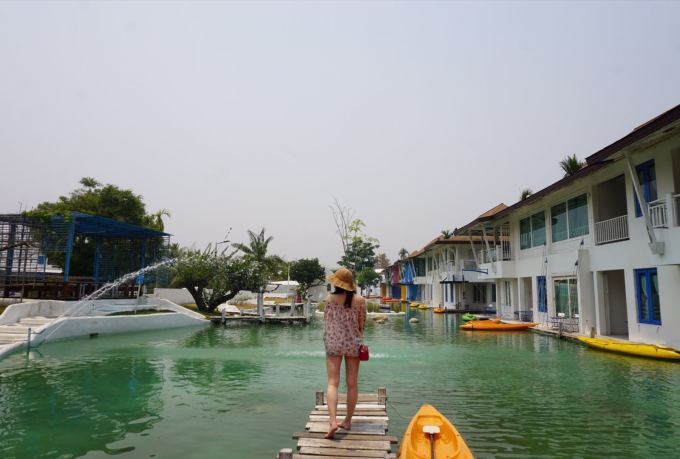 Pai
Favorite hotel this week! It's perfect for a holiday~~After
checking in at noon, we immediately went out to find food~ This hotel has a 24-hour pick-up service, from the hotel to the town center is free, and there is a charge to go to other places~ We went by car at noon to find it in advance Restaurant~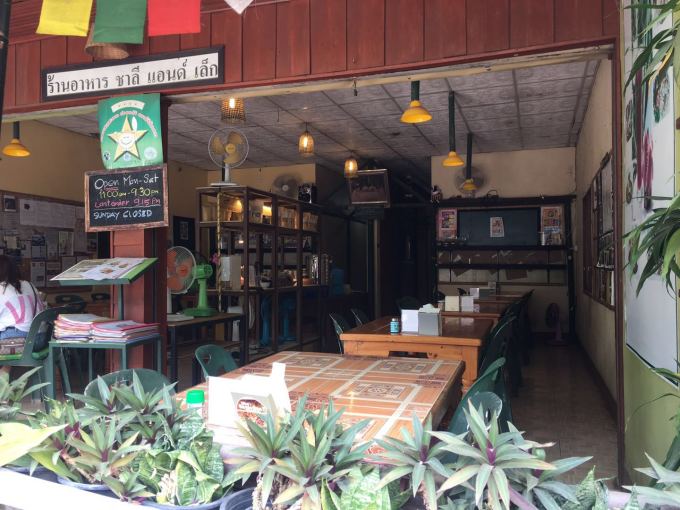 Pai
There is no one on the street~ the restaurant is also empty~ I wonder if I have a time difference with others every day, hahahaha, the
food is delicious~ we also gave us two big coconuts~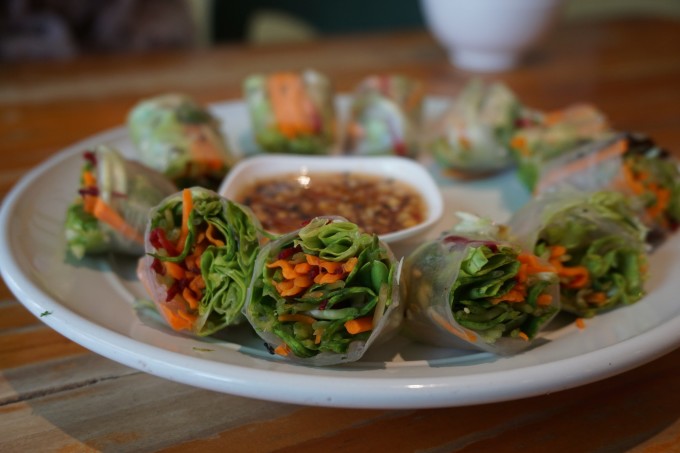 Pai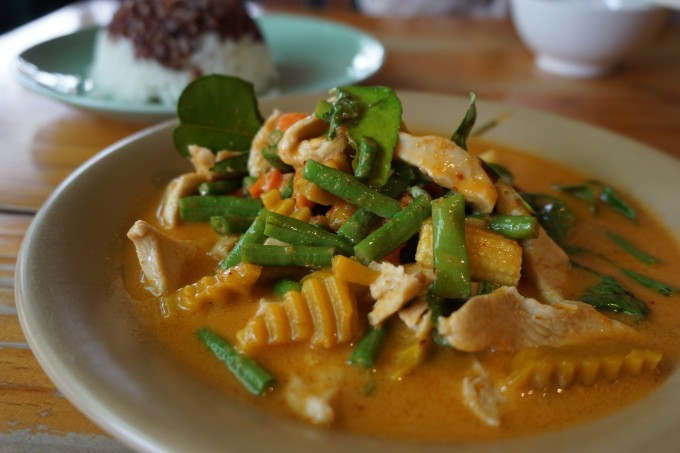 Pai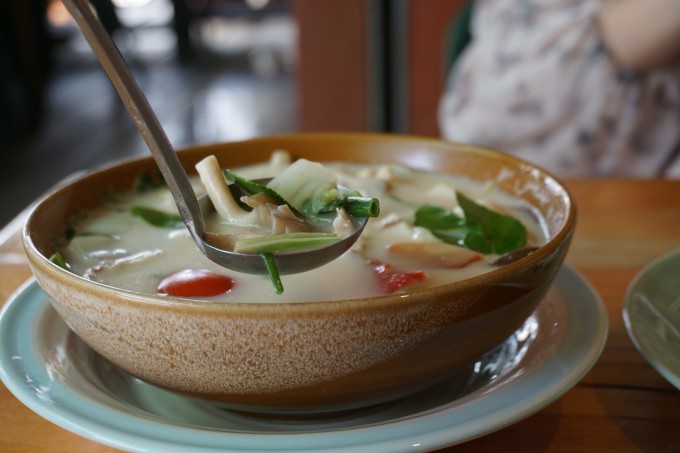 Pai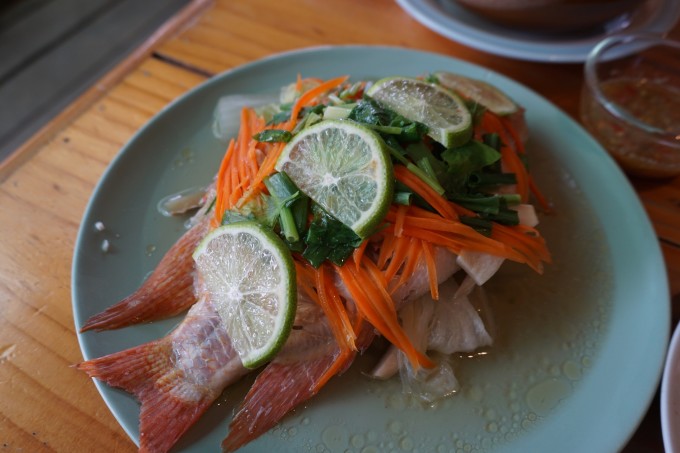 Pai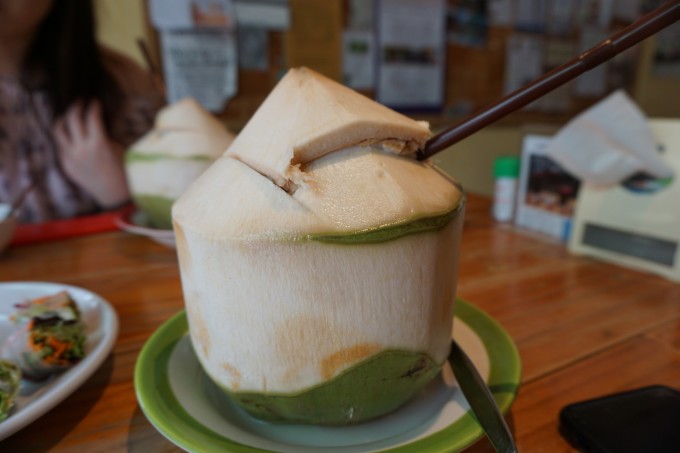 Pai
It's too hot in the afternoon, and I'm tired from taking a car in the morning. After dinner, I return to the hotel to make up for sleep. Here I have to complain about not riding a motorcycle duo. I walked back to the hotel under the sun! ! ! ! ! Hot explosion~! I didn't feel the heat in the first two days. From this day on, the heat exploded every day~
We didn't come out until five o'clock in the afternoon. We booked a car at the hotel's front desk to take us to various Internet celebrity attractions to check in~ Although the charge is a bit expensive , But very convenient! ! ! We went to four spots, charge 800 ฿, which was cut in the price ~ Thailand 's most expensive during the sum spent ~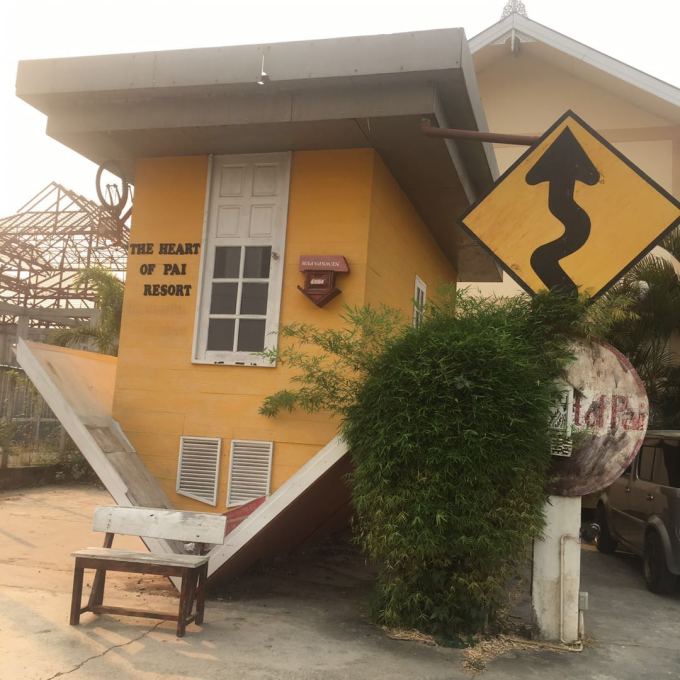 Inverted hut
Inverted hut~Uh~~~~ The moment I got off the bus, my girlfriend and I looked at each other and burst into laughter~Sure enough, they are all popular attractions~
But the photos taken by the camera are still beautiful~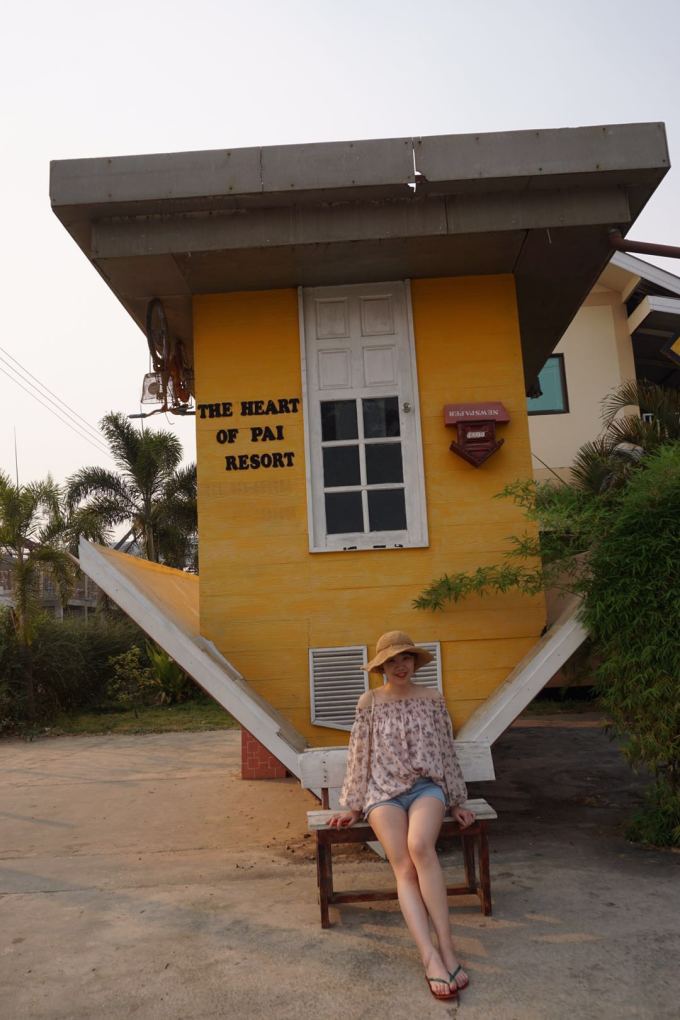 Inverted hut
The PINK HOUSE recommended by the hotel to take pictures~ It means everything is painted pink~ Our two guys who have no girlish heart finished punching in one second~ The facilities are a little shabby~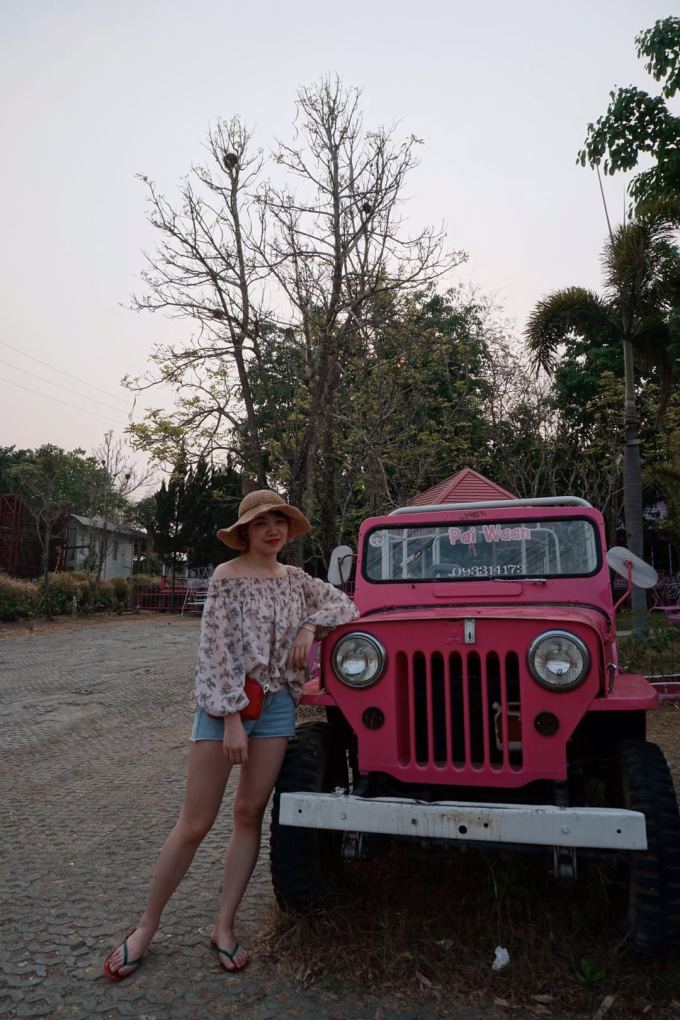 Pai
Big Tree Swing~ We came too late, there are still a few photo spots here, but the light is poor, and it's only used on the swings~ The swings are in a hotel, all in the style of independent cottages, which seem to be called "motels" , The score is not low, the price is cheap~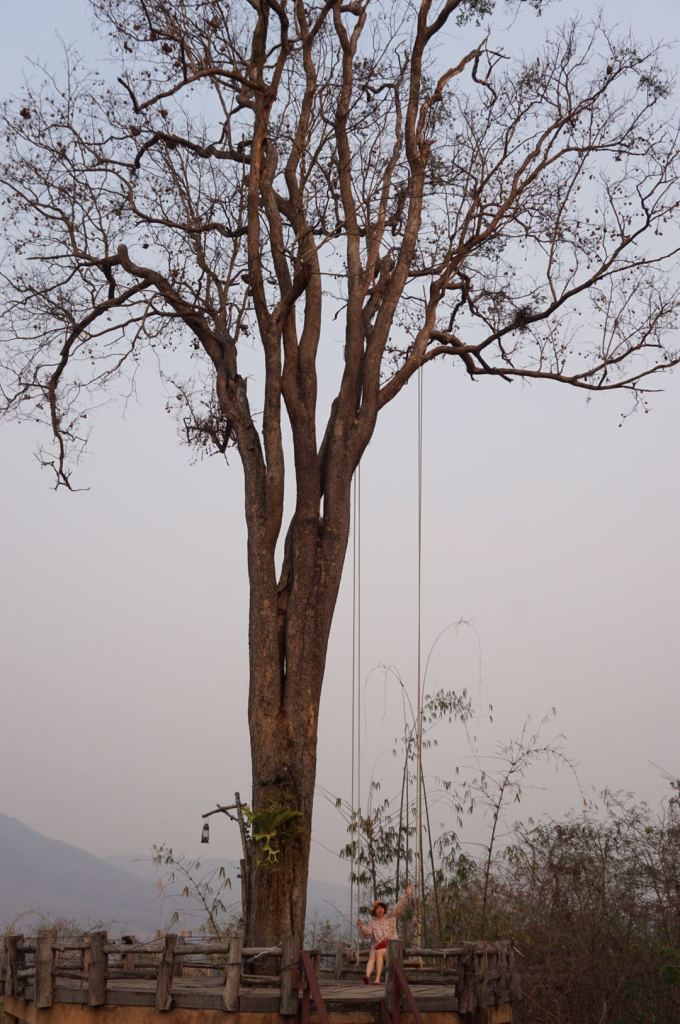 Big tree swing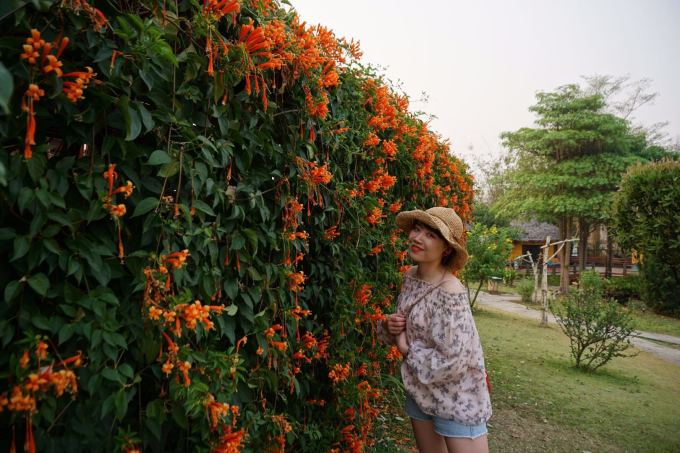 Big tree swing
Yellow hut~ This feels like a call house~ I checked in a few attractions and met tourists here~ Hahaha, there are benefits of coming late~ No queue~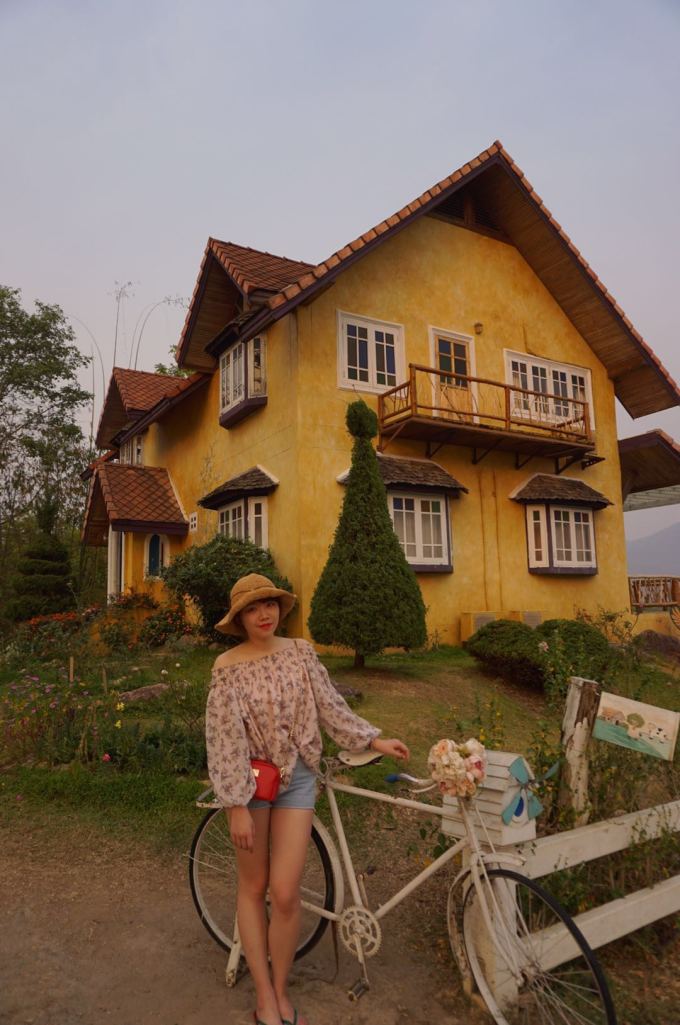 Yellow cottage
Let us help drivers lost in the town center, the return trip to Pai marching night market -
kebabs, watermelon juice, banana fly pie, mango sticky rice salad yellow noodles are delicious ~! ! ! Went to the small bar street, the wine was quite cheap~ Mojito buy one get one free~ I also gave out two glasses of wine. I don't know what the wine is. It has a fruity aroma, but the alcohol concentration is slightly higher. I feel a little dizzy after drinking~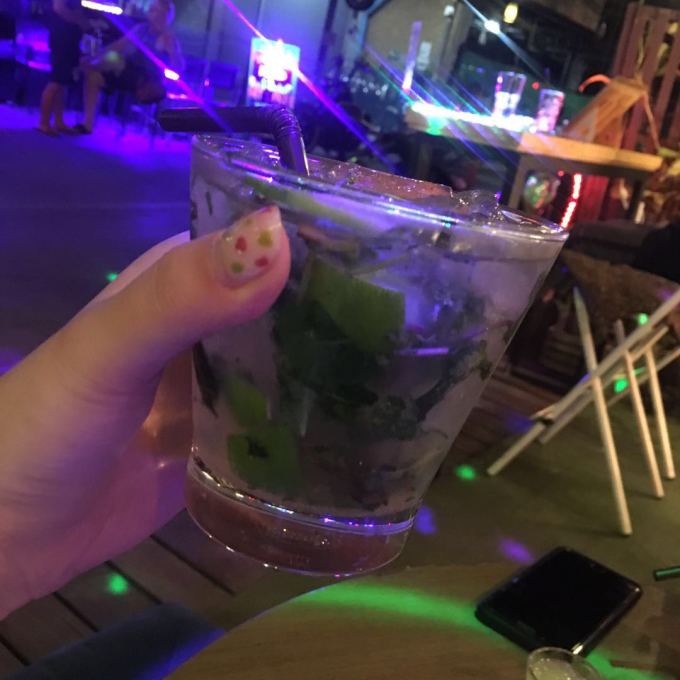 Pai
Pretending to be ~ hahahaha~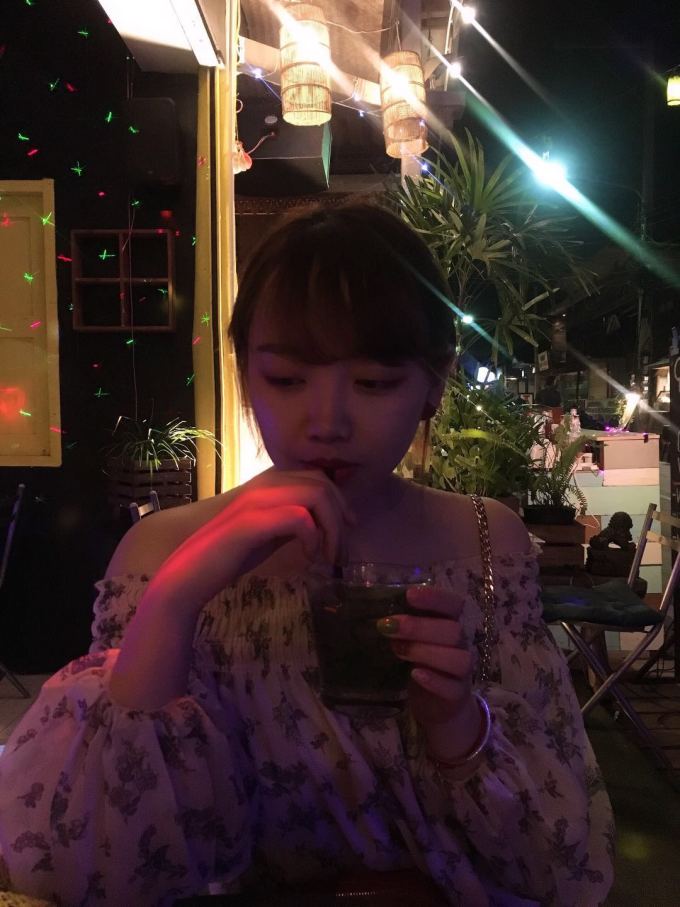 Pai
The romantic restaurant I saw on the bridge on the return trip~Mobile phone shooting is scum~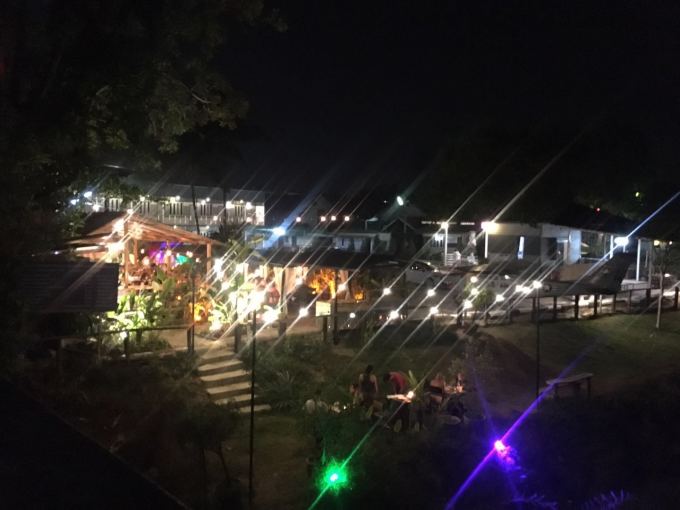 Pai
The hotel comes with light swing, than a tree swing is not bad what ~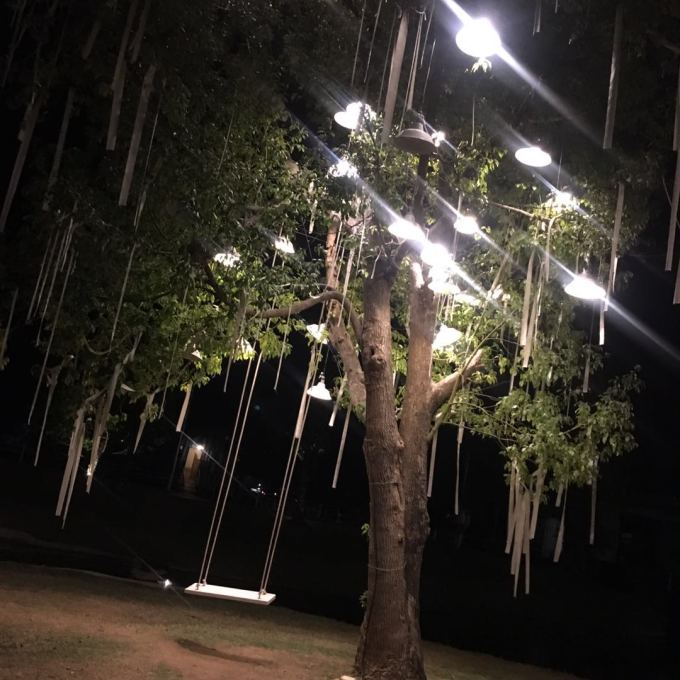 Pai
The hotel where I stayed provides afternoon tea, breakfast, and fruit during the day~ I have eaten everything~ Hahahaha, no waste!
In the morning, I plan to shoot at the hotel~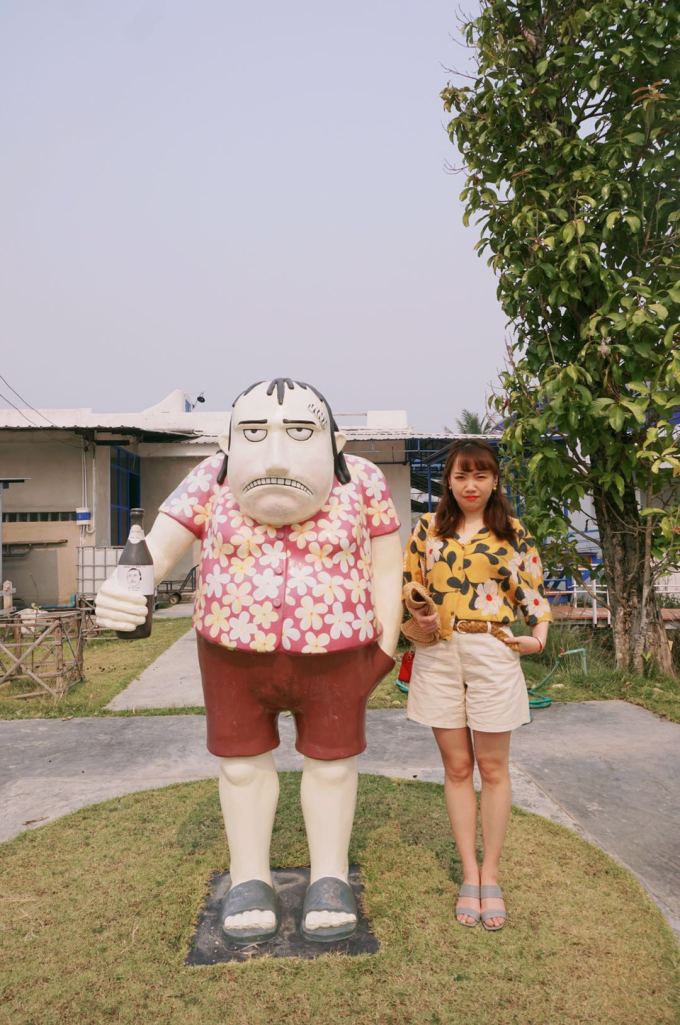 Pai
We do not want to return to Chiang Mai, a ~ girlfriends also had a handful of addiction - rowing boat - I did not dare too timid ground floor rooms are directly near the water, boating and out -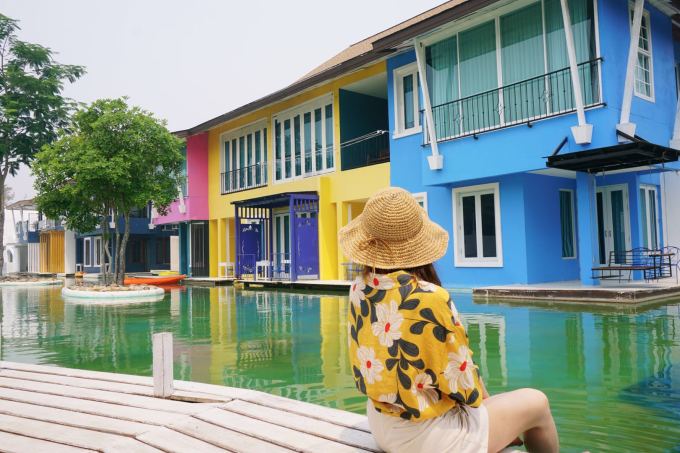 Pai
Set to pick up half past one, we do not go out, unexpected resolve in the hotel lunch taste good ~ ~
afternoon against motion sickness paste smooth return to Chiang Mai - Check BED ~ completely frigid air of the hotel, only black and white - The advantage is that the light is very good, and finally there is no need to make up under the dim light!
Dinner to eat the Mali BIOMIN star pig meal ~ good to eat! ! ! And it's cheap~~~ My girlfriend loves his homemade coconut milk pudding~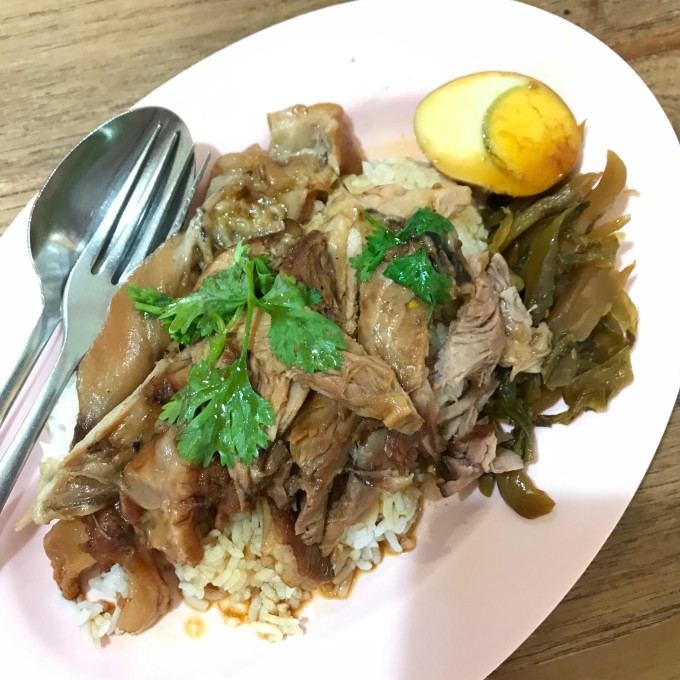 Chiang Mai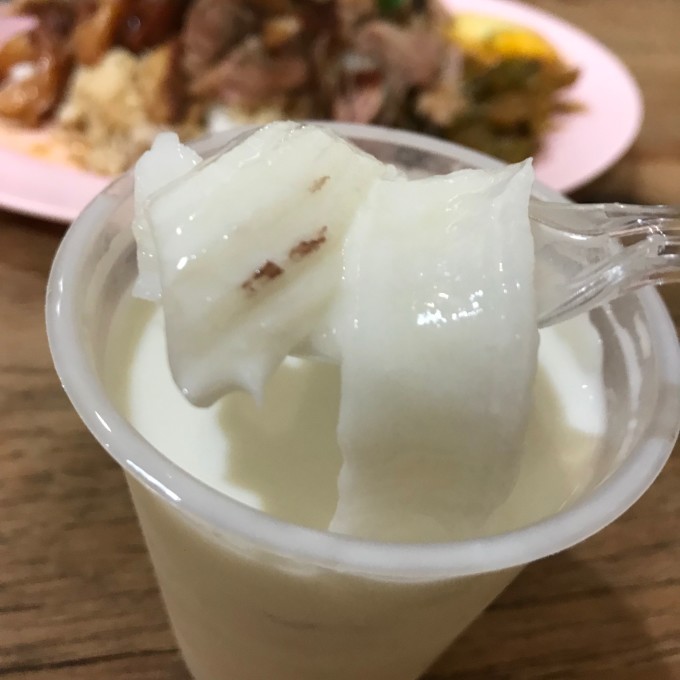 Chiang Mai
I think of the mango ice that I haven't checked in, and I want to kill a chicken~ We drove back to Ningman Road...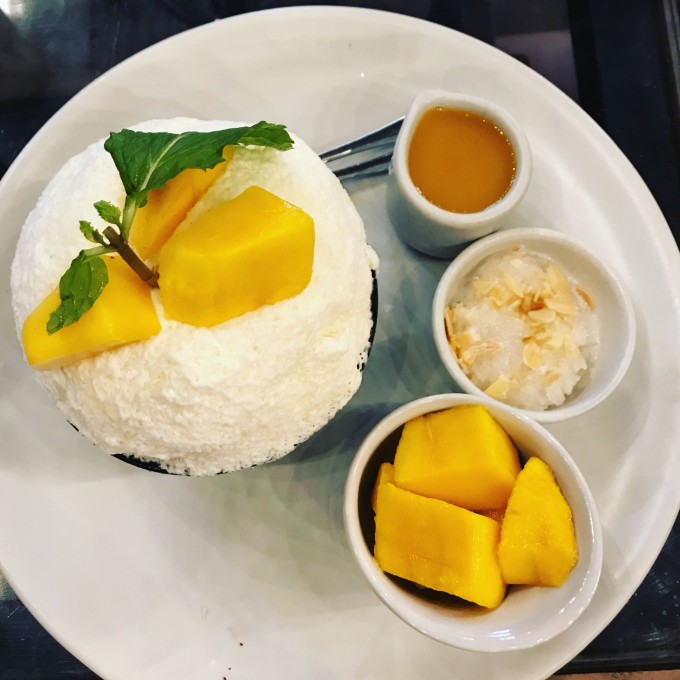 Chiang Mai
The signature mango ice is also served with glutinous rice~red velvet cake~the taste is average~maybe we are not hungry~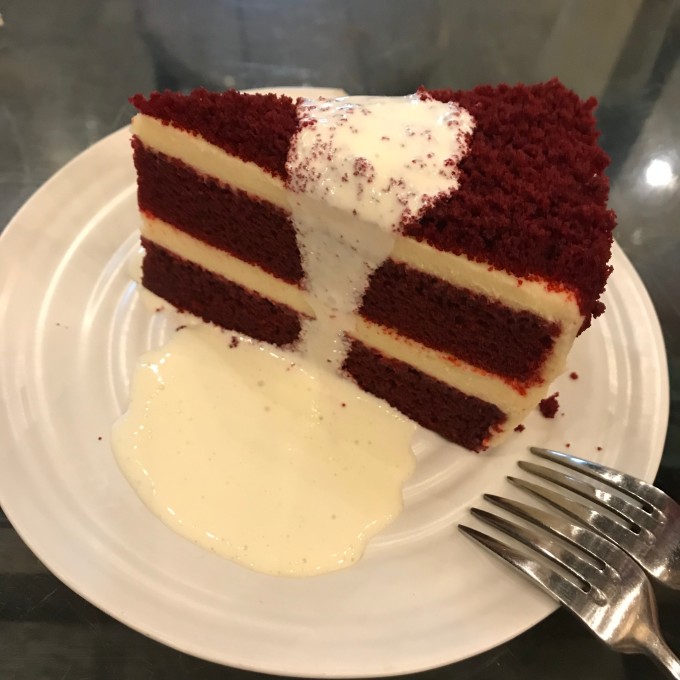 Chiang Mai
Pressed a JIO in THE ARTIST~1 hour press the foot 250฿~
After breakfast, I went straight to Thapae Gate~ It is the most tourist attraction that
I have encountered in the past few days~~~ My girlfriends led me to occupy a good position~ Next to it is the local people who charge for you to take pictures, and have been feeding pigeons and catching pigeons there~ We just It took some convenience~hahaha~ but at first I was too afraid of a group of pigeons flying towards you, the expression was very hideous, and my girlfriends took a lot of ugly photos~ We were both hit by bird droppings... Good luck, I took a lot of pictures of feeding the pigeons later~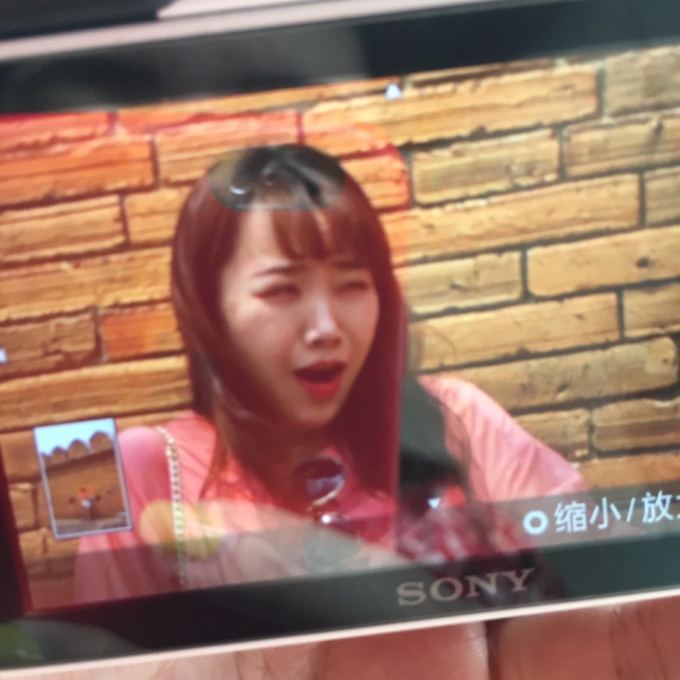 Taupe door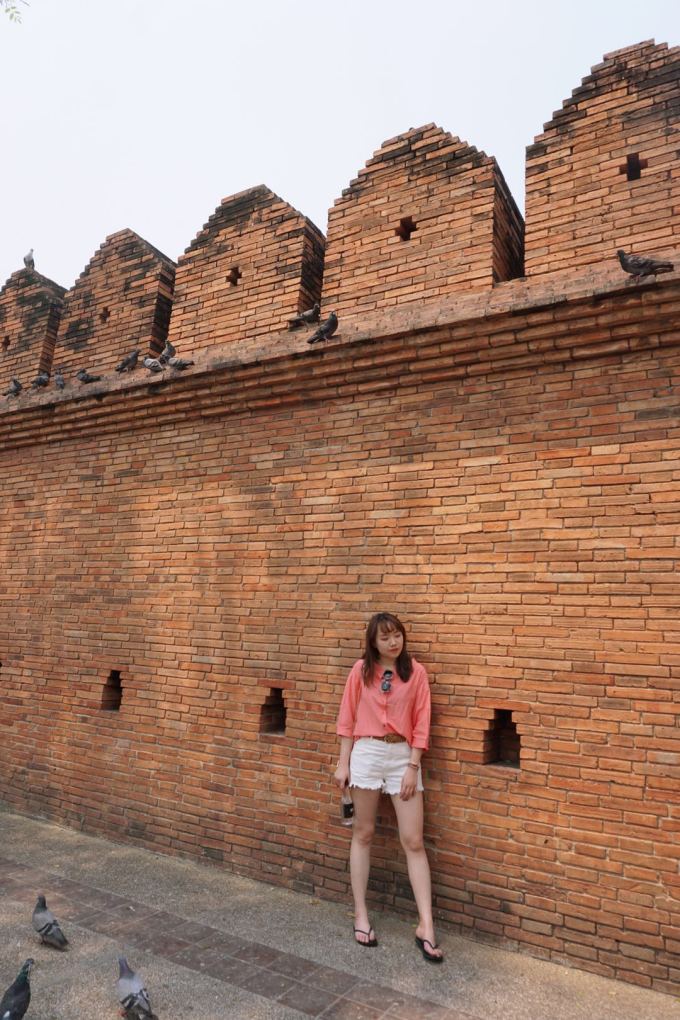 Taupe door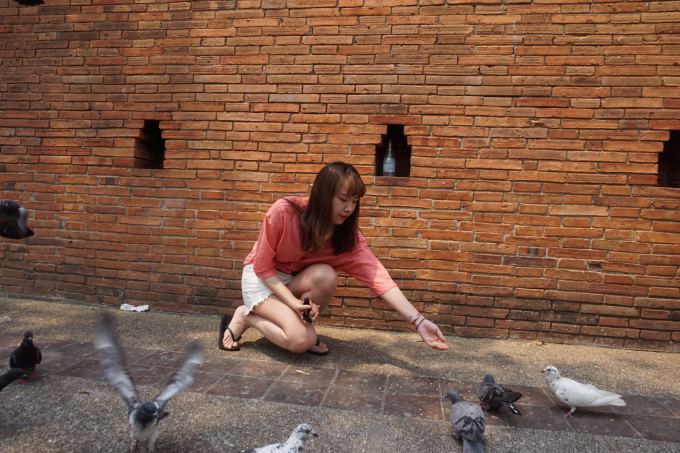 Taupe door
At noon, I went to a shop with a good rating~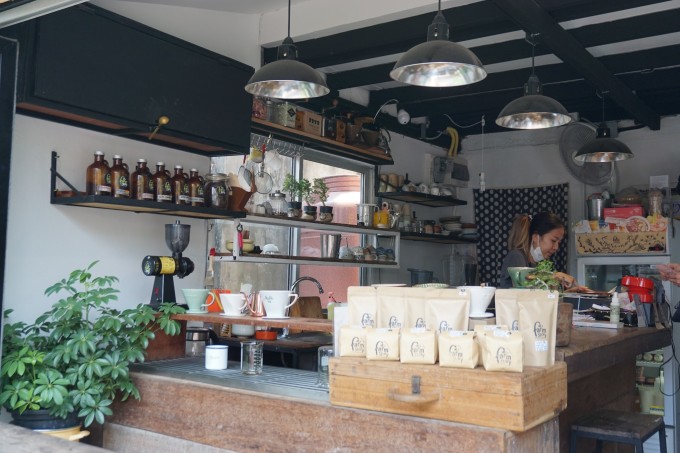 Chiang Mai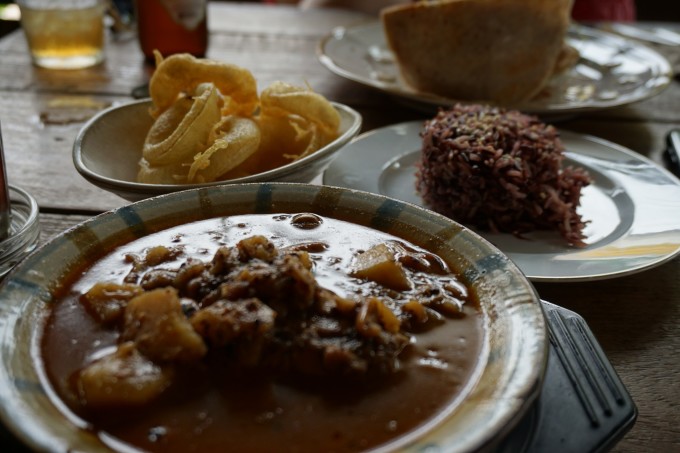 Chiang Mai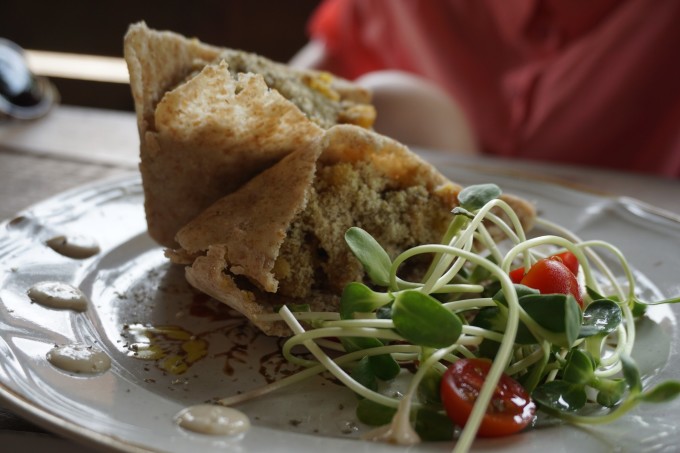 Chiang Mai
Afternoon tea must be arranged~ a very famous local shop~forestbake~ a shop that closes at 5:30 in the afternoon!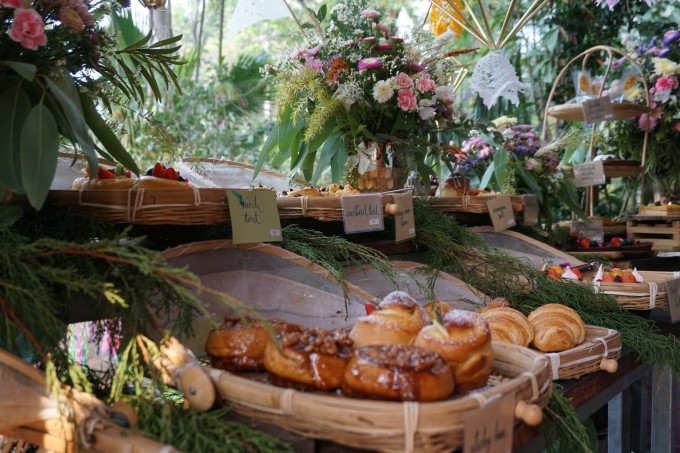 Chiang Mai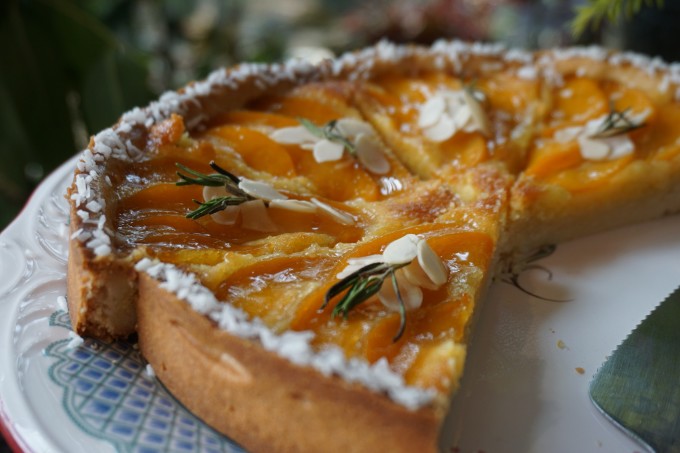 Chiang Mai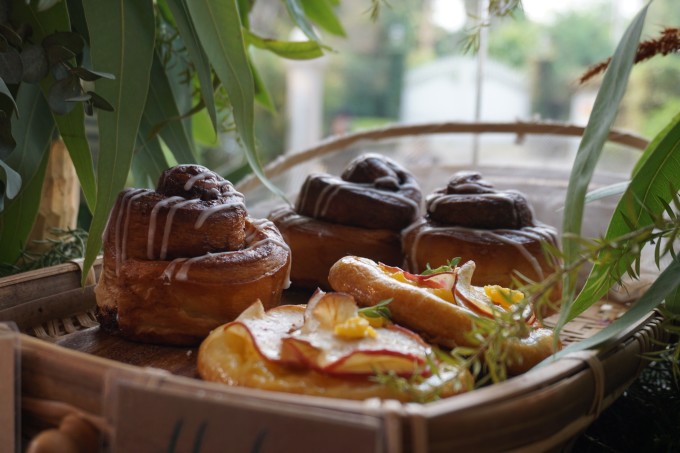 Chiang Mai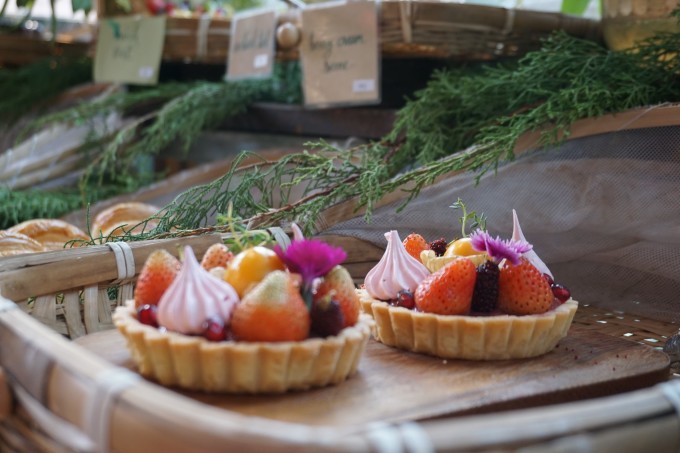 Chiang Mai
After dinner and walking, I went to LILA for a full body massage. It was quite comfortable and affordable! Recommend this!
Go for a drink at night~
The two recommended by Dianping, one ZOE IN YELLOW is too high, the lights are dazzling, and the eyes can't be opened, and the other has a live show, there are so many people, and the door can't be crowded~we Finally, I chose the open air on the corner of this street~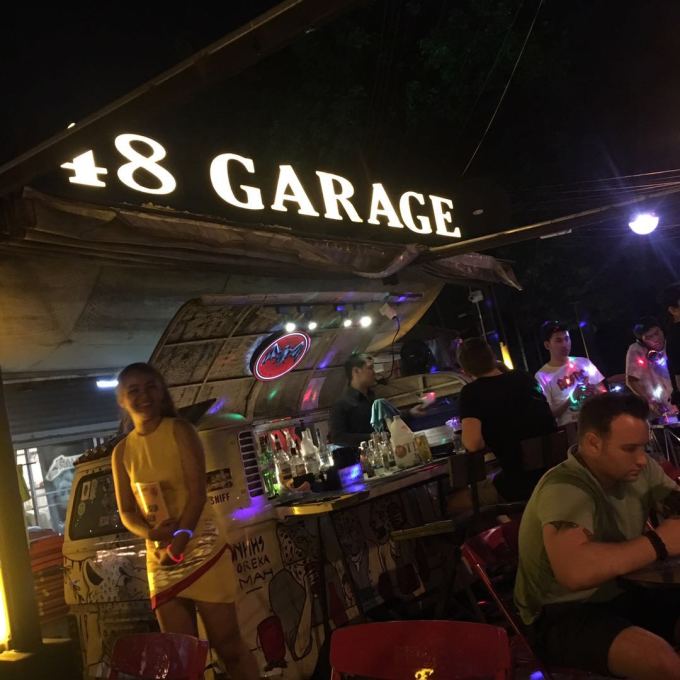 Chiang Mai
I drank a SET plus three bottles of beer~ The bar here closes at 12 o'clock, and even the supermarket can't sell alcohol after 12 is set. The management is still very strict~
Going back to bed dizzy~ The next day two people forget the conversation before going to bed Got it all! ! !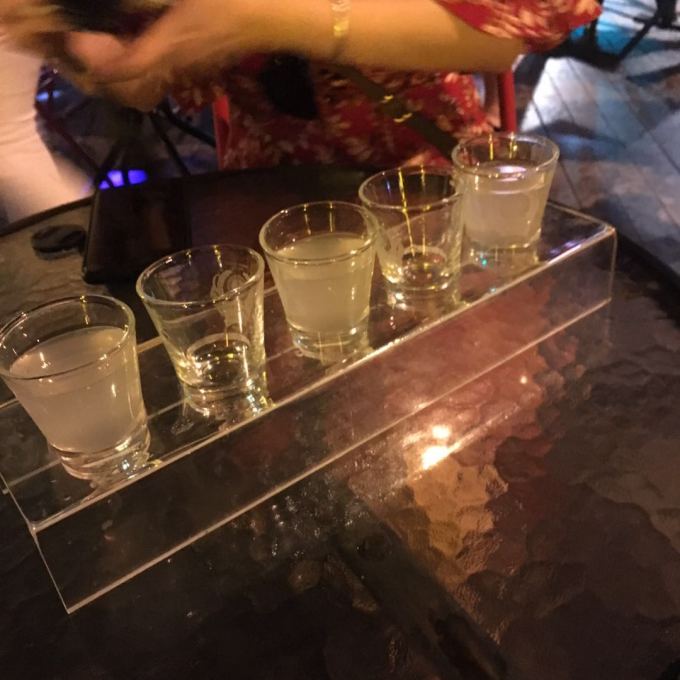 Chiang Mai
I had to go jungle leap, but the way it is these days go a little more than two people are tired, give up this interesting project, leaving the regret of the next call Thailand the line of it -
began to stroll in the afternoon, The last day is spent in the process of shopping~ Friends who want to buy L'Oreal are best to buy at the duty-free shops in the city, many shops are cheaper than the airport, you must carefully look at the capacity on the packaging! It's all different!
Last meal to eat is also very simple, and these days I feel very down to eat spicy food to eat a ~ still in Thailand riding a bicycle - Mount worship accidentally found Sunday night market! Very, very, very big night market, I feel like I can walk endlessly...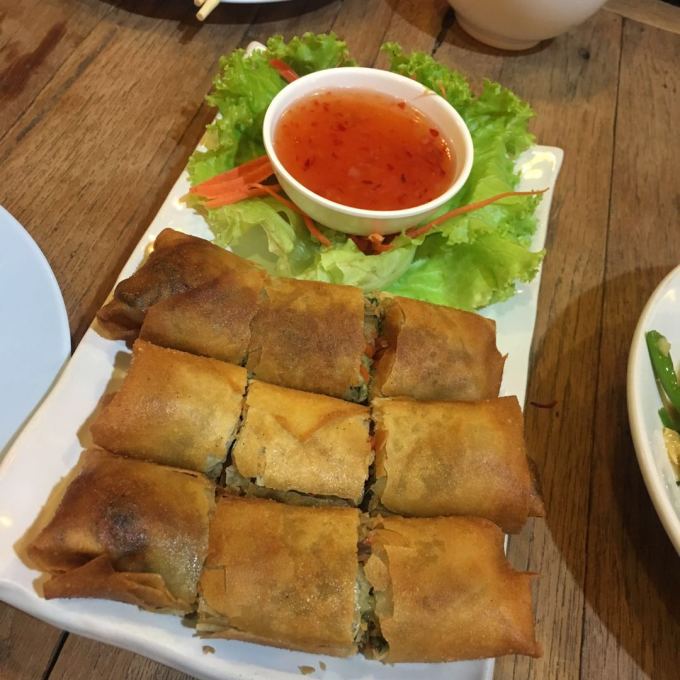 Chiang Mai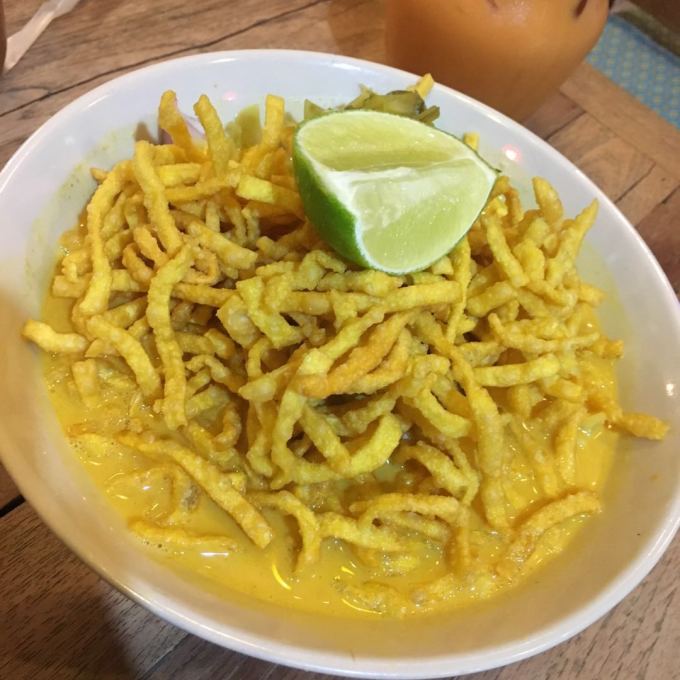 Chiang Mai
On the road all day ~ Chiang Mai - Kuala Lumpur - Changsha
Kuala Lumpur The airport is a bit big, because we didn't go in through the airport gate, and we looked for a duty-free shop for a long time.................. I thought I could buy and buy happily in four hours, but I walked back and forth many times in the airport. Finally, I bought a few in a hurry and left...because the Internet says that the security check takes a long time...In fact, it is very fast, and there is nothing to eat after going through the security check. After eating outside, go in again. I missed the Malay star bus and bought a cup specially. From Kuala Lumpur to take off for a large aircraft AirAsia, spacious horse a little bit. Dinner ordered flight meals, return to Changsha directly supper, perfect ending!