18 years old, the end of the college entrance examination, Thailand became the first country I went; after a lapse of five years, whenever reinstituted Thailand , although not remember all the details, but still remember the memory of it is wonderful.
After returning from Saipan in May, there was no plan to travel again this year, but suddenly there was a vacancy due to work reasons. Naturally, I couldn't spare time to travel.
Uphold the small D can only please do not fly too far four days false premise,
"it is better to Chiang Mai it, to weed those red net food?"
"Yes!"
So, in time for the September before Thailand last wave of visa-free, we rush to develop travel plans.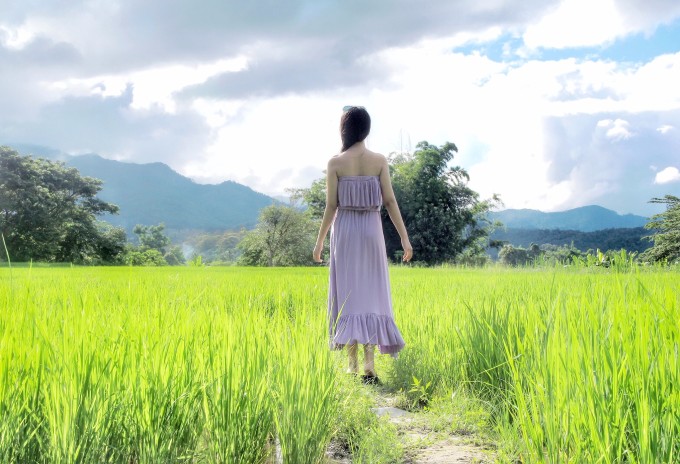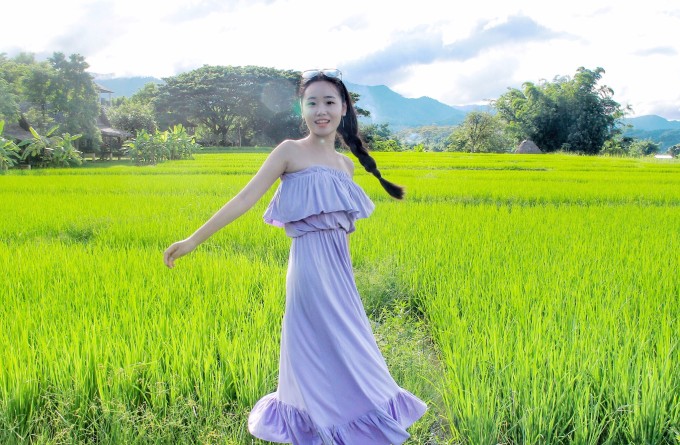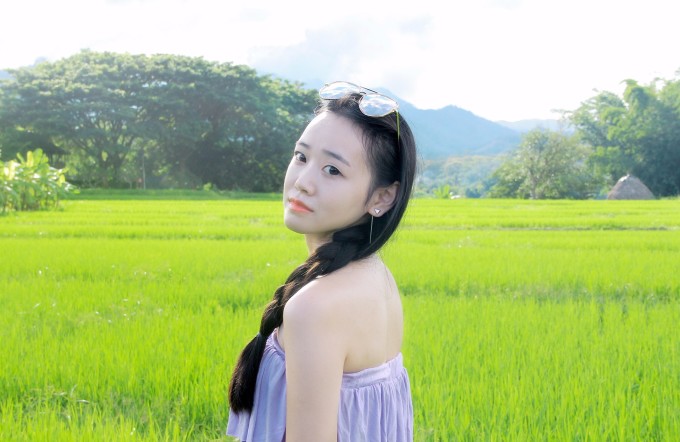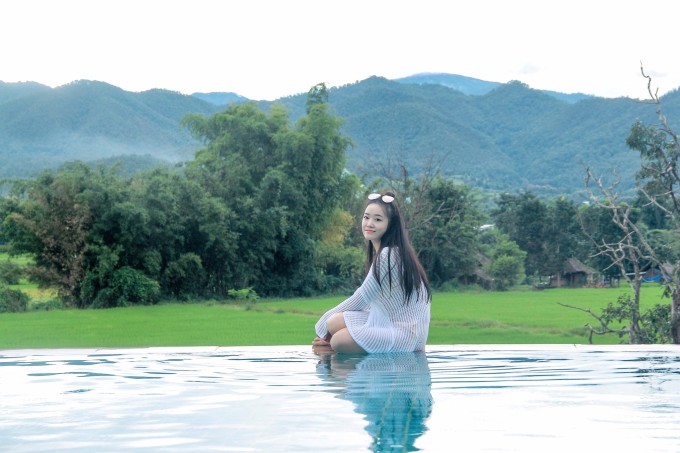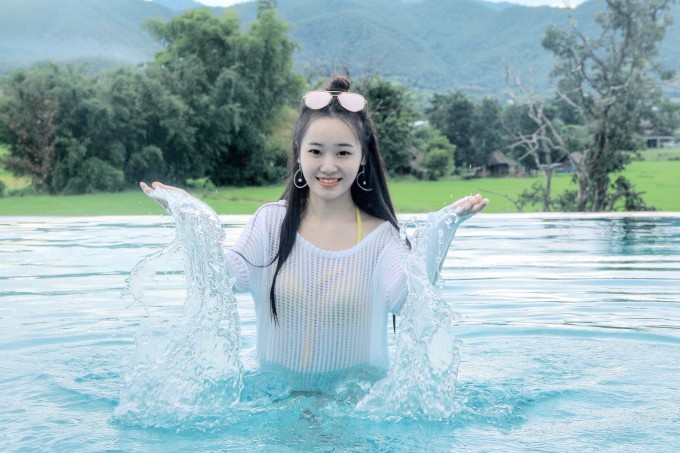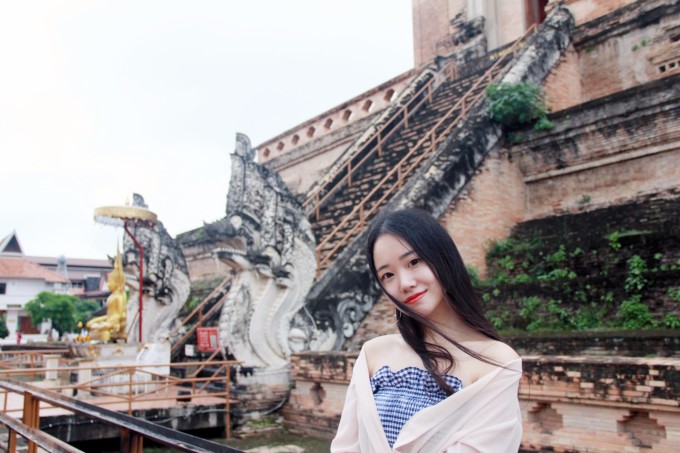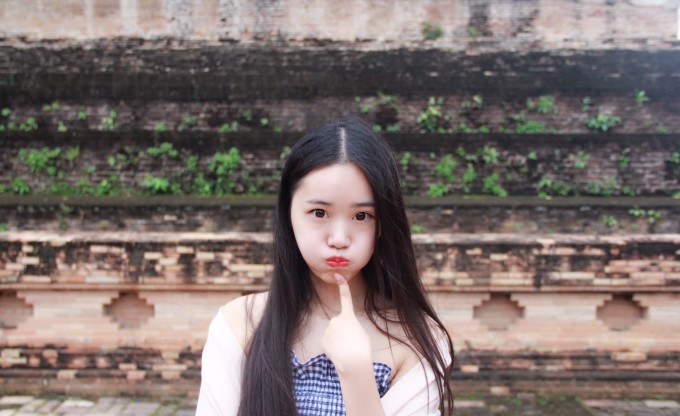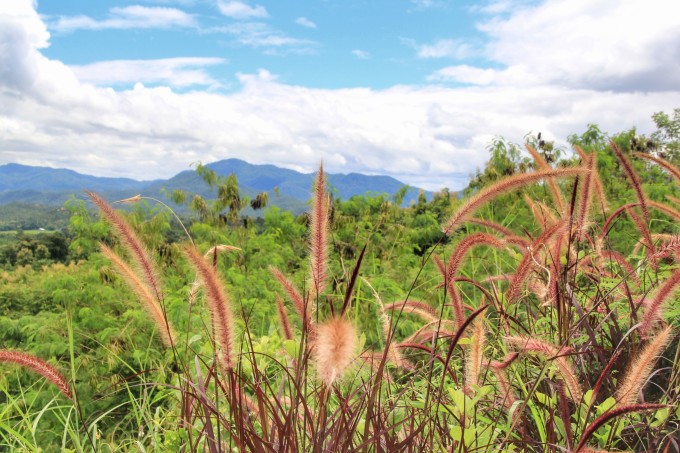 Seychelles article [Here is the Seychelles , is another world] https://imfw.cn/l/13764014
Saipan articles [May we have eyes always light, live as they want to look like & amp; (the The world under the sea (Saipan)] http://www.mafengwo.cn/i/6980030.html
Maldives Article [Often remembering Ma Dai at sunset, intoxicated and not knowing where to return] http://www.mafengwo.cn/i/5568542.html
Mauritius Article [Mauritius, having an unreal dream in heaven] http://www.mafengwo .cn / i / 5455060.html
Boracay papers slow time [Long Beach] http://www.mafengwo.cn/i/3516003.html
Bali Article [Fall in love with the Bali sea] http://www.mafengwo.cn/i/5311474.html
Cambodia Article [I will see you over a thousand years] http://www.mafengwo.cn/i/5434020.html
9.15 Chengdu - Chiang Mai [ Fengfei Fei Pork Feet Rice ]
9.16 Chiang Mai [ Ssangyong Temple , Tha Phae Gate , Chedi Luang Temple , Nimman Road, Mango Tango, Win cosmetics, Huen Phen, Rotee Banana Pancake]
9.17 Chiang Mai [Jungle Leap, Sunday Night Market ]
9.18 Pai [Nong Beer, Pubai Art Resort ]
9.19 Pai [ Yellow Hut , Love Cafe , Strawberry Station, Pubai Art Resort ]
9.20 Pai - Chiang Mai - Chengdu
DAY 1 Chiang Mai | Ulanna Hotel & Fengfei Fei Pork Feet Rice

Ulanna Boutique Hotel
For Ulanna Hotel, although it is very popular on the honeycomb, there are mixed reviews. After our personal check-in, the name of the hotel must be rectified.
The hotel is located in the ancient city. The Songpi Fruit Market is at the door. There are 711, pharmacies and various restaurants, and there are many food stalls at night. The fruit sorbet on the stall only needs a cup of 25B, which is more than enough.
The environment of the hotel is very good, with flowers and plants, quite a sense of winding paths. The front desk service is enthusiastic, and we will try our best to meet any requirements.
The most controversial part is the room. Many people say that the standard room is very poor, so we booked the most expensive junior suite, 42 square meters, very clean and tidy, with bathrobes, bath towels, slippers, toiletries, free drinking water and Coffee powder, etc. are readily available. It is recommended that you all choose suites when staying at this hotel. Maybe it is off-season. We decided to only include breakfast for 193/night, which is very cost-effective.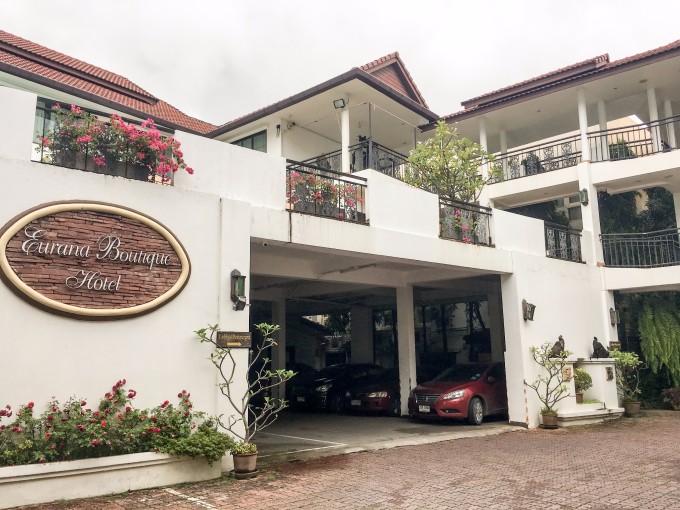 Ullana Boutique Hotel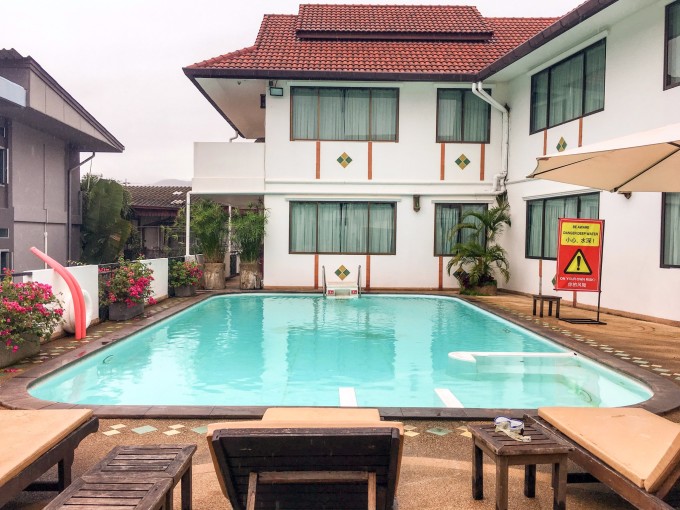 Ullana Boutique Hotel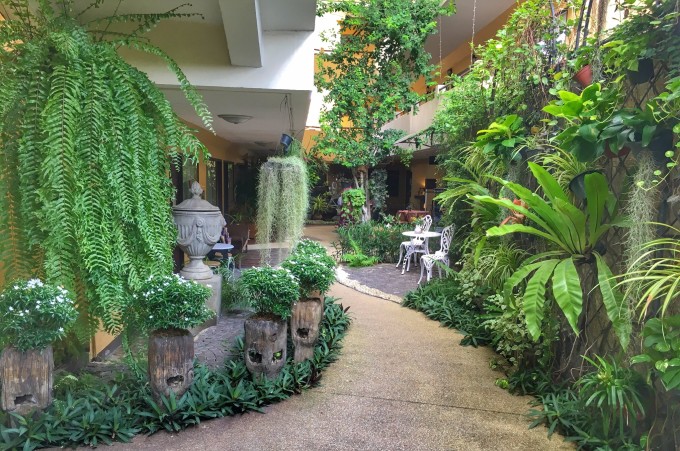 Ullana Boutique Hotel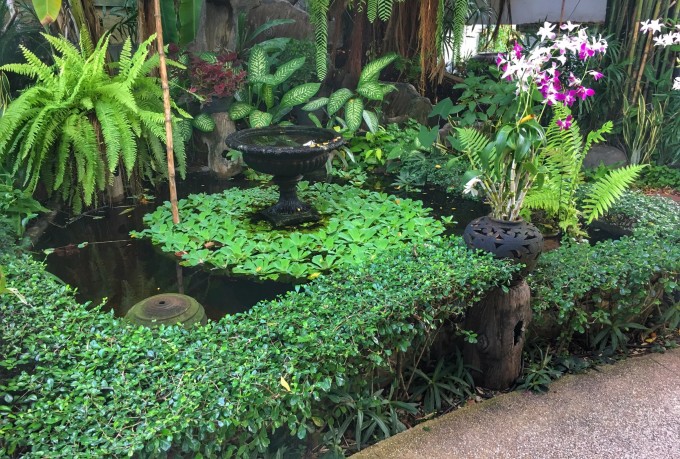 Ullana Boutique Hotel
The rooms are divided into a living room, a bedroom and a bathroom. Both the living room and the bedroom have central air-conditioning. The air-conditioning is sufficient and the hot water is sufficient. There is no shortage of air-conditioning and hot water in the standard rooms as others have said.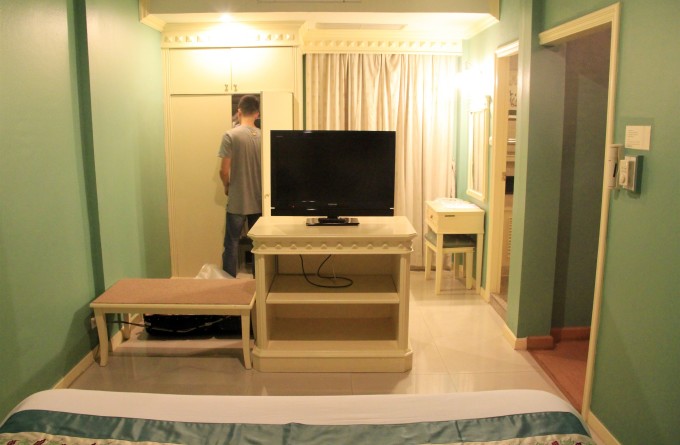 Ullana Boutique Hotel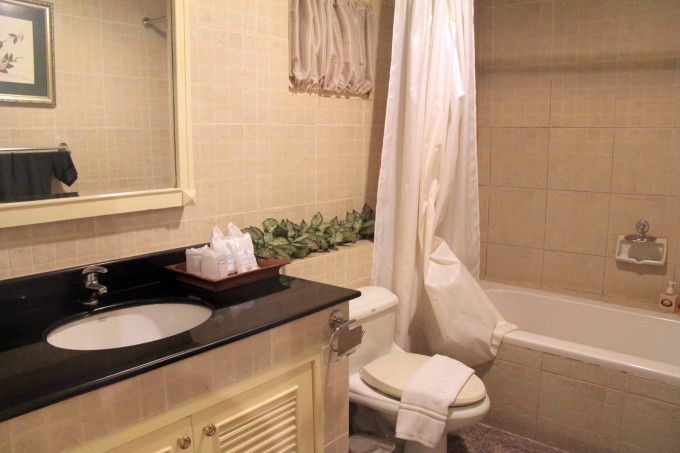 Ullana Boutique Hotel

Feng Fei Fei pig meal
to the hotel to lay down their luggage, we can not wait to go looking for Feng Fei Fei pig meal .
The original plan was to rent a motorcycle, but the front desk of the hotel said it was too late to rent, so we booked a motorcycle for the next day and walked to find Feng Feifei with Google Maps. It only took about 10 minutes to walk.
On a street full of night market stalls, we followed the map to find it accurately. There are no legendary seats, and the table is quite empty.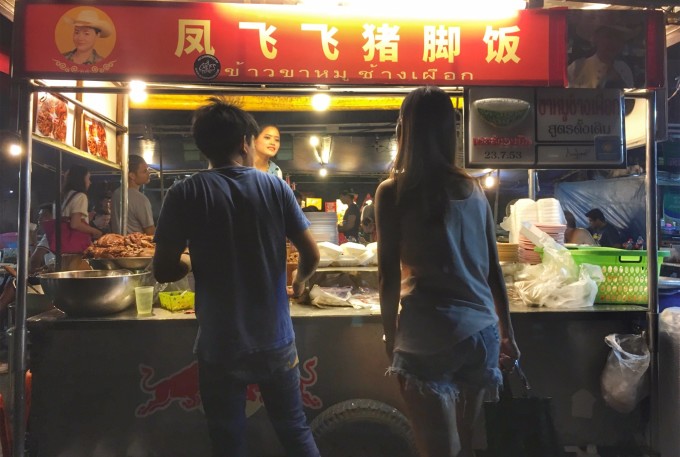 Feng Fei Fei Pork Knuckle Rice
I ordered 2 small portions of pork knuckle rice and a portion of fatty intestines. The portion was too small, so Xiao D added a large portion to eat.
But the taste is really, really like, so that we never forget after returning home, said the next to go in Thailand to turn a special trip to Chiang Mai to eat it.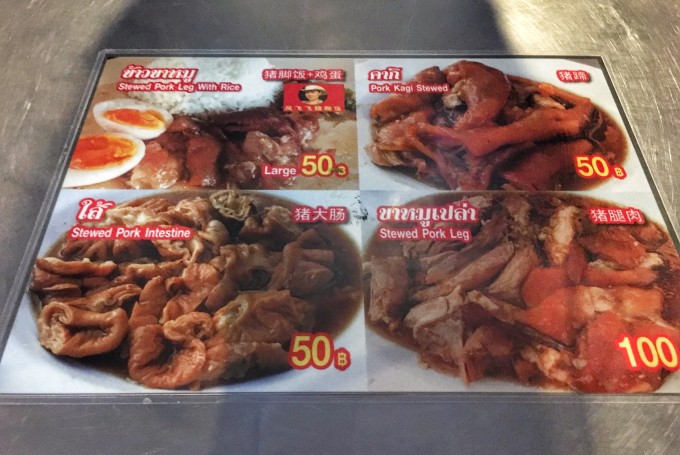 Feng Fei Fei Pork Knuckle Rice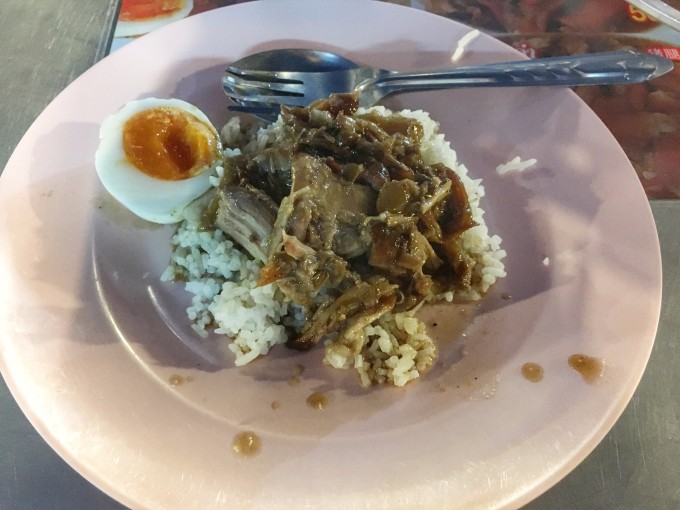 Feng Fei Fei Pork Knuckle Rice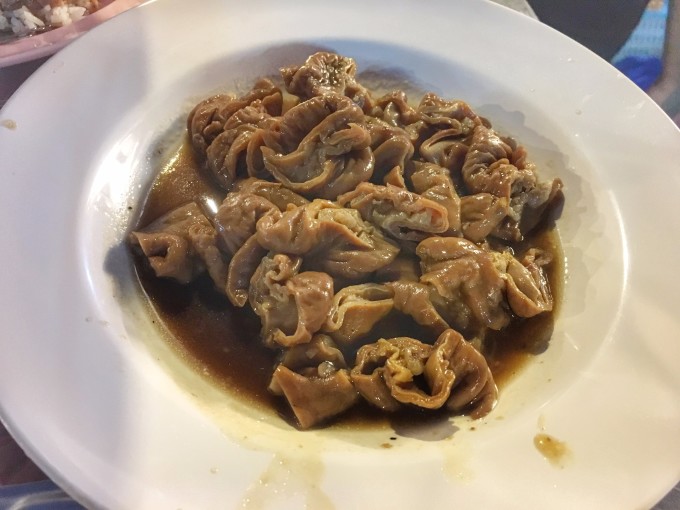 凤飞飞猪脚饭
This 160B meal can be said to be quite cheap.
After dinner we walked back to the hotel, along the way just to see Chiang Mai streets, feel the Chiang Mai night view.
DAY 2 Chiang Mai | Check-in for motorcycle attractions & celebrity food

When the motorcycle encountered a ticket
, we picked up the motorcycle at the hotel after breakfast. After the owner explained some precautions and signed it, we happily led the car on the road.
The price of renting a car through the hotel is 250B/day, and the deposit is 3000B. There are also many car rental spots on the streets of Chiang Mai , some of which are cheaper. Considering that there should be no chance that the car owner will touch porcelain when renting through a hotel, we would rather give more money to avoid some disputes.
When the hotel chose a picture for us, the red car we chose was blue. Although the looks are not satisfactory, it is good to be able to ride.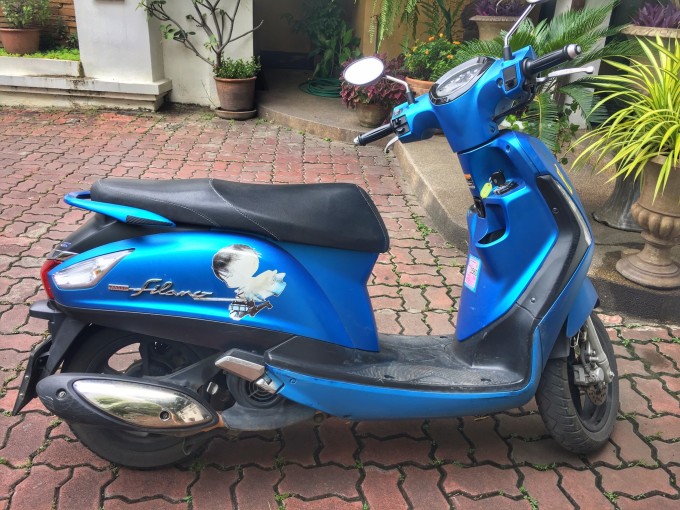 Although I knew in Chiang Mai is no international motorcycle driver's license will be fined by the police motorcycle, take chances but we did not think how just go out less than one kilometer was stopped by the police.
Small D pretending to look frankly own Chinese driver's license and handed the traffic police, traffic police said it was not riding a motorcycle driver's license C1, let's go next to pay a fine 500B, and with this ticket can be in Chiang Mai No more fines for 3 days. I saw in other places that the fine was 400B, so Xiao D and the police bargained the price. The police accepted our 400B request and happily said: "OK! OK!" We met on the road afterwards. Also riding a motorcycle to the Chinese people, they even bargain to 200B, and when I explode on the small D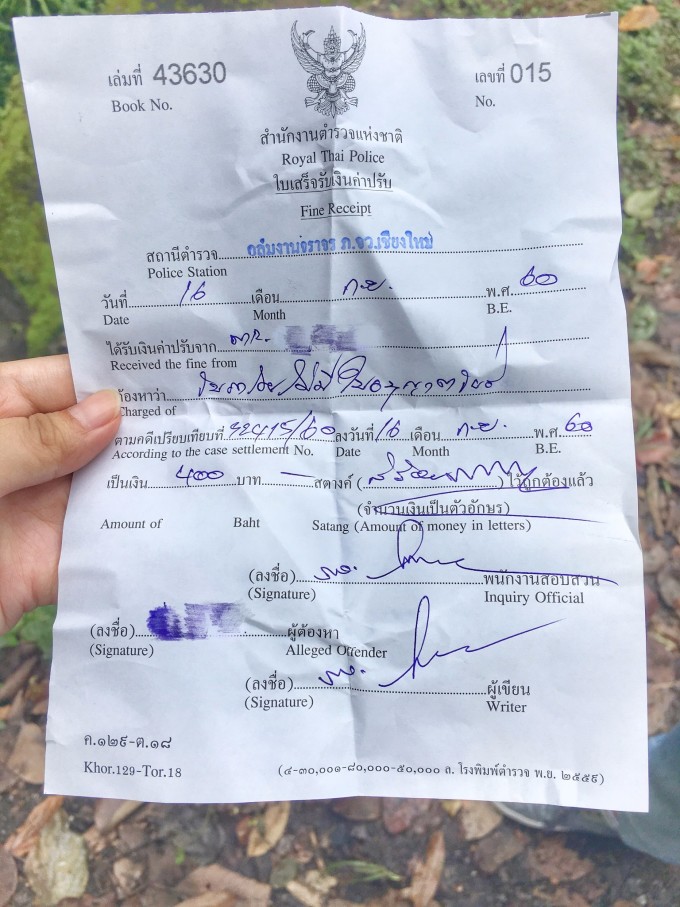 After being fined, he rode an intersection and was stopped by a group of police to check his license. This time we were very confident and said with a smile that there was no driver's license but only a ticket, which we showed to the police and let go.
After several twists and turns finally riding out of Chiang Mai city, go Suthep mountain of Doi Suthep . Indeed, I and D agreed that small Doi Suthep Nothing to watch, the essence of the whole journey is to ride a motorcycle up the mountain. Small D is very confident of their own driving skills, the winding way to speeding on the highway, scared I kept calling him to ride slowly. The temperature on the mountain was very cool, and I was shivering in the cold while wearing a sun protection suit.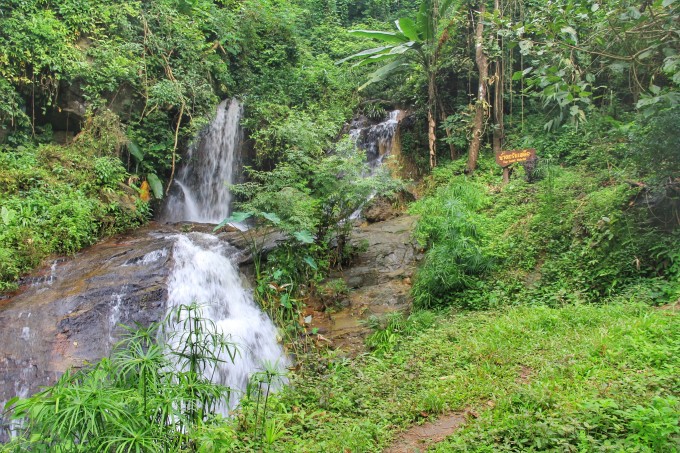 Suthep Mountain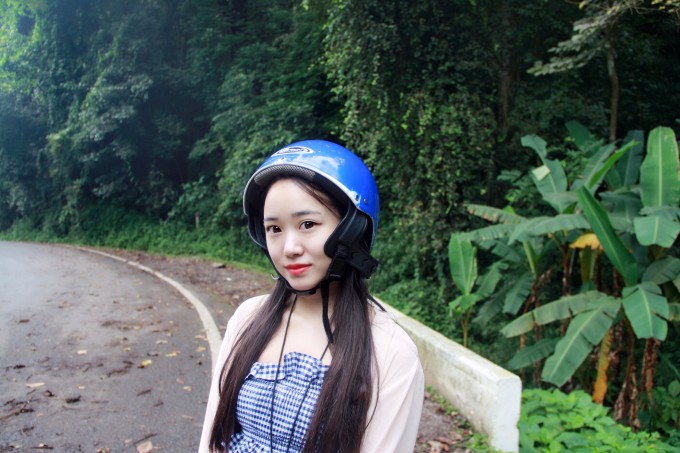 Suthep Mountain

Doi Suthep Temple
Many people say Doi Suthep Temple 's too hard to climb the ladder, but never my sport, extreme lack of exercise people feel that went up easily, it says it can not understand how people climb half-dead physique ......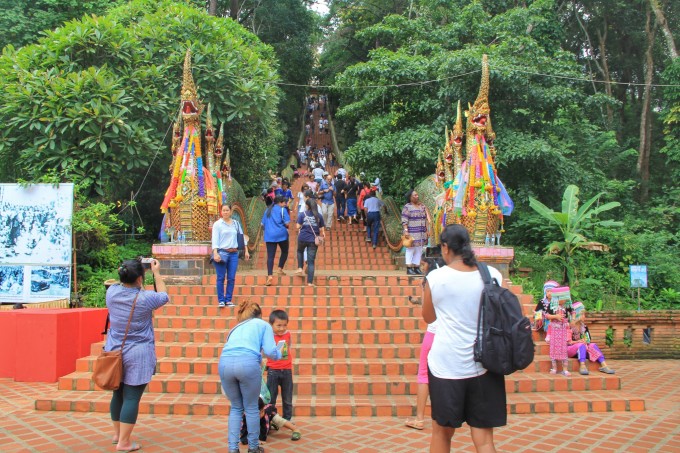 Doi Suthep Temple
Ssangyong Temple Tickets are 30B/person, shoes are required to enter the main hall.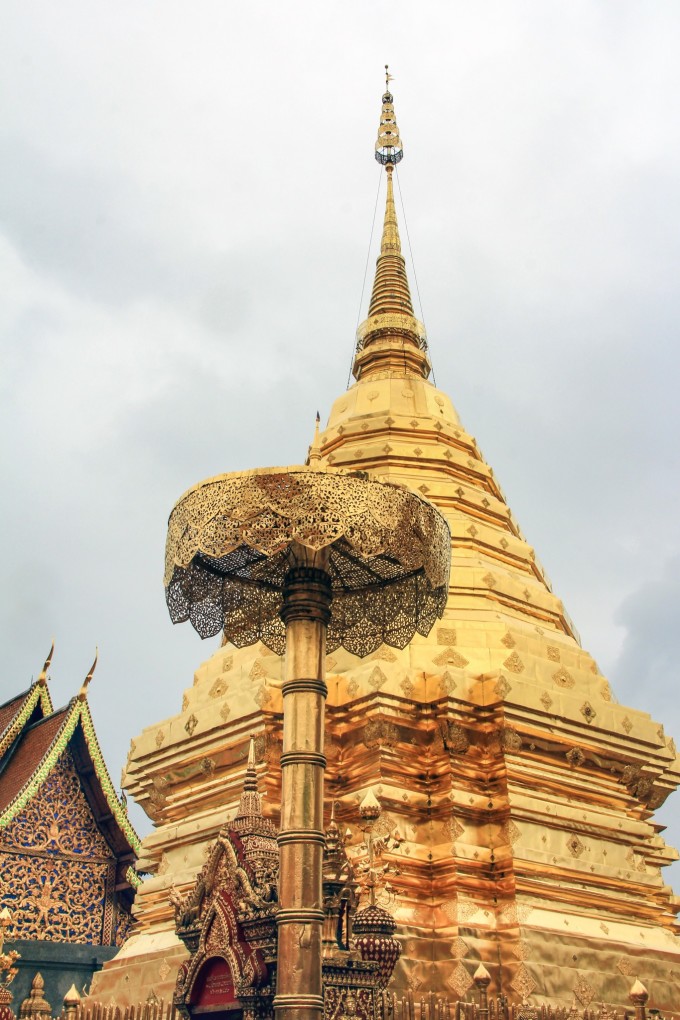 Doi Suthep Temple
We walked around and looked around and were ready to go down the mountain.
As a result, there was a sudden heavy rain. We were trapped up the mountain for nearly 2 hours. Seeing that the rain was not light at all, we had no choice but to buy a raincoat and ride a motorcycle down the mountain in the rain.
Riding a motorcycle down the mountain in a heavy rain is a very dangerous move. Fortunately, we have had no problems on the way, but we were soaked.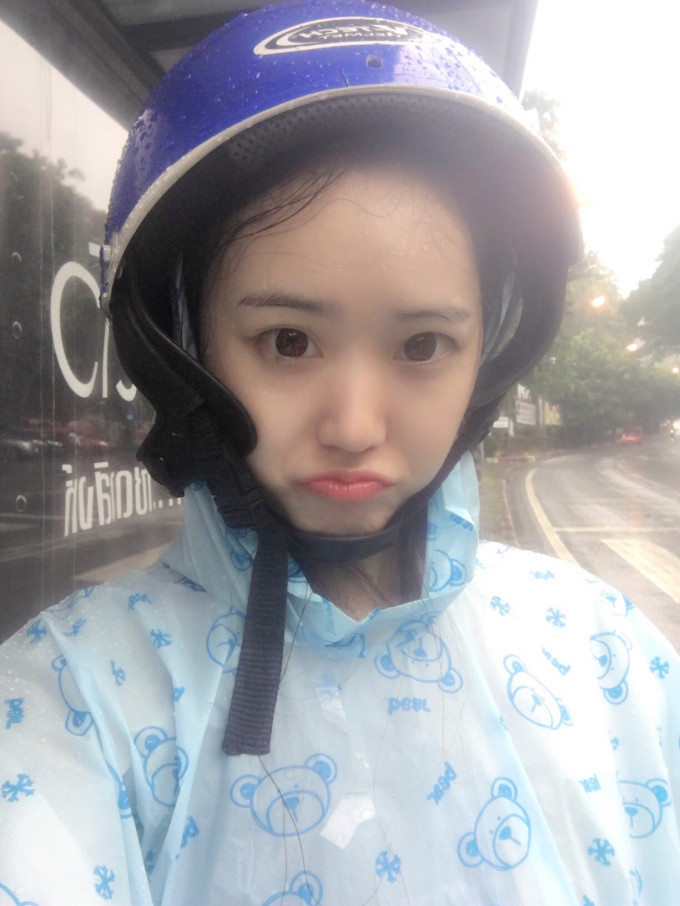 Mango Tango
back to Chiang Mai city, we took a wet toward the Mango Tango trip most want to weeding.
When I arrived at the store, I met no customers, and the store was full of empty seats.
As decided in advance, we ordered a signature mango sticky rice + mango sticky rice ice cream pudding mix, totaling 370B.
The mango is super sweet, and it tastes great with sticky rice. In contrast, mango ice cream and mango pudding are dull and tasteless.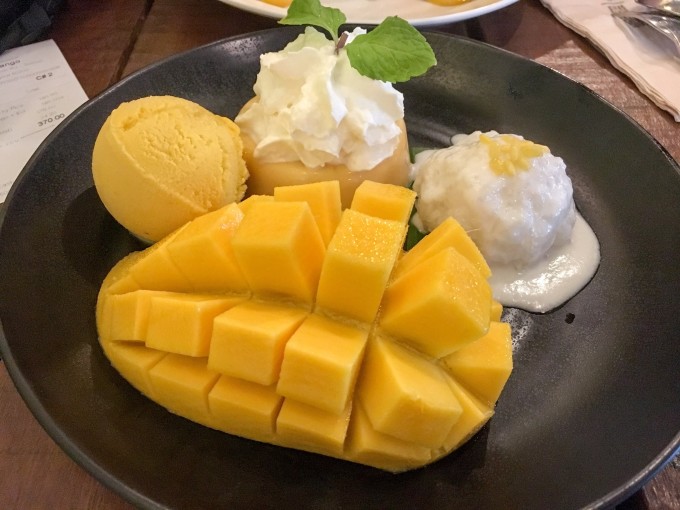 Mango Tango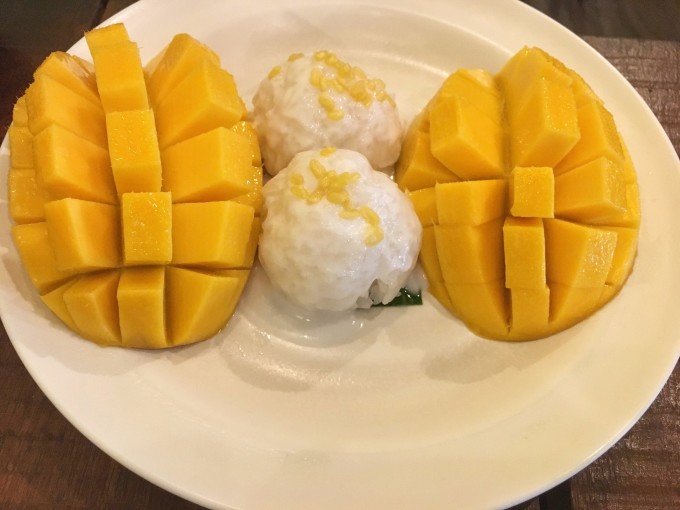 Mango Tango

Taupe door
Taupe door is to Chiang Mai will punch place, also in Chiang Mai landmark.
Flocks of pigeons gather here during the day, waiting for tourists to feed. We bought a package of feed 20B and placed it in the palm of our hand. A large swarm of pigeons swarmed, and we were merciless. They will even stand on your shoulders and neck. Both me and Xiao D were scratched by the pigeon's claws.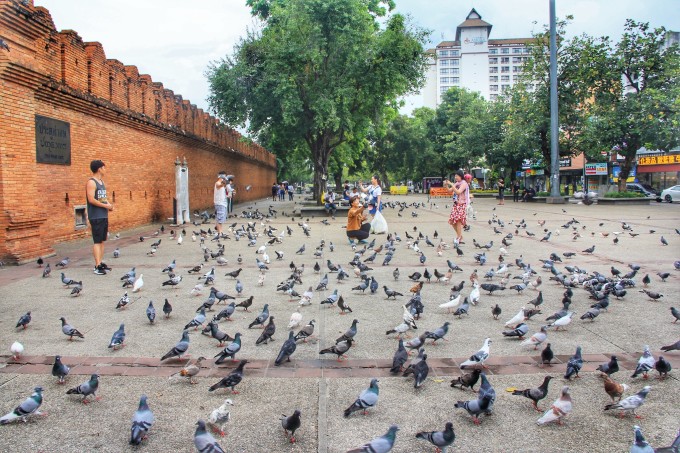 Taupe door
The photos that seem to be "enjoying" are in fact the pain of being pecked.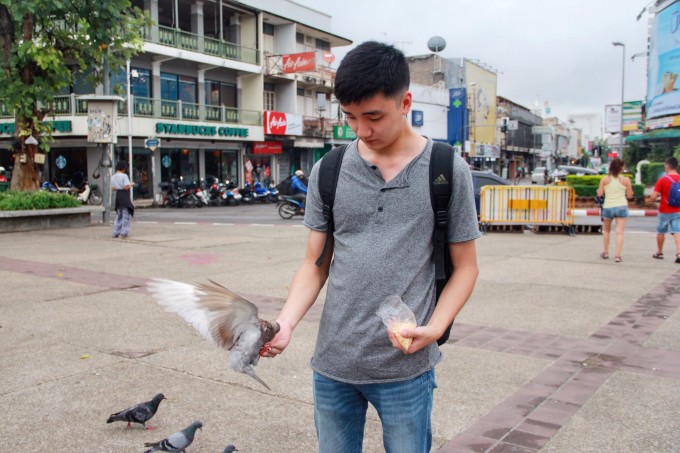 Taupe door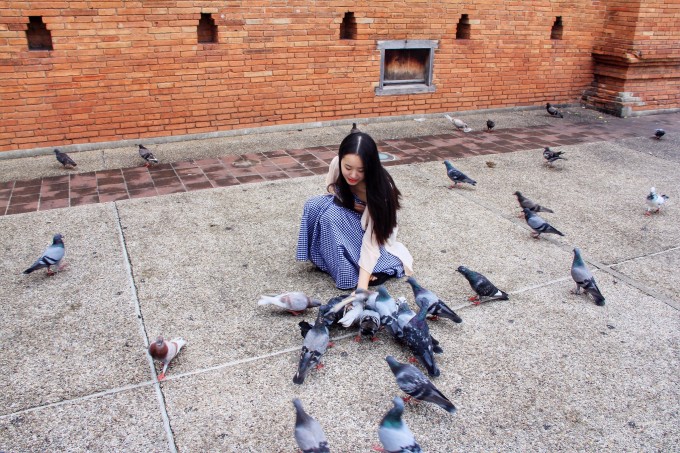 Taupe door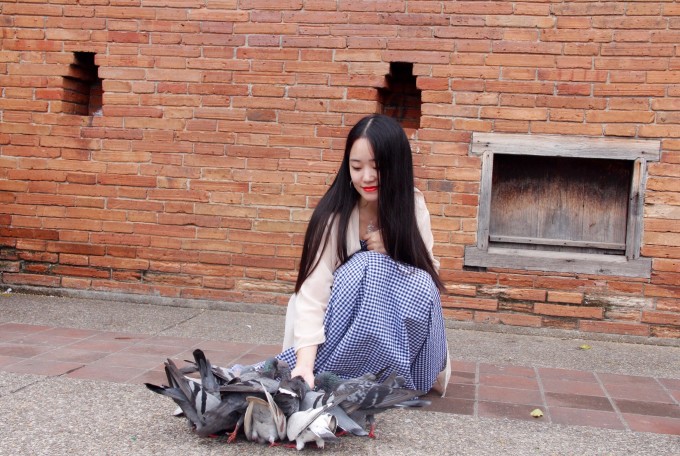 Taupe door

Wat Chedi Luang
Wat Chedi Luang is Chiang Mai city's largest temple, architecture and Angkor Wat is quite similar, tickets 40B / person.
When we got here, it was already the sixth rain that we encountered today. It was a tragedy.
Thinking about Win cosmetics, the cheapest L'Oreal store in Thailand, which will close at 6 o'clock, we once again checked in and left.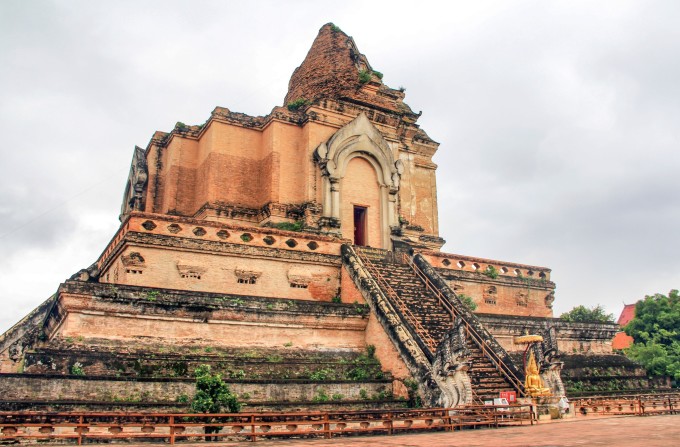 Chedi Luang Temple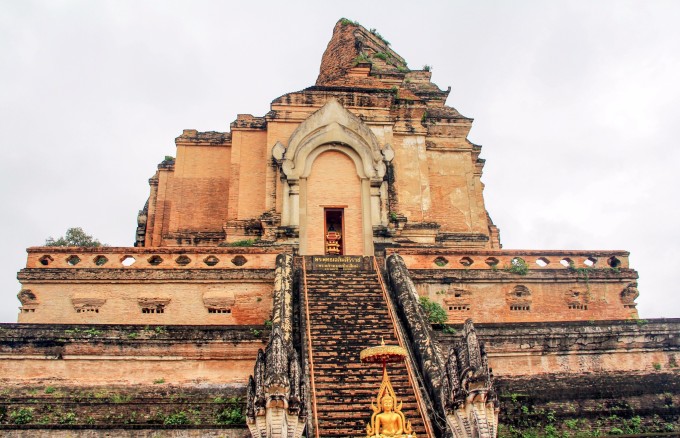 Chedi Luang Temple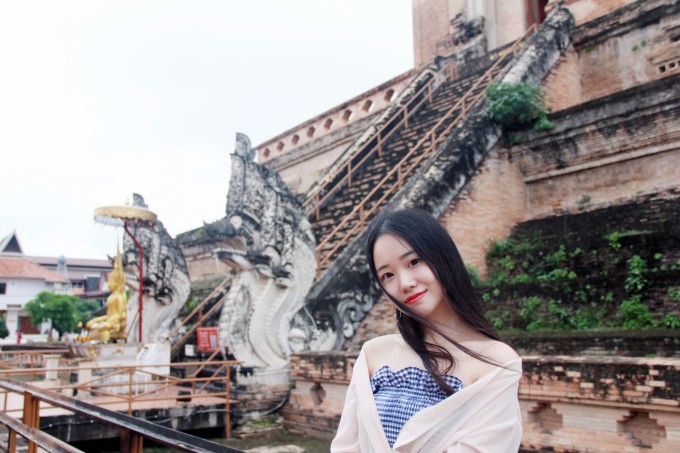 Chedi Luang Temple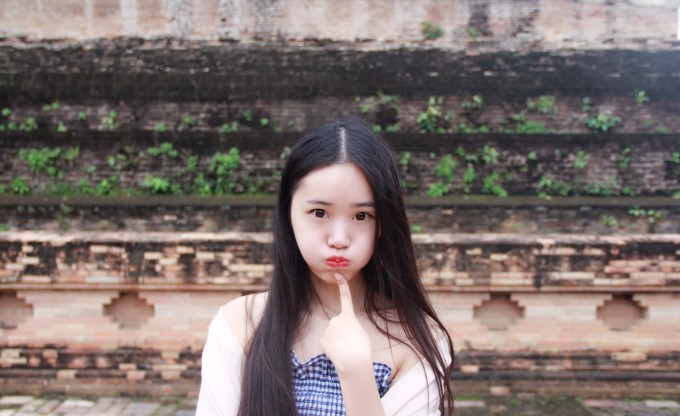 Chedi Luang Temple

Win cosmetics
Win cosmetics are really cheap, especially L'Oreal.
A set of L'Oreal Day and Night Cream 799B, toner 189B, eye cream 539B, perfect perfect liquid foundation 329B, and the most expensive and best pressed powder is only 300B. The mistine here is also quite cheap, 4D mascara 119B, eyeliner 129B, milk facial cleanser 89B.
When we arrived there was only an hour left before closing, we had to go straight to the L'Oreal and mistine counters to pick up the goods. If there is enough time, I think I can go shopping here for most of the day.
You can swipe your card when you buy 1000B in the store. You can only pay in cash or use Alipay if you don't buy it in the store. The exchange rate of Alipay is more than 5, which is quite cost-effective. Dash! Restaurant and Bar For dinner, we navigated to the net red Thai restaurant Dash! Restaurant and Bar. It is not easy to find in a small alley, we rode around several times on our motorcycles before finding it. Perhaps it is really because of the off-season, when we still did not queue up and there were many empty seats, once again proving the benefits of off-season travel. We ordered a seafood pineapple fried rice, a Tom Yum Goong shrimp, a Thai red curry pork, and a cup of Thai milk tea. The taste was very good, especially the pineapple seafood fried rice was a must. The meal plus the service fee totals 675B, only cash is accepted and the card cannot be used.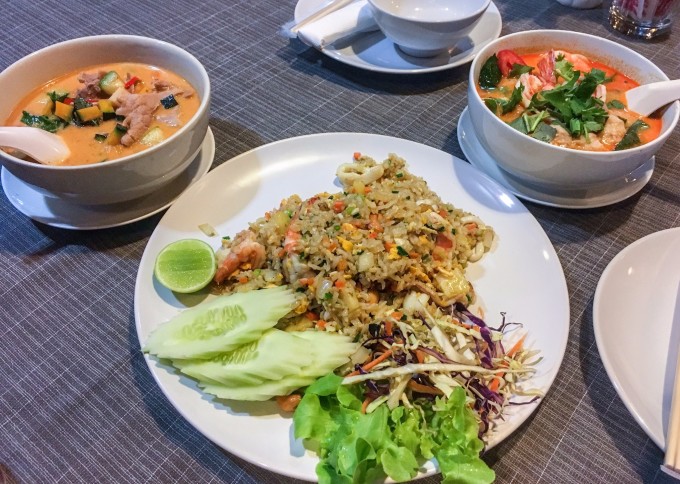 Dash! Restaurant and Bar

ROTEE Banana Pancakes After the
meal, we went to fill the motorcycle with 60B oil, and continued to look for the last stop of today's food, the legendary grandma banana pancakes that were too delicious.
Because it is a small stall, unable to navigate a specific location on GOOGLE, so we go around according to the description on the public comment, looking for nearly an hour, and finally in Taupe door found the alley being right, away from the lane The entrance is only a few steps away, and we have walked a lot of injustice.
Originally we were not hungry, we just wanted to buy one to taste, but we found it so hard, so we ordered two, one banana+chocolate sauce+egg 30B, one banana+cheese+egg 40B, and finally it will be topped Serve condensed milk. But we all think the taste is average, not as delicious as expected. This is the only thing that we think is average among all the online celebrity foods we punch in.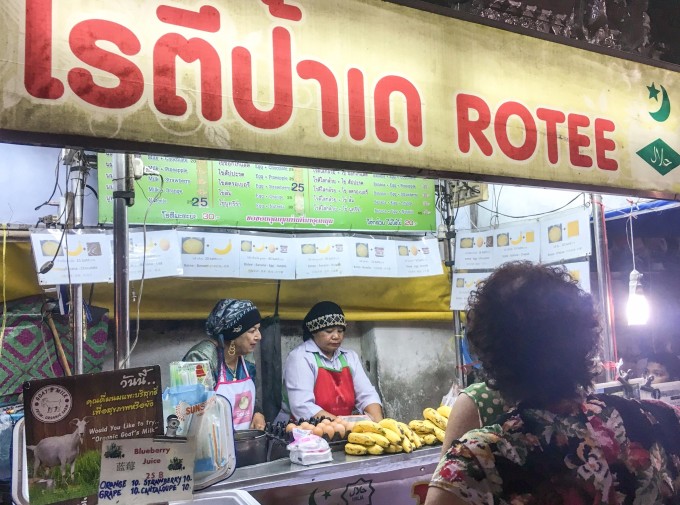 Wat Phae Rotee stall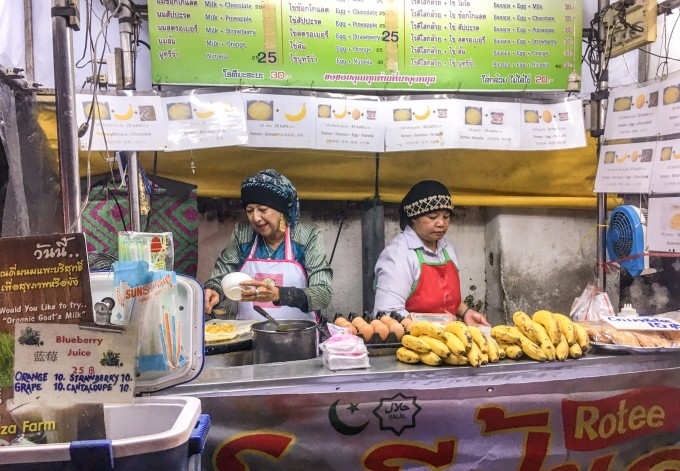 Wat Phae Rotee stall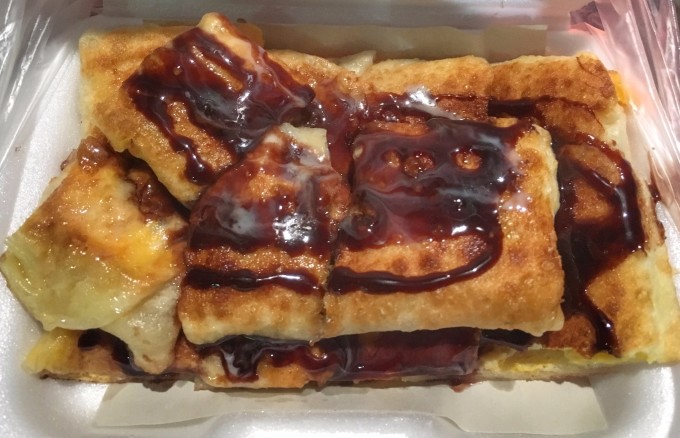 Wat Phae Rotee stall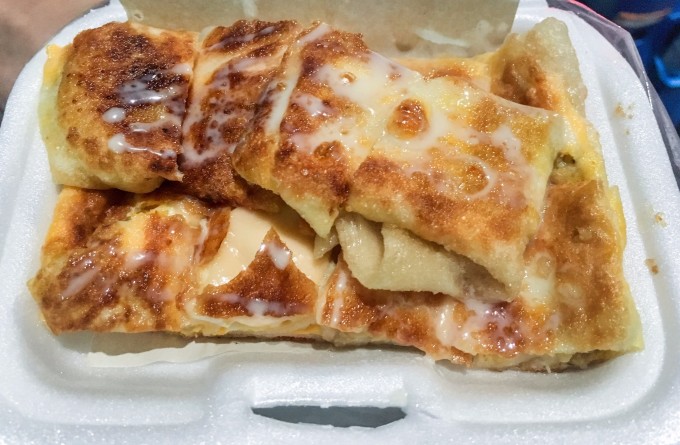 Wat Phae Rotee stall
DAY3 Chiang Mai | Jungle Leap & Sunday Night Market

Jungle Leap
Jungle Leap is the only entertainment program we participated in this trip, and it was also an experience that we wanted to pull the grass very early.
Chiang Mai jungle leap there are many, most of the time I booked the platform of choice, the longest leap line, the most exciting leap horizon . Fun is really fun, especially the last 900-meter leap line is really cool, and the 10-meter and 30-meter vertical downhills are particularly exciting. The coaches are also very good, conscientious and humorous. After the end, everyone gave 3 coaches a 100B tip.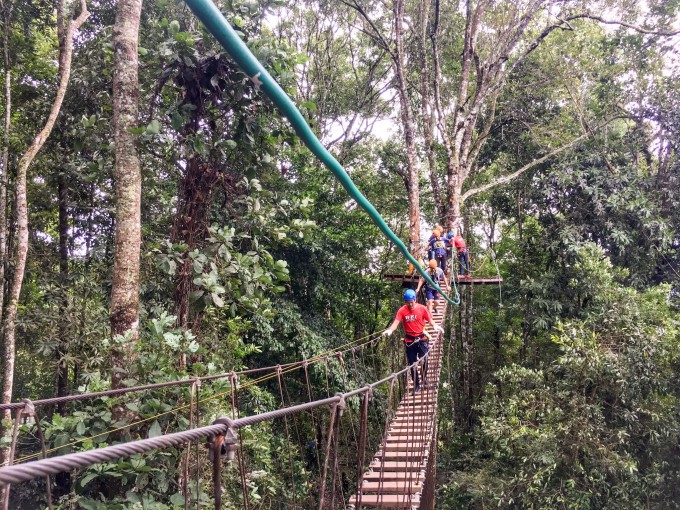 Chiang Mai Jungle Leap/Atomic Speed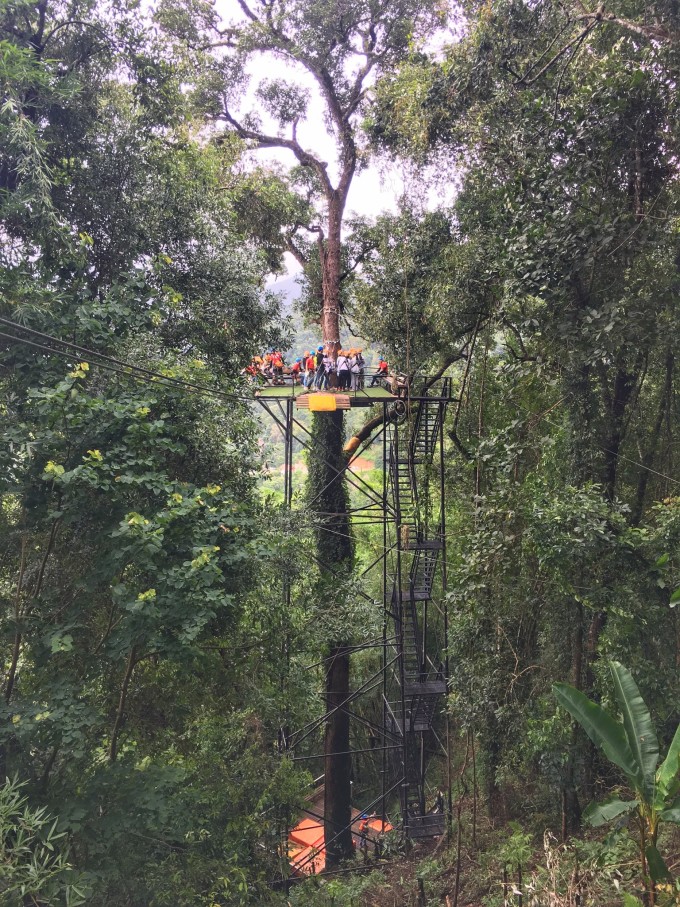 Chiang Mai Jungle Leap/Atomic Speed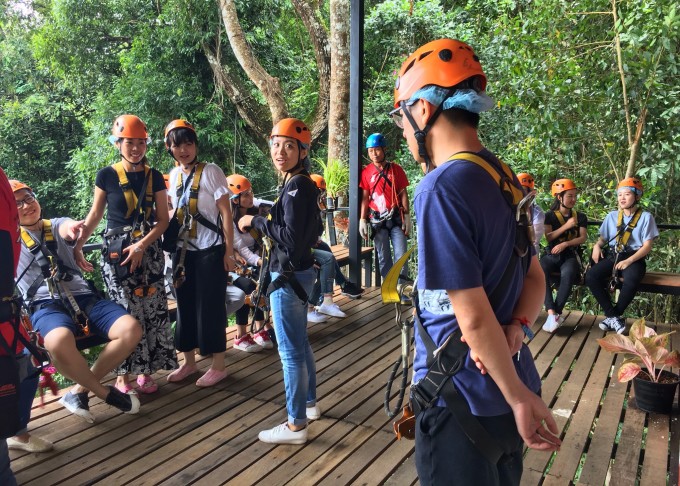 Chiang Mai Jungle Leap/Atomic Speed

Here I have edited a 25-second video of myself and Xiao D.

Songpi Market
Songpi Market is a local wholesale market, mainly selling fruits. Because it was right at the entrance of the hotel where we were staying, we would pass by every day. When Jungle Leap came back, I went in and strolled around. There are a lot of fruits for sale, but I don't know why there is no mangosteen, and there is no family. Should n't Thailand be rich in mangosteen? Here's a box 20B watermelon, Hami melon and mango are 10B. Entrance to the home shop selling drinks, green tea is delicious, is China The smell of green, only 25B, a full cup.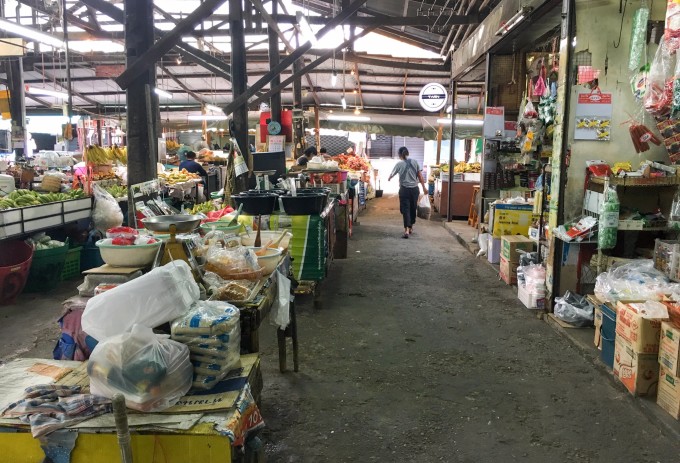 Loose market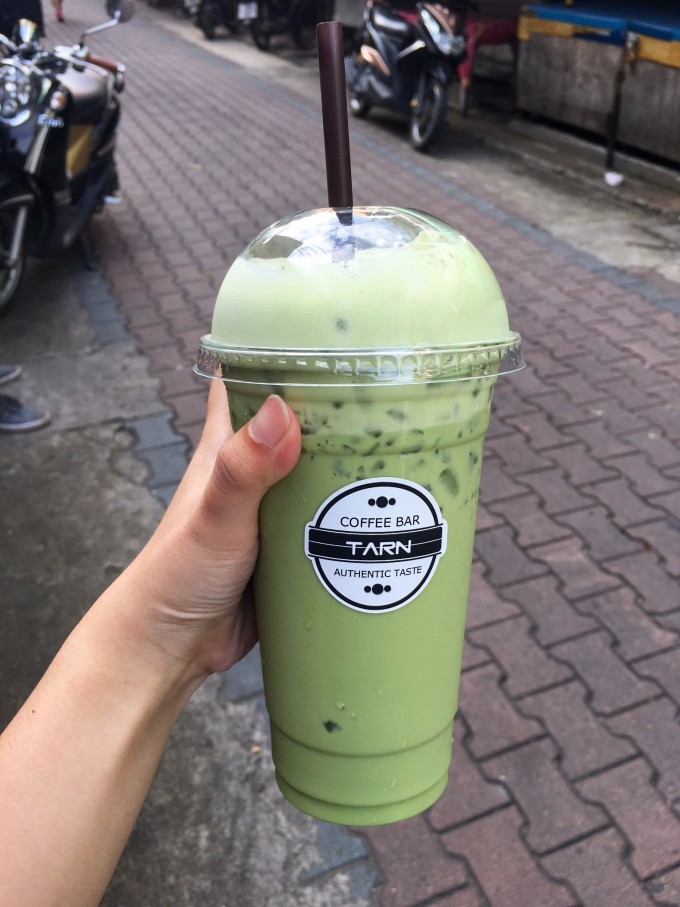 Loose market

Sunday night market
in Chiang Mai 's Sunday night market every Sunday will have the time, is Chiang Mai, the most popular, the largest night market. We ate and wandered for nearly 3 hours before heading back to the house when we encountered heavy rain.
In order to visit the night market, I deliberately changed a pair of flat shoes and brought a trash bag. There are very few trash cans in the night market. It is best to bring your own trash bag. There are many small crafts in the night market. Don't hesitate if you find them. When you want to come back and buy them later, you won't be able to find them or leave without the energy. Xiao D has fancyed a teak rice spoon as a living example.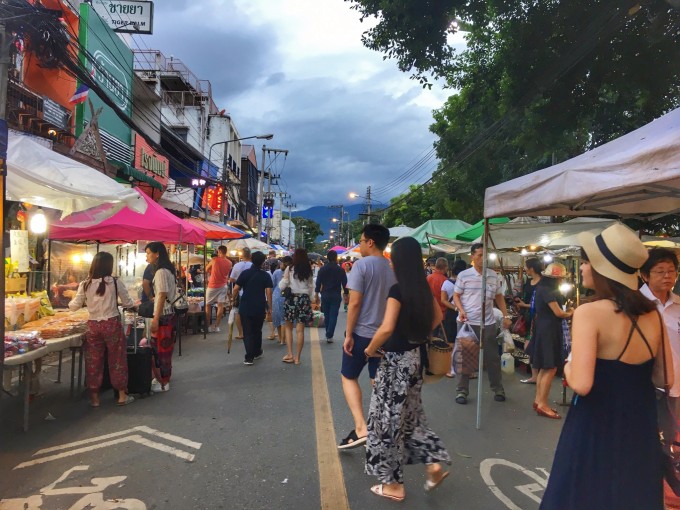 Sunday night market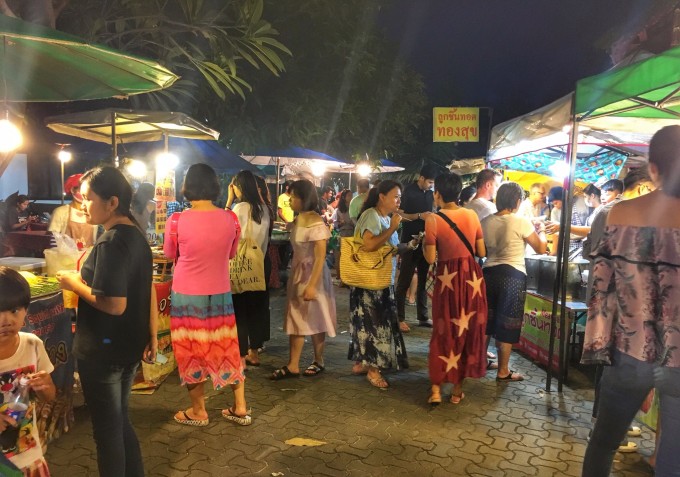 Sunday night market
Originally wanted to eat shrimp steamed eggs, but a European and American customer who bought it kept pointing to the ant eggs and said to me: "Good! Good!" Although I reject such disgusting things very much, the foreign friends are very kind and add little D eager to try. So we chose ant eggs. Large eggs, should be a giant ants produce it but tasted good, coupled with stall millet spicy, very tasty, 20B one.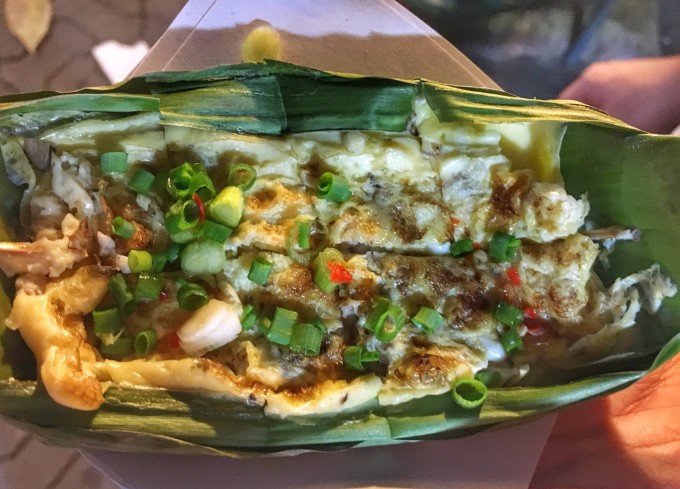 Sunday night market
Garlic Roasted Pork Belly Chicken Wings was rated as the second best delicacy to Feng Feifei by Xiao D. It was really delicious, Shuangpin 60B.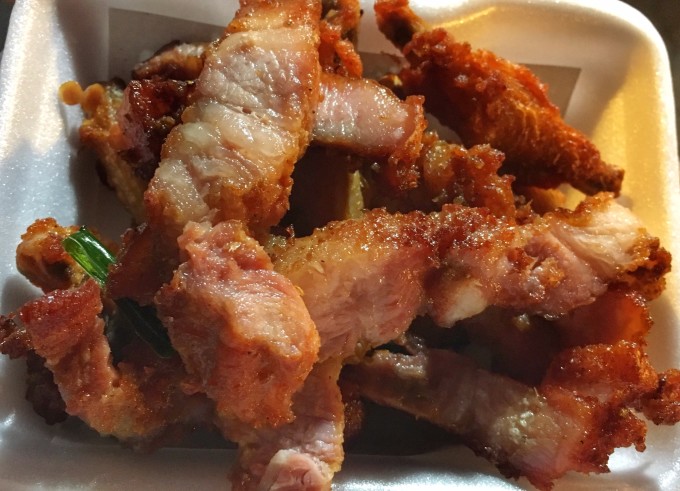 Sunday night market
烤鹌鹑蛋30B,没有放任何佐料,吃起来是白味的。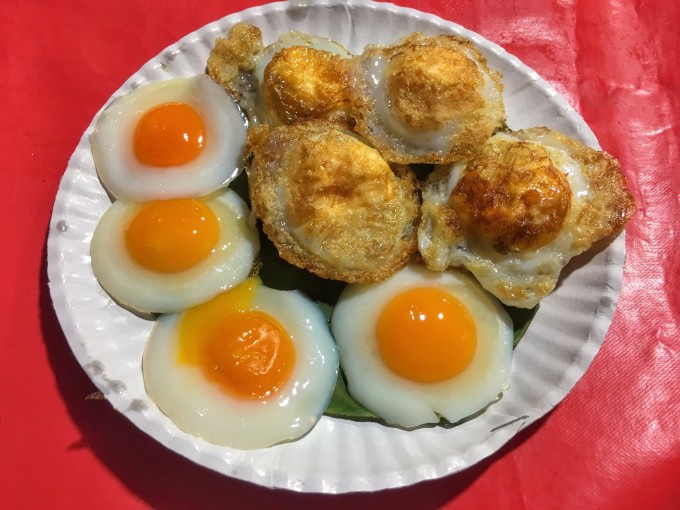 Sunday night market
After walking around the night market for several hours, I finally came across a stall of fried yogurt. I chose his Strawberry Stir-Fried Yogurt with Strawberry Sauce 60B. The taste is sweet and strong, and it is delicious!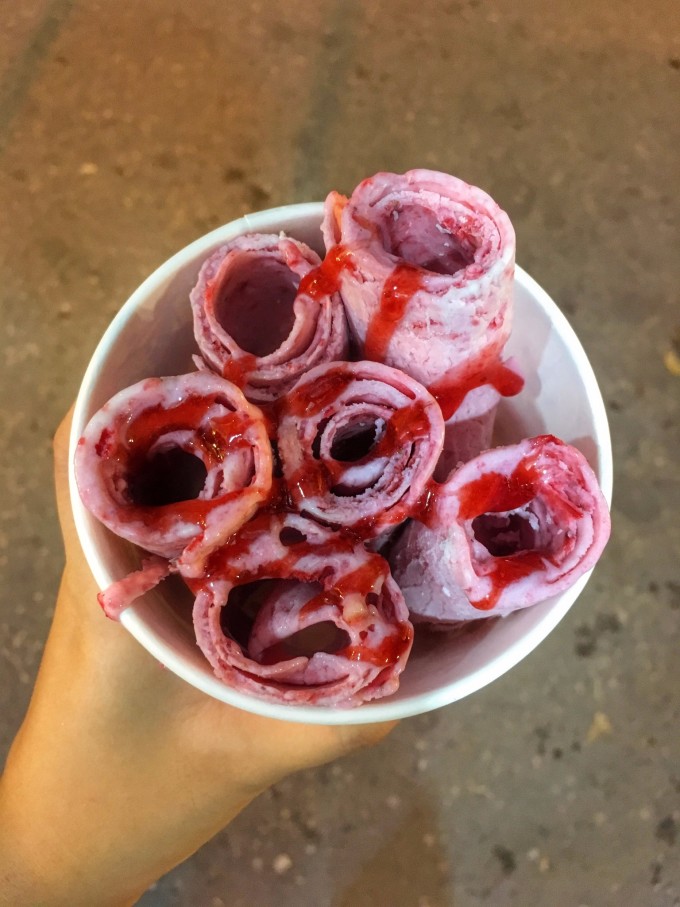 Sunday night market
As soon as I bought the fried yogurt, there was a sudden rainstorm. We hurriedly found a stall with umbrellas to avoid the rain, and accidentally hit this Tom Yum Goong seafood vermicelli soup. We all spoke highly of the two, are we to Thailand these days to eat the most delicious Tom Yum Kung. The soup is spicy, the seafood is plentiful, and the prawns are fresh and big. We were very excited to eat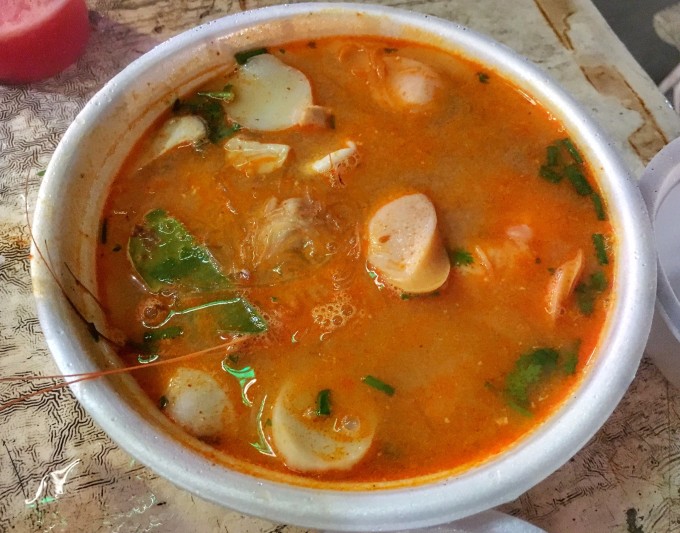 Sunday night market
The rain was getting worse and worse, we packed a mango sticky rice and prepared to return by car. Less than 1 km away, the Shuangtiao driver asked for 150B, so we bought 2 raincoats and walked back to the hotel. Recall in Chiang Mai a few days, we have rain every day, I did feel a walk in the rain not a good feeling.
The mango sticky rice 40B bought at the roadside stalls tastes almost the same as the previous ones at Mango Tango. They are all delicious.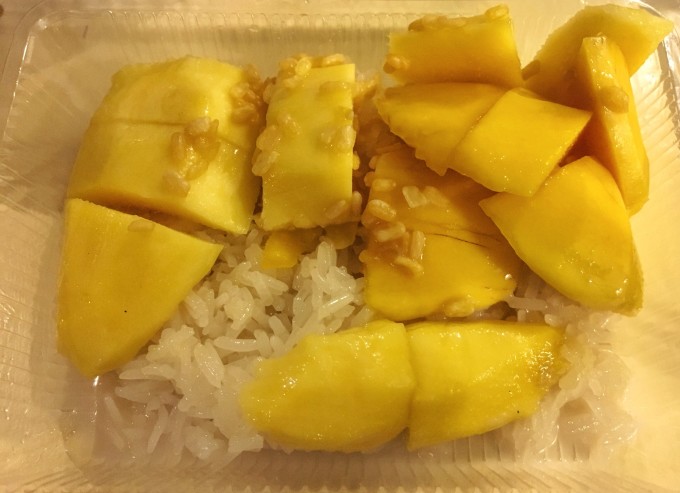 Sunday night market
DAY4 Pai, more loved than Chiang Mai | Pubai Art Resort
Today we left Chiang Mai and went to Pai up. A few days ago in Chiang Mai, eat and drink every day abnormal laid-back, have some regret booked before leaving Pai Tickets and hotels. But when we really get to Pai , the first thing I would think that rather than Chiang Mai I prefer it here. Prempracha Bus from Chiang Mai



To Pai is a 3-hour drive, the legendary corners can spit more than 700 people died and one car. But after our own experience, we feel that it is not so exaggerated at all! On the way back and forth, no one in our car had motion sickness. Xiao D and I took motion sickness medicine and put on headphones to sleep, and there was no discomfort. There are 5 stations in Pai , the most famous is AYA, but its reputation has not been very good in recent years. We ordered the Prempracha car. The car is new and the price is cheaper than AYA. The driver is very friendly and the driving is quite stable. We will stop twice in the middle of the journey for everyone to rest and go to the toilet.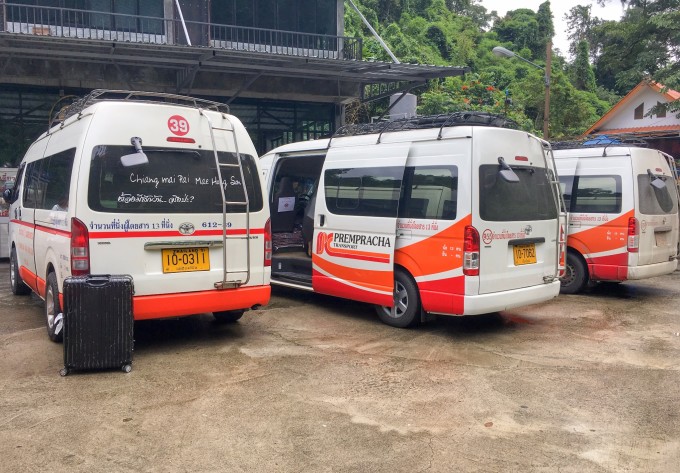 At first sight Pai , I felt very cordial, honest. The whole town is very small, no tall buildings, no Chiang Mai as many cars and motorcycles, people quite a place to live and enjoy the local flavor. Nong Beer to Pai



Station, we dragged the box to go to the Pai number one restaurant Nong Beer, just a few steps from the road next to the station.
According to the previous homework, we ordered the Tom Yum Goong seafood soup, curry crab, seafood pineapple fried rice, and Thai milk tea recommended by everyone. We also ordered a piece of vermicelli to add to Tom Yum Goong, a total of 590B. Tom Yum Kung taste good, no pineapple fried rice Chiang Mai Huen Phen delicious, curry crab is not normally like, but overall not bad.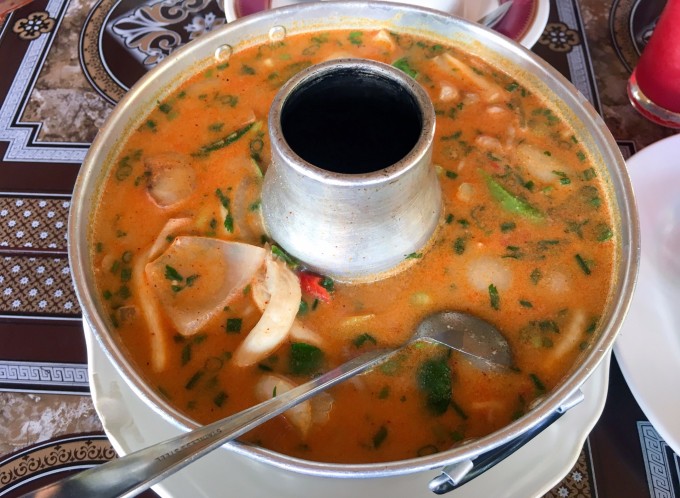 Nong Beer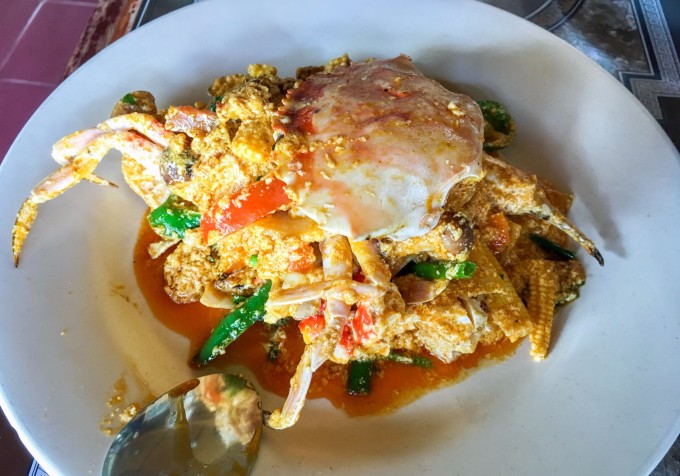 Nong Beer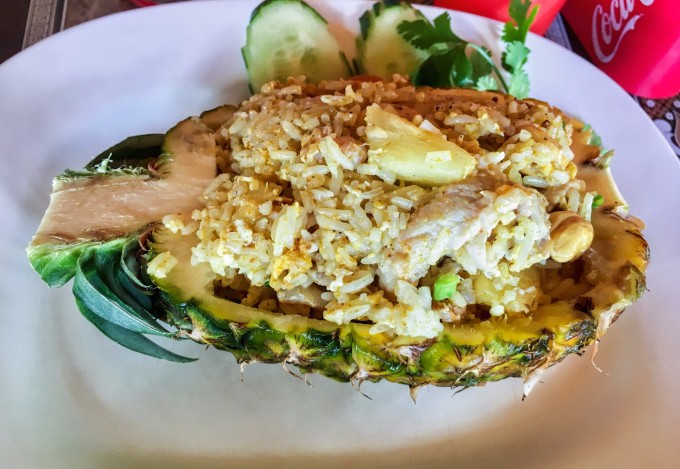 Nong Beer
I would order a cup of shake or Thai milk tea for every meal. When we left, we found its original tea leaves in a small local shop and bought more than 20 bags and brought them home to cook. The ingredients for milk tea will be mentioned later.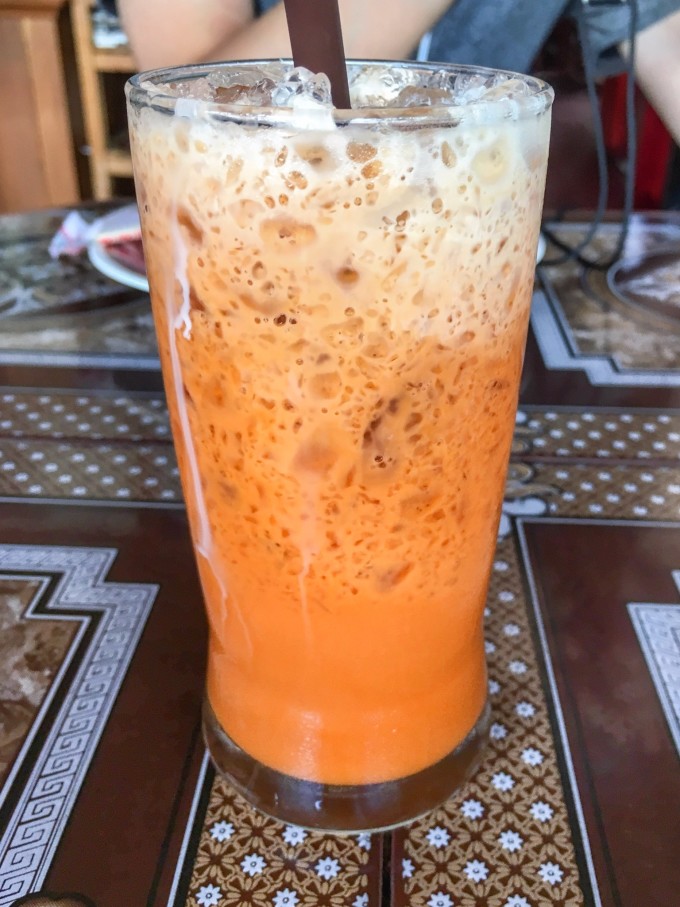 Nong Beer

Art Resort & Poor's thanks to
a long time ago, I saw on the ant cellular Poor Art Resort worship of images, then became determined after determination if I go to Pai have to live in this house. So when we decided to come Pai when, without hesitation booked this 2 night room.
Away Pai The center is 5 kilometers away. When you arrive at the station, you can call the hotel to pick you up, 50B/person.
The environment here is very beautiful and quiet, and it looks like a large farm, with panoramic views of the countryside.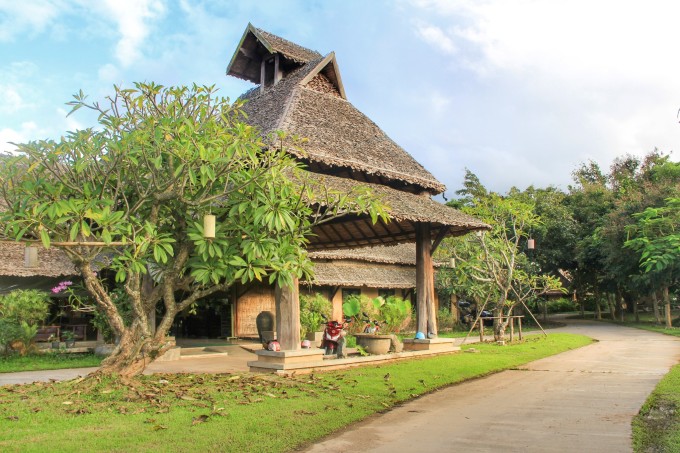 Pubai Art Resort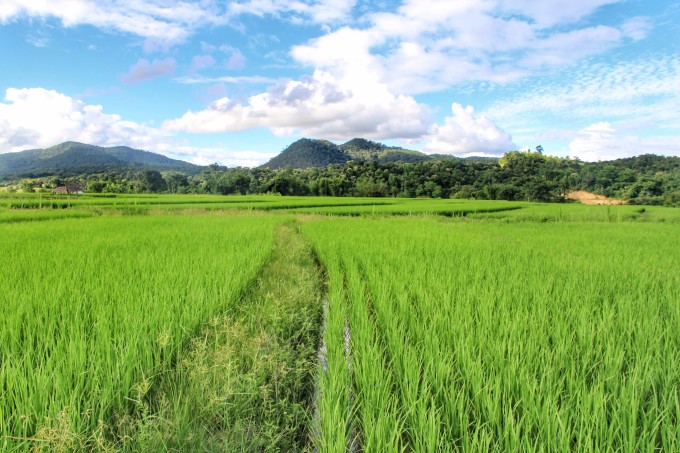 Pubai Art Resort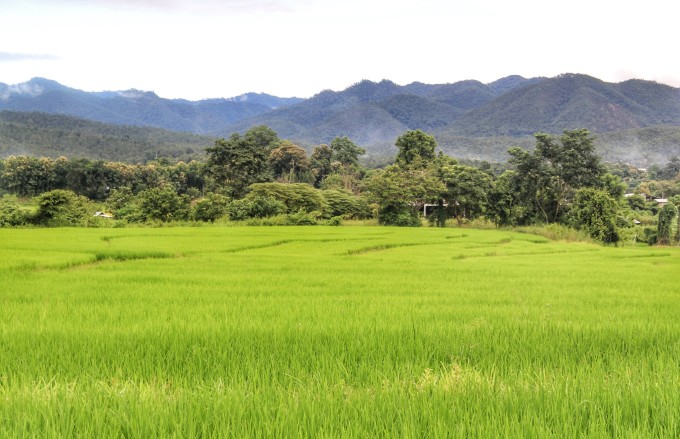 Pubai Art Resort
The rooms in the hotel are all single-family chalet villas. The luxurious villa we booked is 68 square meters, very spacious and has a big balcony.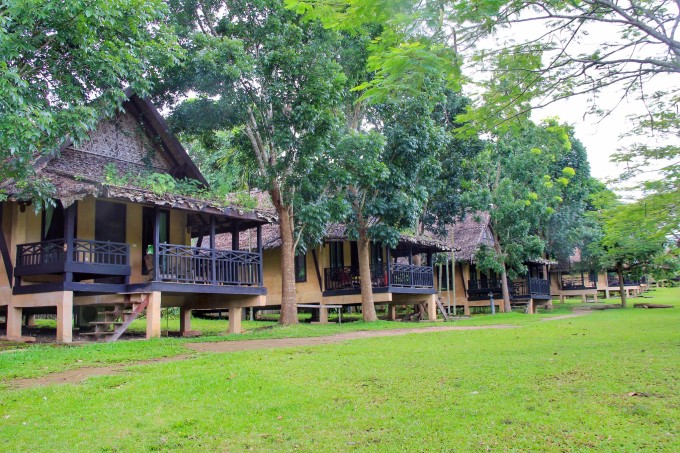 Pubai Art Resort
Our cabin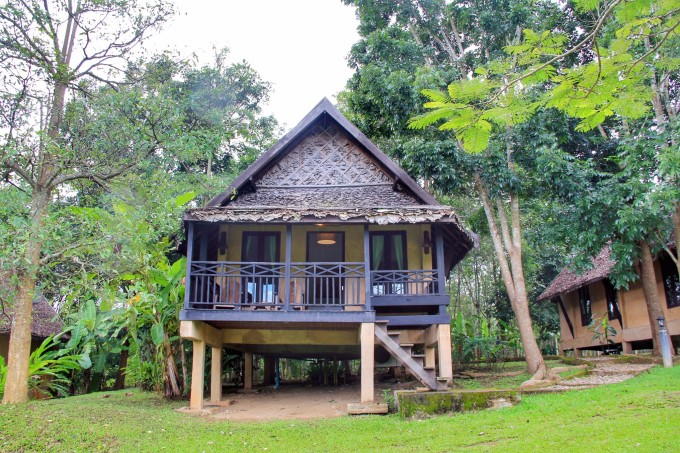 Pubai Art Resort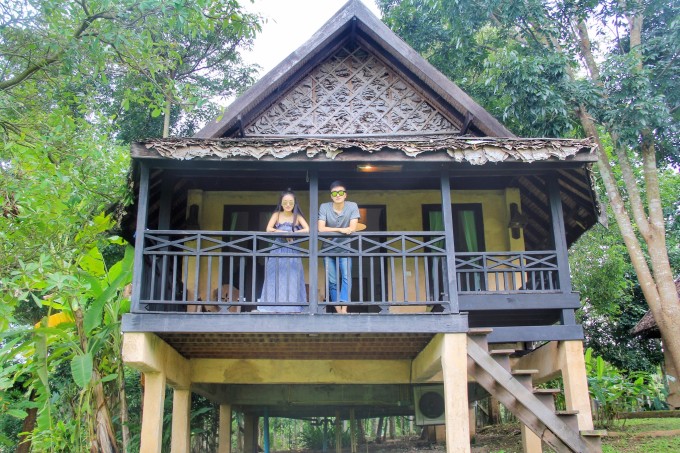 Pubai Art Resort
The room was clean and free of bugs, and the waiters took off their shoes to clean. The bathroom layout behind the bedroom is quite large, and there is a separate dressing room, but I forgot to take pictures. The only downside is that the lights in the house are relatively dim.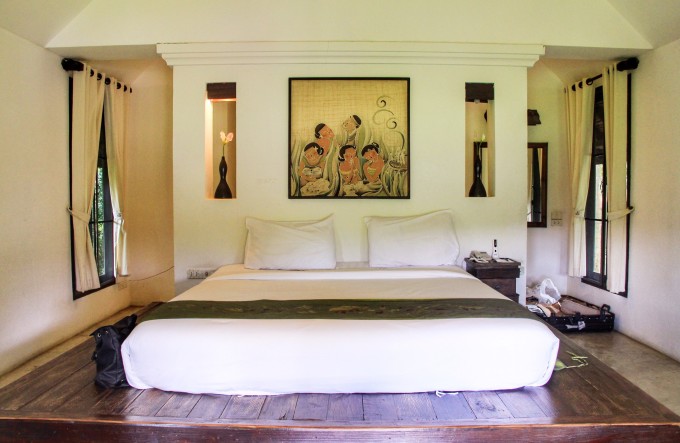 Pubai Art Resort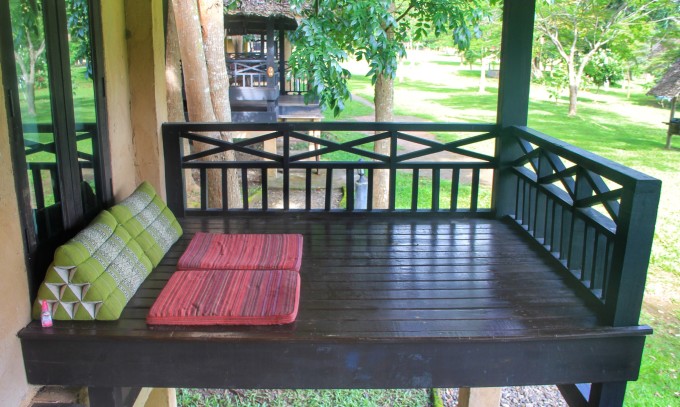 Pubai Art Resort
Pubai Art Resort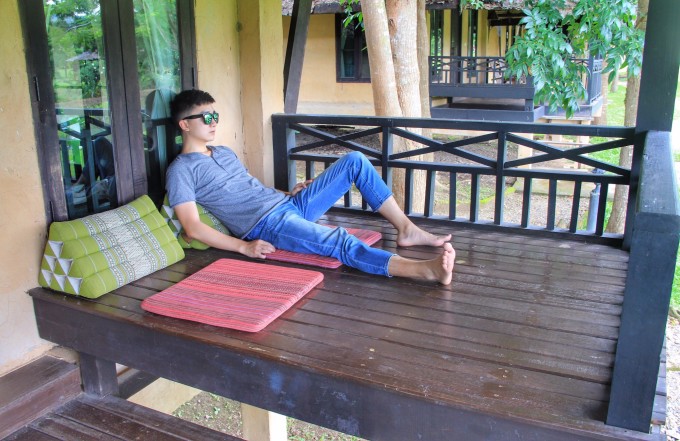 Pubai Art Resort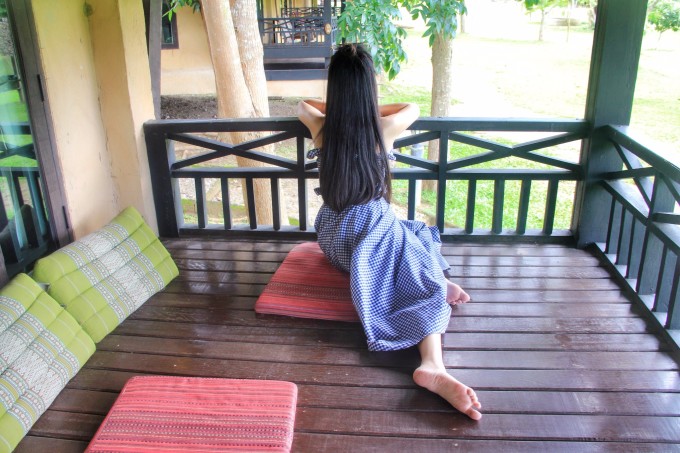 Pubai Art Resort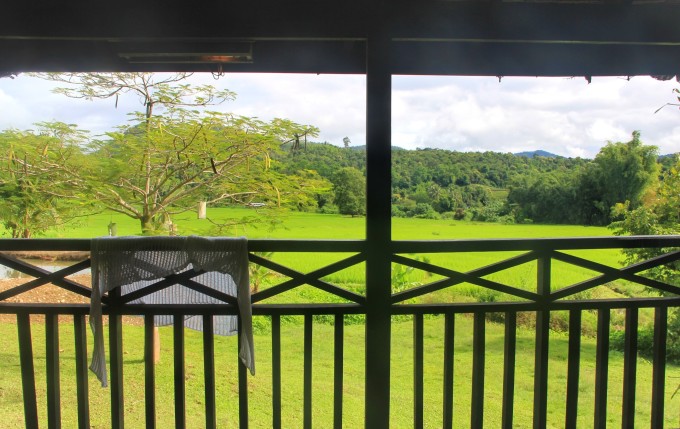 Pubai Art Resort
Every day, a farmer's uncle leads a horse to pass by our house, and four lovely geese foraging for food.
We stepped into the cement field wearing slippers and met a simple farmer uncle. Although he doesn't speak English, he kindly smiled and pointed me to the rain boots on his feet, and pointed to our slippers, smiled and waved to us, indicating that our shoes would be dirty. We also responded to him with a smile.
Pubai Art Resort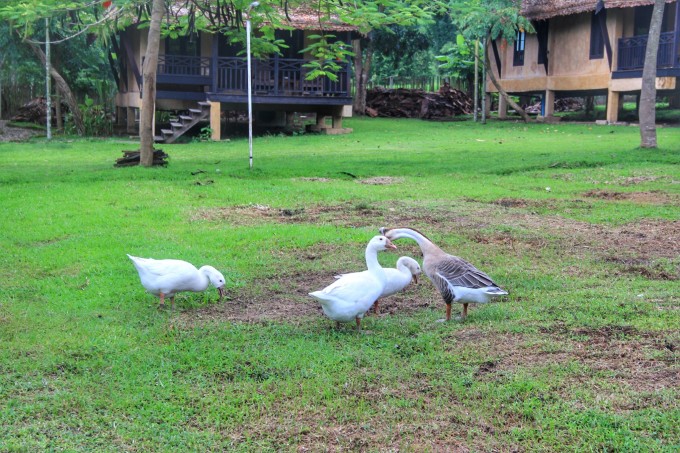 Pubai Art Resort
The biggest feature of the hotel is the infinity pool.
We have visited a lot of infinity pools on the island, and this is the first time we met in the fields, which is unique.
After checking in, we immediately went to the swimming pool. There was no one here, and the two of us could enjoy it.
The sky was gloomy, and it started to rain without warning, but Xiao D said that swimming in the rain was quite fun.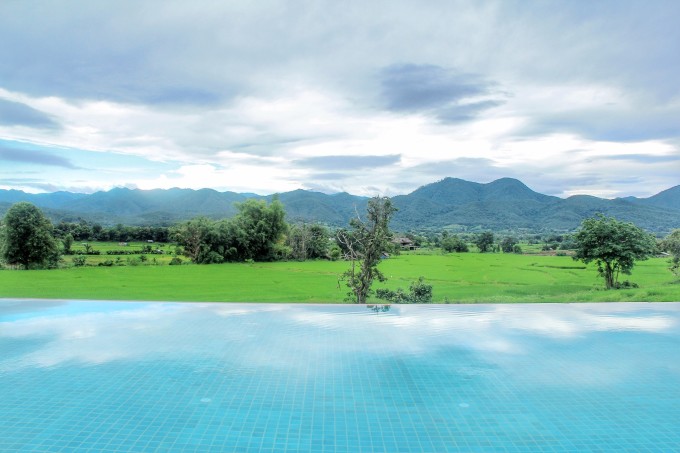 Pubai Art Resort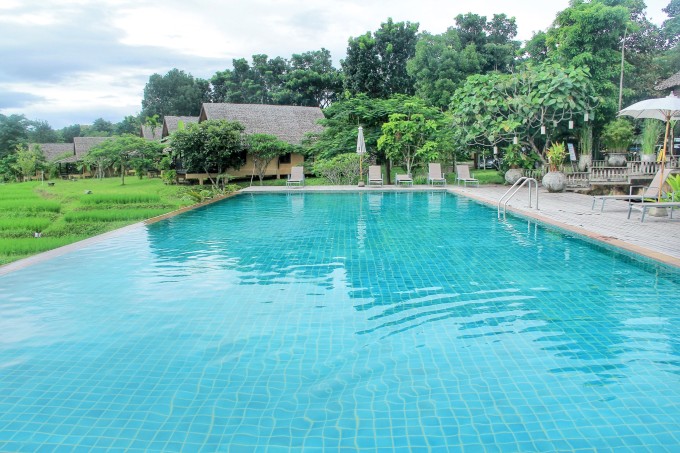 Pubai Art Resort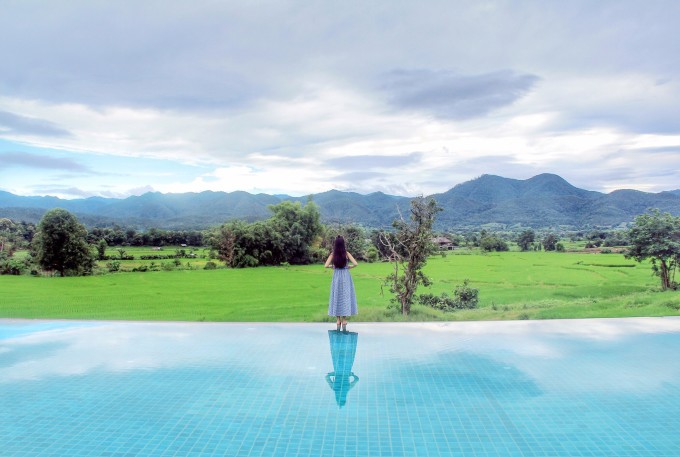 Pubai Art Resort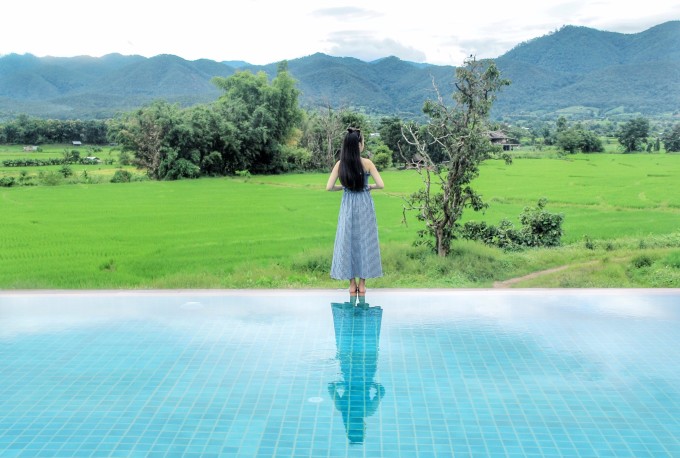 Pubai Art Resort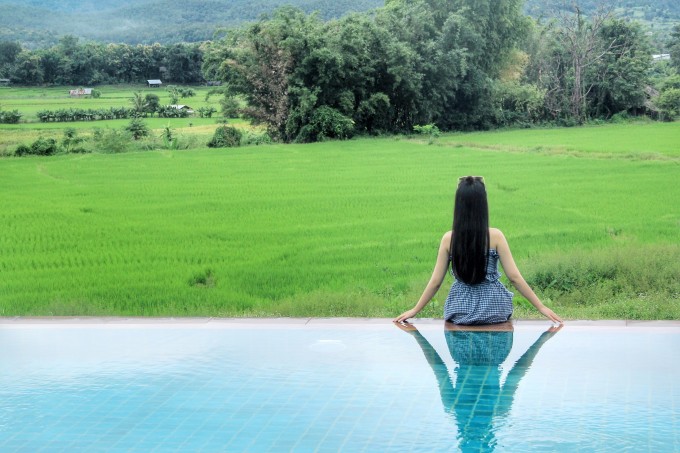 Pubai Art Resort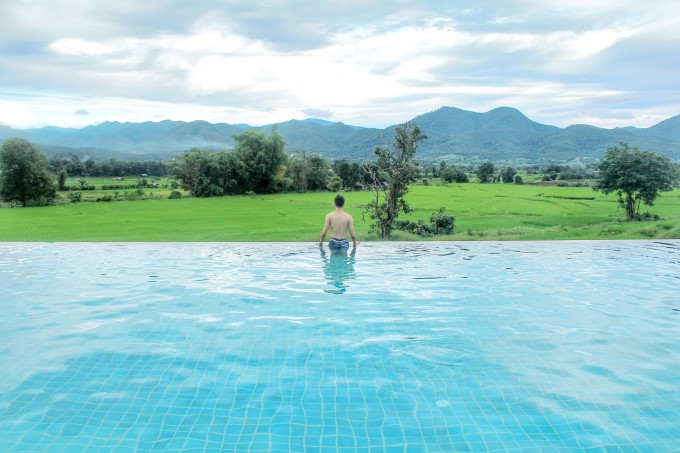 Pubai Art Resort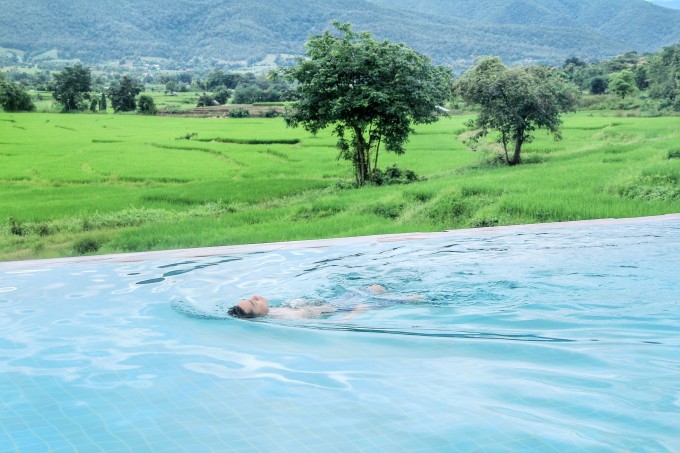 Pubai Art Resort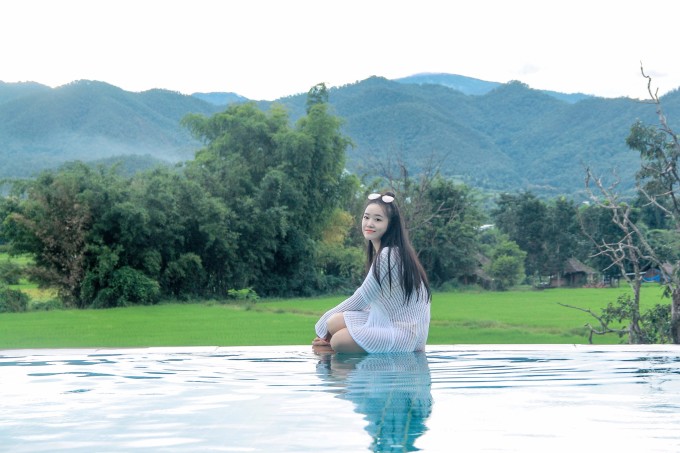 Pubai Art Resort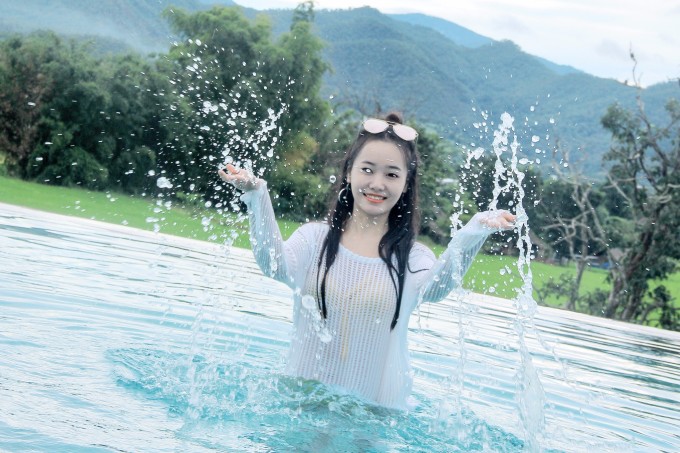 Pubai Art Resort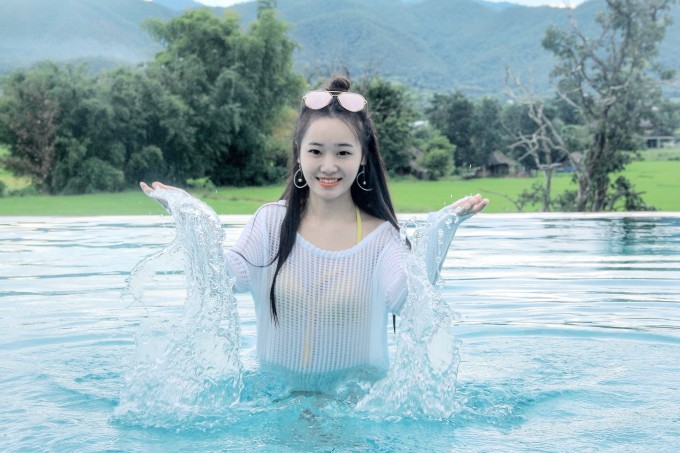 Pubai Art Resort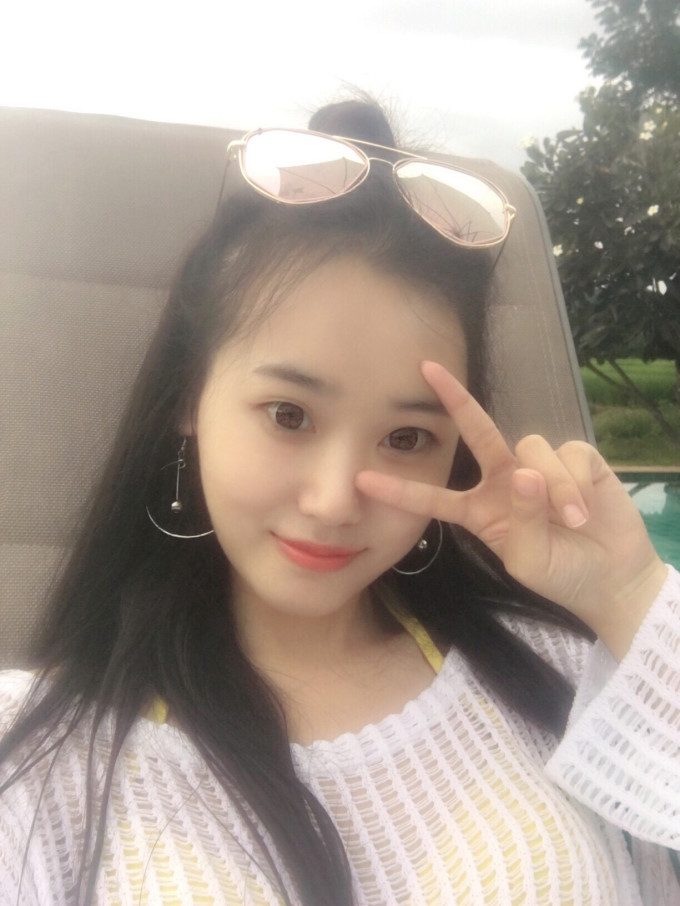 Pubai Art Resort
Since we only rented a motorcycle the next day, it was inconvenient to travel that night, so we had dinner in the hotel restaurant.
The hotel restaurant is only open until 8pm. We ordered garlic pork, Tom Yum Goong, fried rice, strawberry smoothie, a total of 665B. The dishes taste very good, and you can use UnionPay cards.
DAY5 Pai is smaller and fresher than Chiang Mai|Attractions check in & night market
The hotel's breakfast little variety, Biyoulanna hotel is also less, but can face infinity pool Wada wild meals, ease of mind.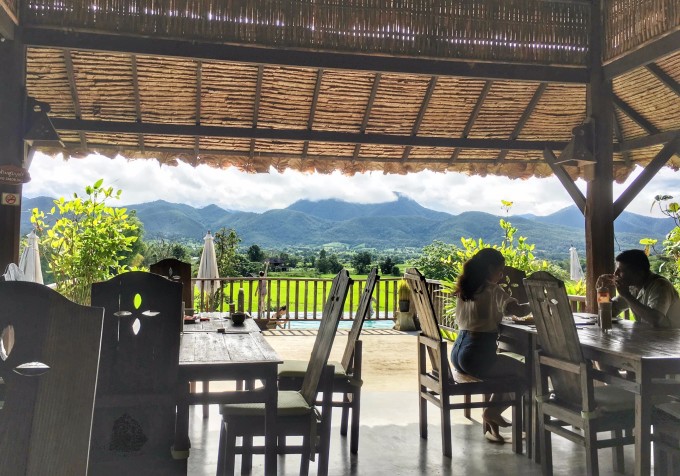 Pubai Art Resort
After the meal we picked up the motorcycle at the hotel, it turned out to be this blue again. In Chiang Mai and Pai have not we like to rent a motorcycle.
The hotel rents a car for 150B/day, no deposit is required, and the car is not full when it is picked up, and there is no need to top it up when returning the car. We ended up adding 50B of gas because the gas station said the minimum is 50B.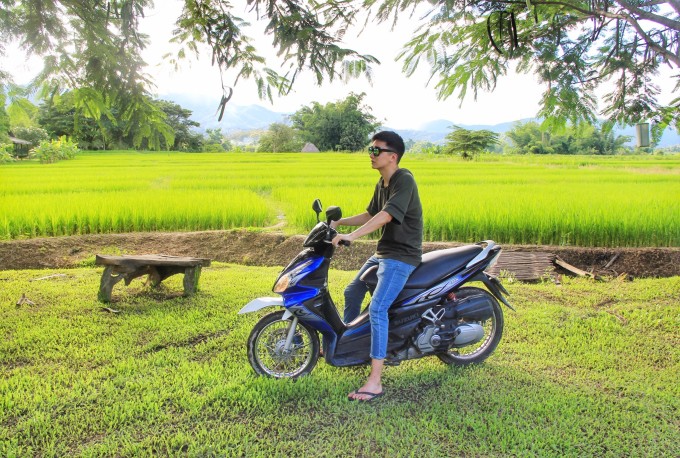 Pubai Art Resort
In Pai riding a motorcycle than in Chiang Mai rode the city more fun.
Mountain roads are Hotan wild, picturesque.
There were almost no cars along the way, and the traffic was unimpeded. Little D happily soared to 100 yards. Yellow cottage



Navigation along the way we came to Pai 's iconic attractions yellow cottage .
Thought that these places worth nothing, but the yellow hut scenery and nearby quite beautiful.
Pai attractions than Chiang Mai Smaller and fresher.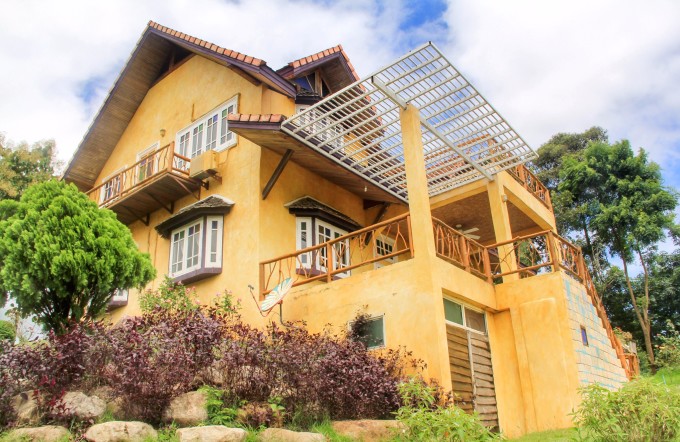 Yellow cottage
There is an endless stream of tour groups visiting by minibuses. If you want to take a picture without others, you can only wait for the opportunity.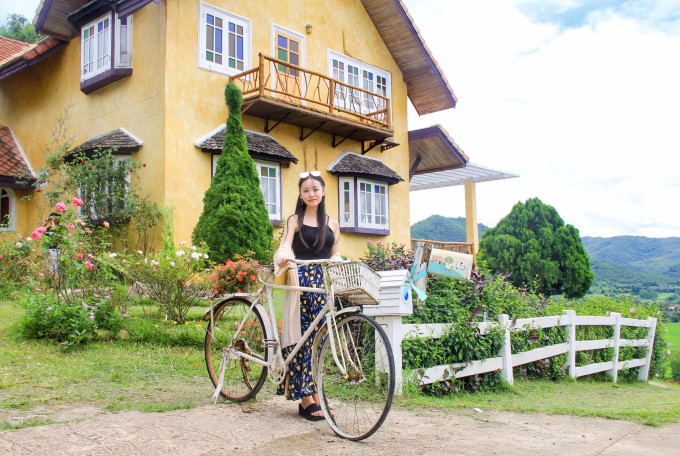 Yellow cottage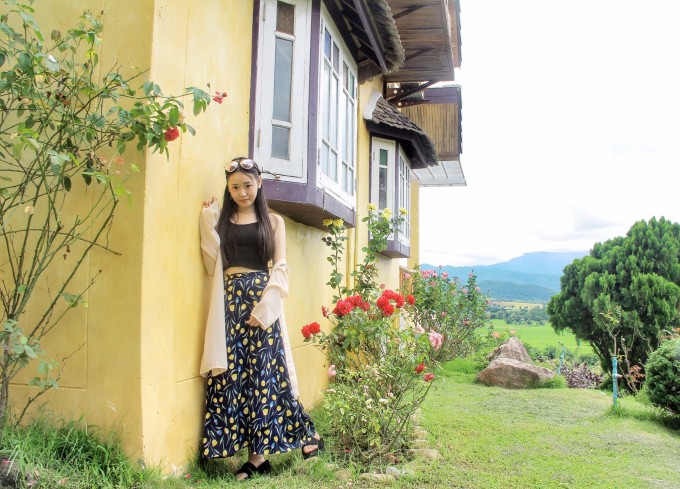 Yellow cottage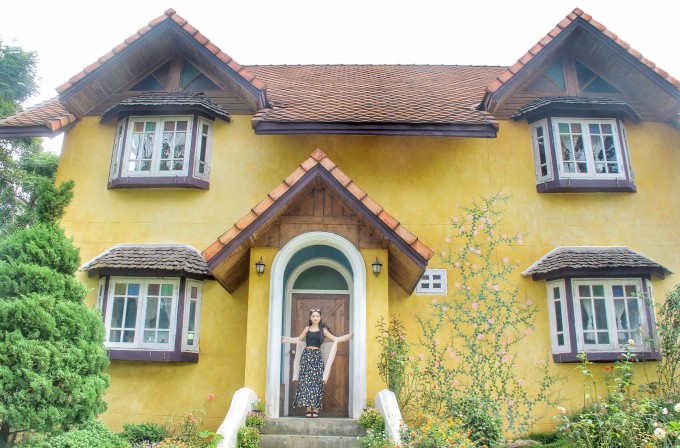 Yellow cottage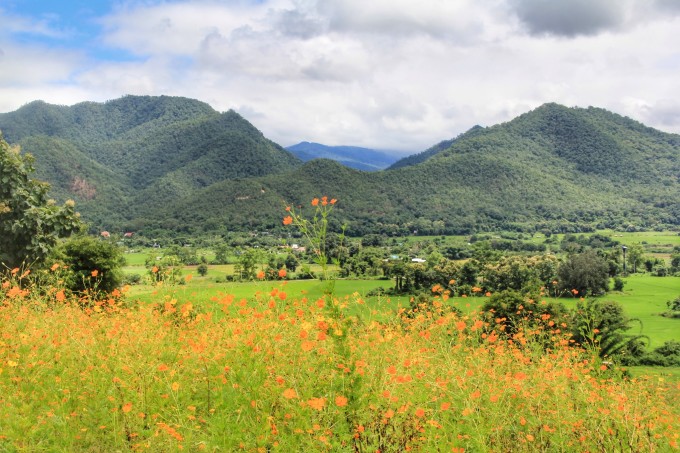 Yellow cottage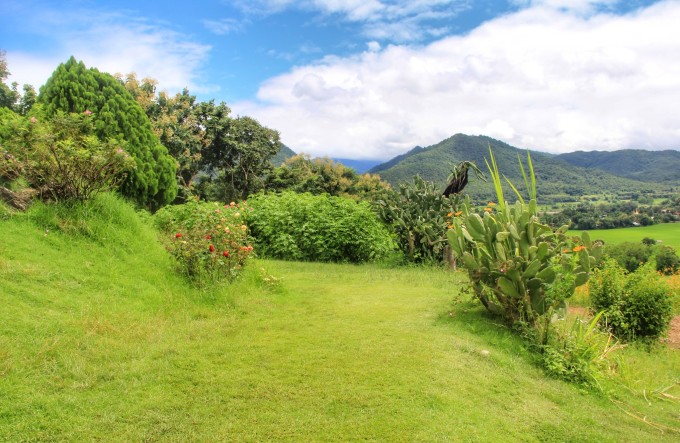 Yellow cottage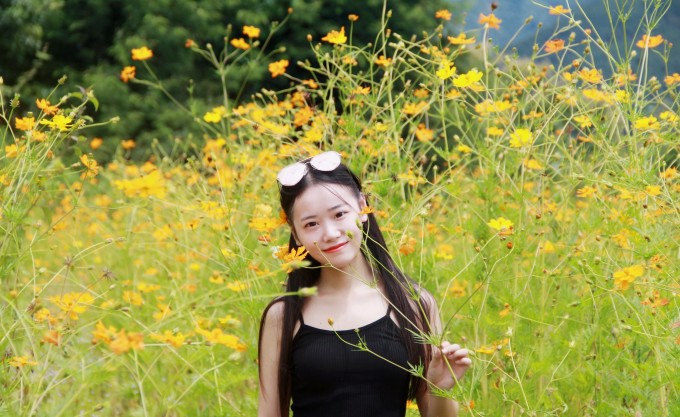 Yellow cottage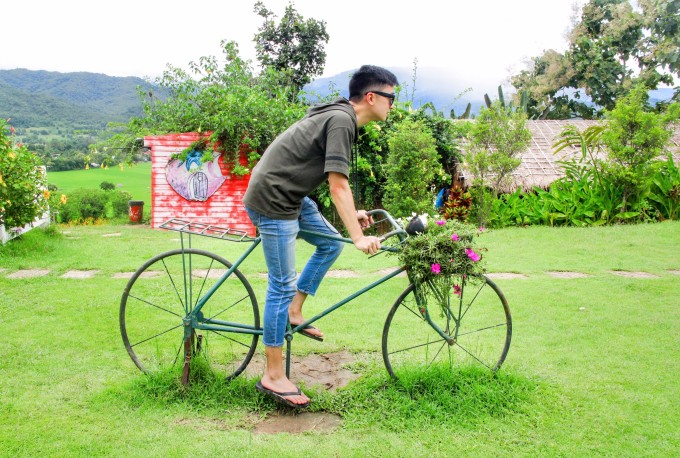 Yellow cottage

Love Cafe
yellow cottage next to love the cafe , the scenery here is also quite good.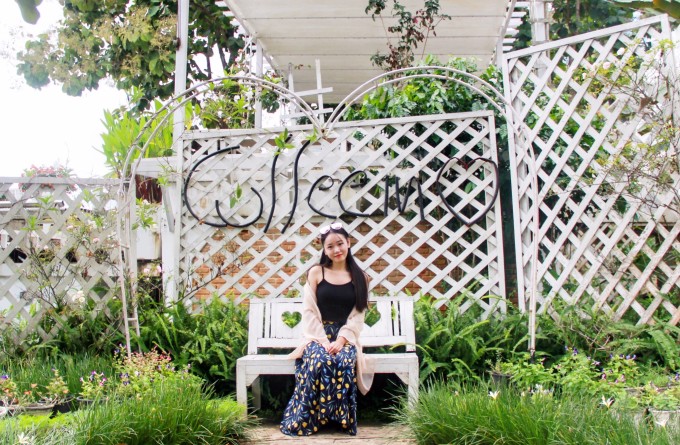 Love cafe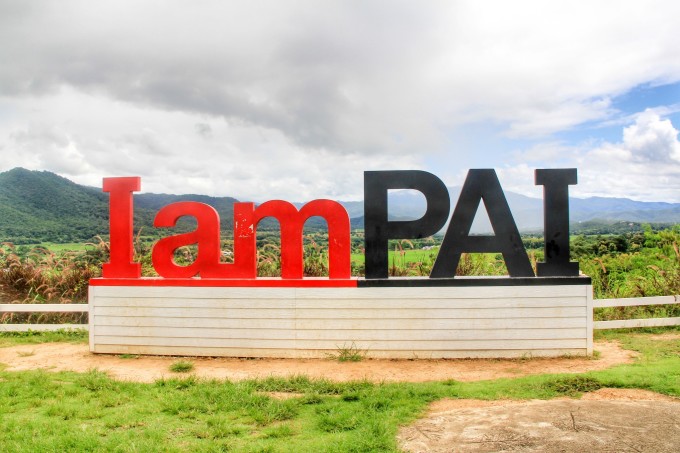 Love cafe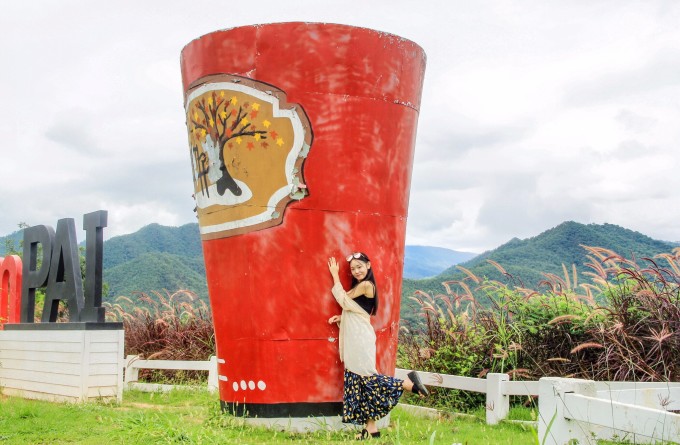 Love cafe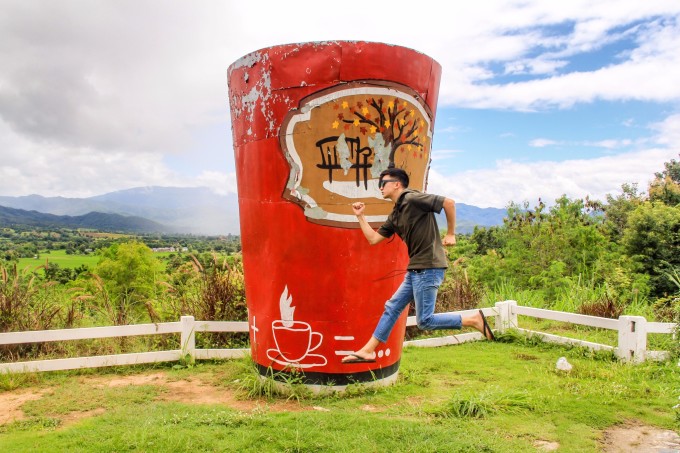 Love cafe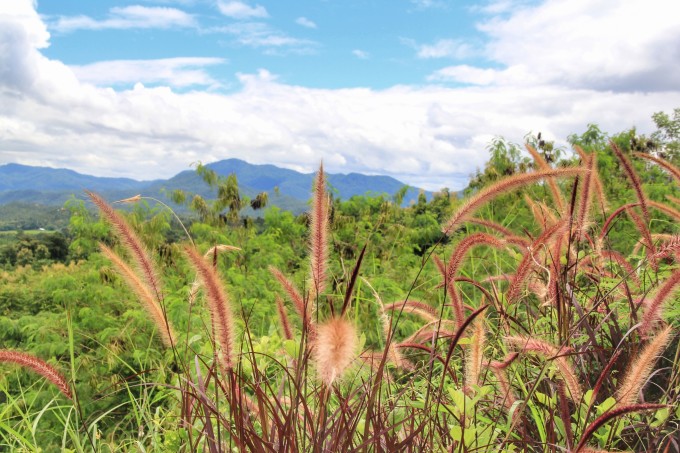 Love cafe

Strawberry Park
Strawberry Park from yellow hut a little far, there are many distinctive drinks.
We bought a glass of iced strawberry juice 35B. Strawberry juice is delicious, in addition to strawberry yogurt smoothies and strawberry muffins.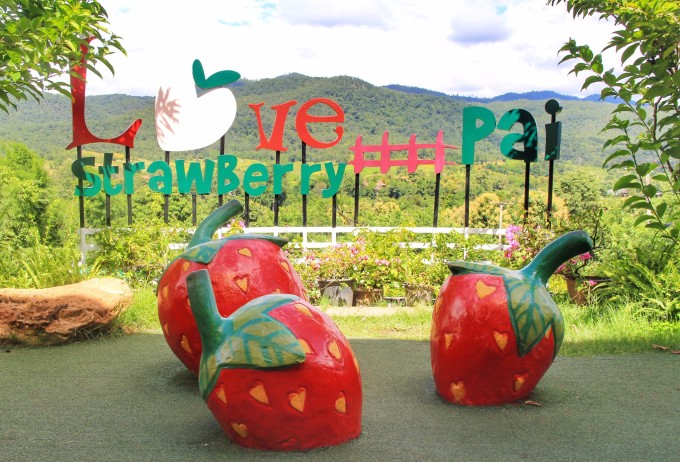 Strawberry farm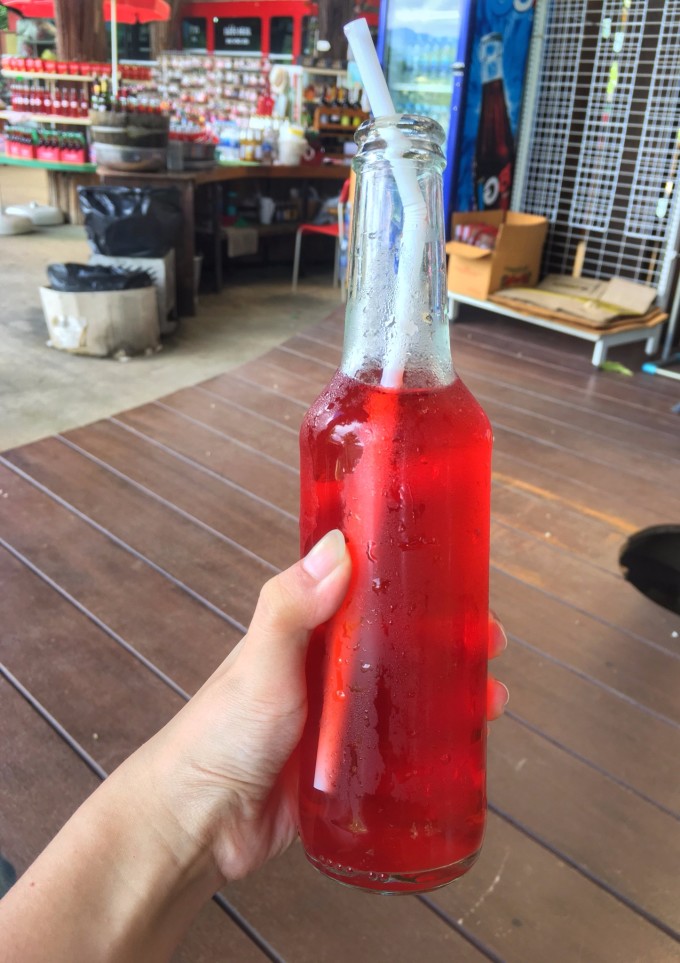 Strawberry farm

No.9@pai
lunch had to go Pai top-ranked Na kitchen, but no business at noon, followed by public comments continue to look, to see a similarly popular restaurant called No.9@pai , just a few steps near the kitchen Na road.
This family-style restaurant popular with Chinese people love. We ordered Tom Yum Goong seafood noodle soup, Phuket Seafood fried noodles, black pepper fried beef, cheese fries, Thai milk tea, a total of 655B. The price of Pai is really quite expensive, at night we ate at the night market noodles only 40B bowl. More recommended dish is Phuket noodles and cheese fries, very tasty.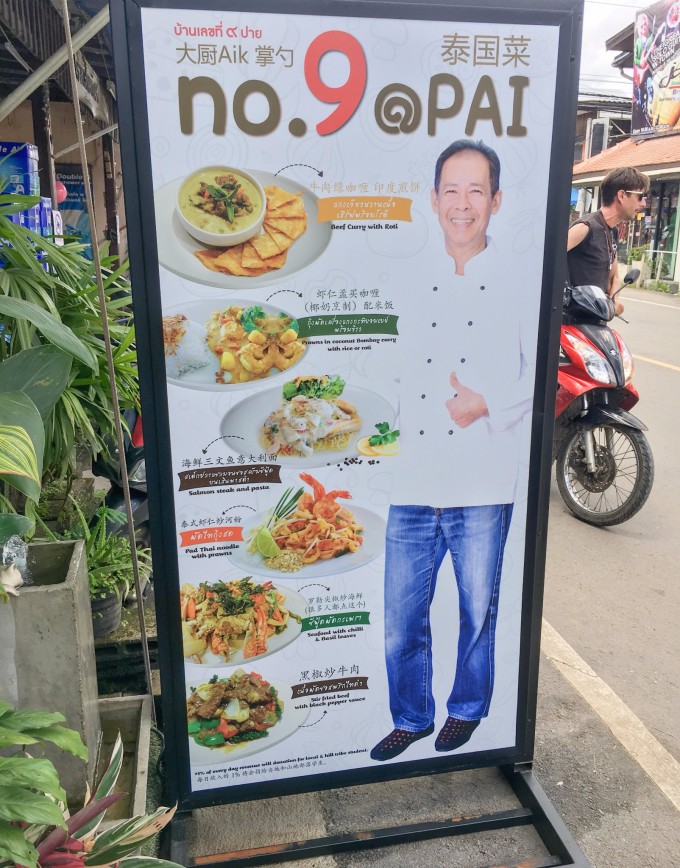 No.9@pai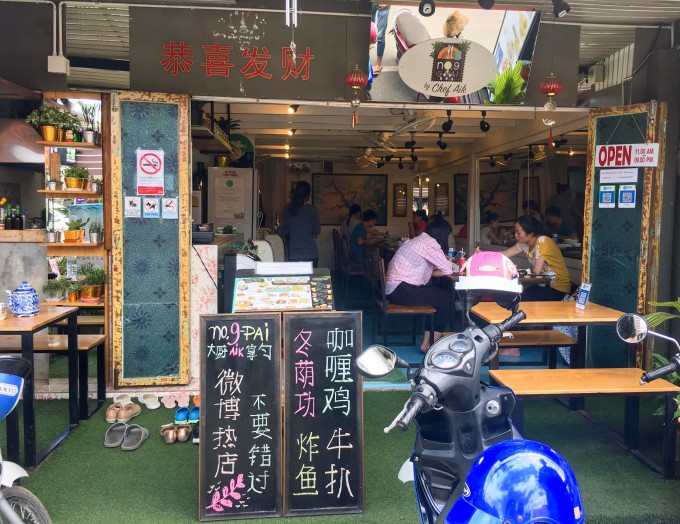 No.9@pai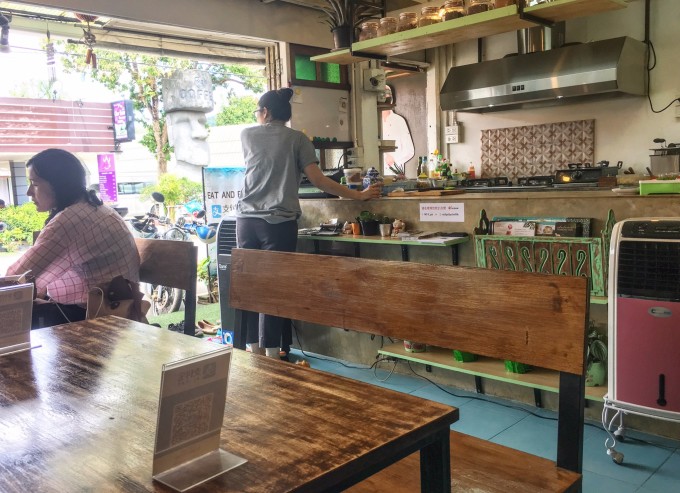 No.9@pai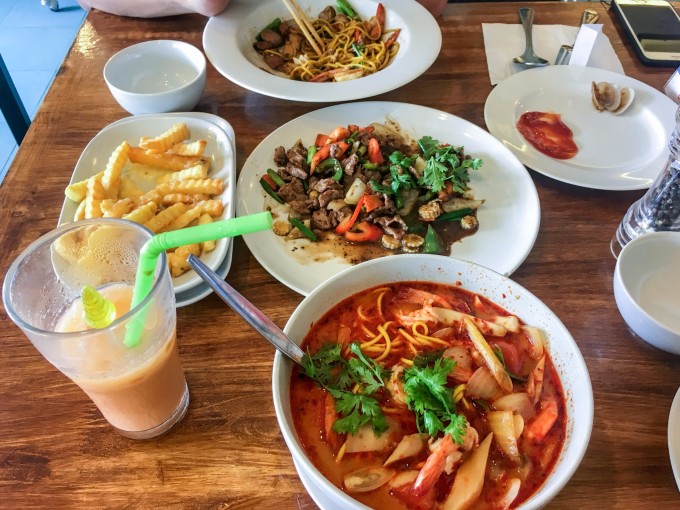 No.9@pai
Little D and I are not people who like to visit scenic
spots. We are more willing to go to hotels and eat food than visiting scenic spots.
So we Qizhemotuo back to the hotel, and so go at Pai night market to eat snacks.
There is a large stretch of rice fields at the entrance of the hotel lobby, which can be entered from the trail, and the photos are beautiful.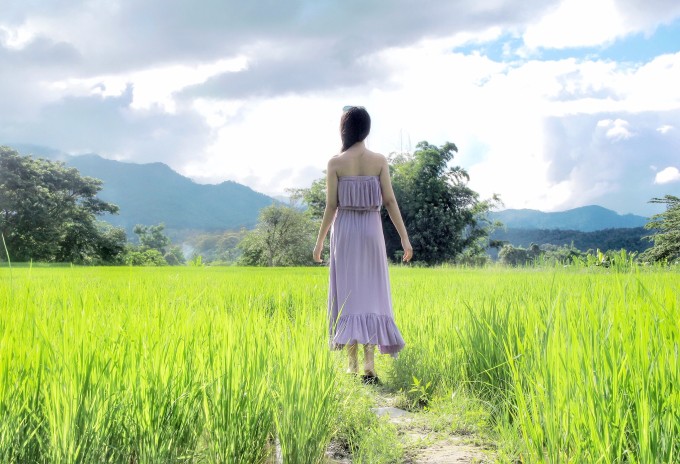 Pubai Art Resort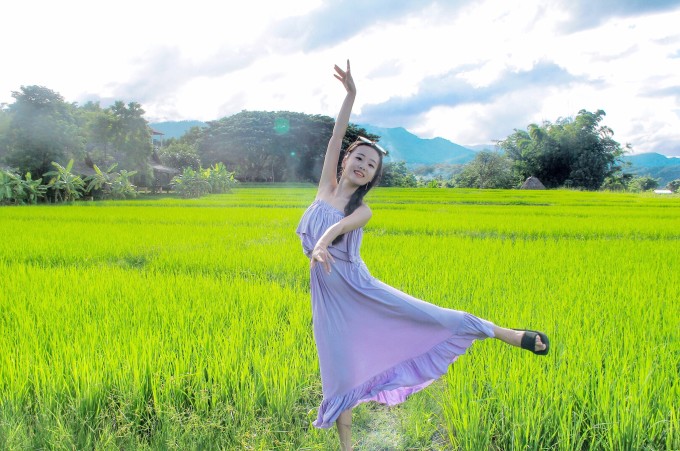 Pubai Art Resort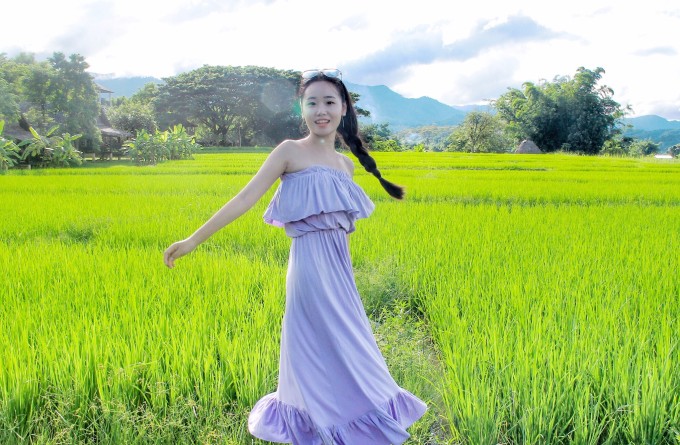 Pubai Art Resort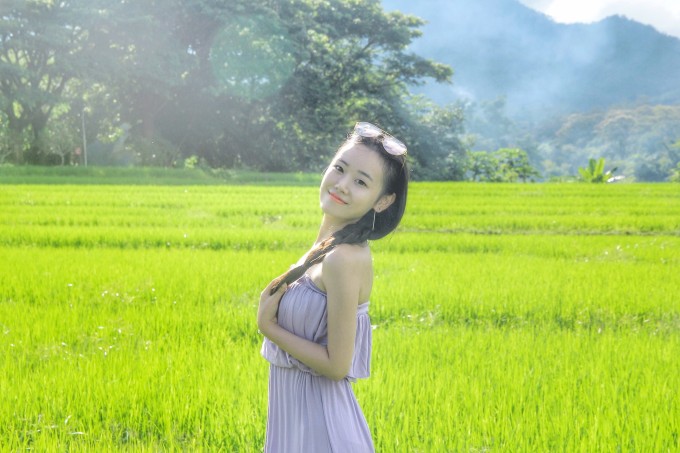 Pubai Art Resort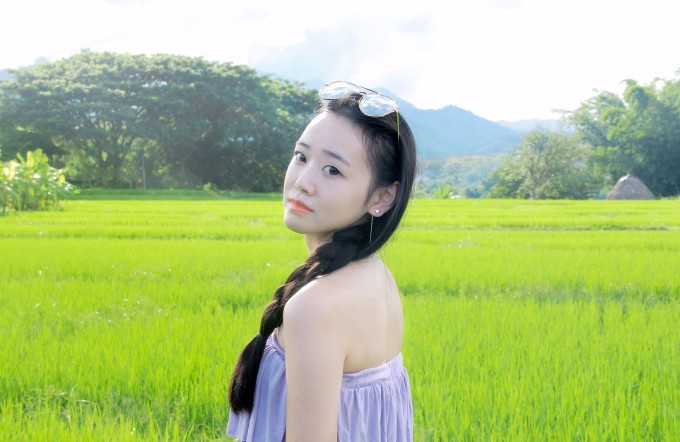 Pubai Art Resort

Pai Night
dinner we went to a motorcycle Pai night market.
Compared to the Chiang Mai Night Bazaar, Pai many small night market, people are a lot less.
Going to the night market at night in a small town surrounded by fields and mountains, this kind of comfortable feeling is only known to us and cannot be described.
In the night market, selling cold noodles encountered an ethnic Chinese, they are Yunnan people, is already in Thailand 's fourth generation.
Here, I ate the long-lost Sichuan spicy cold noodles and almost cried excitedly.
No photos of the stall were taken, but they were very conspicuous in their black turbans.
We eat and stroll all the way to late to go back, in Thailand last night, and my heart slightly sad.
DAY6 A long-lost reunion leaving | Will enter Thailand three times
12:00, the back room of the hotel, car to Pai center for lunch.
For the last meal, we didn't go to the Internet celebrity restaurant, but randomly found a local restaurant to eat. The taste was also very good.
I only ate 120B for this meal. Facts have proved that the consumption in Thailand is actually very low without entering the Internet celebrity restaurant . Thai tea raw materials due to the Thai likes to drink tea, so we decided to Pai



Look for the raw materials in the town.
In a small shop, we took the milk tea we ordered in the restaurant and asked the owner if they had the ingredients, and we found it.
We bought more than 20 bags of milk tea powder and boiled them with condensed milk and sugar when we returned home. Personally, I prefer green milk tea.
The figure on the left of the coffee I had in Thailand bought, and later also bought the mall in the country, Pai sold in 85B, it can be said to cheaper no friends.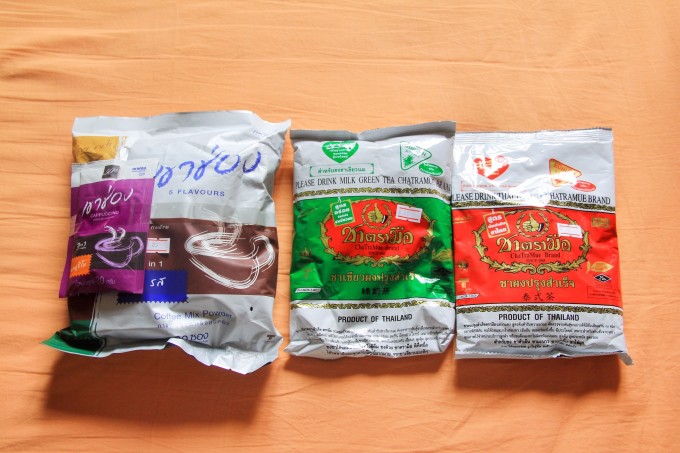 In case of pit double bar car
purchase is completed, just back to the station, it is three hours of mountain road back to Chiang Mai .
The trip from start to finish I have to Chiang Mai and Pai people a good impression, results when we finally going to be a pit.
Back to At Chiang Mai station, Shuangtiao and tuk-tuk are soliciting passengers, and the driver told me to arrive at 150B at the airport. I repeatedly confirmed whether two persons 150B arrived at the airport, and the driver answered "YES". After we agreed, we changed a driver to take us off, and communicated something in Thai with the person who offered us.
Sure enough, when I arrived at the airport, the driver said 250B to me. I exploded at once, and he said 150B to the person just now. The driver's attitude was also very firm. Xiao D was afraid of missing the plane, so he gave 250B to it. He said that if he didn't catch the plane, he could force him until tomorrow.
We entered the airport with a little emotion, but in a blink of an eye we forgot the unhappiness.
No aircraft took off, I looked out the window of the small D said: "The next time we come to Thailand ! It '
." Possible, "
" How long? "
" Any time. "
In mid-September in Chiang Mai temperature is very comfortable.
Thought it would be very drying, we bought a sunscreen 711 in Chiang Mai was once useless.
September comes in Chiang Mai during the rainy season, will it rained every day, and certainly more than a. We encountered 6 rains in our most day.
Chiang Mai The rain is not showers and will not stop immediately. Both of us are no longer pretending when we are away. We often buy a raincoat and rush into the rain.
In Chiang Mai , raincoat is very important.
Compared Chiang Mai , Pai to heat a lot.
In Pai We have only encountered a light rain, very tan when it is out of the sun, it will make people's skin dark in minutes. It was very cool after the sun went down, and we almost never turned on the air conditioner.
In Pai , sunscreen is very important.
About air tickets and hotels
To save time, we chose Chengdu direct flights to Chiang Mai route, but the most common is the Executive Secretary flight Sichuan Airlines and China Eastern Airlines. On the date of our trip, the price of buying a direct flight ticket is more than 3000, but if you buy a package ticket from a travel agency, it will be much cheaper. So, we bought a package ticket of Sichuan Airlines on Mafengwo, and the price after using the coupon was 1674.
This line a total of five nights in Chiang Mai We stayed for three nights You Lanna Boutique Hotel Junior Suite 193 / night; Pai stayed two nights Cape worship Art Resort luxury villa 249 / night.
I can provide you with a knack for booking a hotel. If you are interested in a hotel on AGODA, you can find an agent to help you book at TB, usually they can get a 10% discount. I also went to Saipan before booking online, saving hundreds, the Thailand also online booking, and can offer a little bit.
From the beginning of 2017 Spring Festival Thailand to China visa-free, until before September. In fact, visa exemption only exempts more than 200 visa fees, but you still need to apply for a visa, which can be the most convenient in TB. We have caught up with the last wave of visa exemption. For visas issued in TB, you only need to send a 2-inch white background photo and passport, and the visa will be issued within 6 working days. The price is 14.8 yuan. The cost of the visa on arrival is now 2000B, but many people queue up for the visa on arrival, which delays the customs clearance time and the price is expensive. The customs will also randomly check the cash of 4000 yuan per person, so it is not recommended to apply for the visa on arrival.
I want to focus on the exchange of Thai baht, because we have suffered a lot from this.
Before departure to see friends, said the Thai lower local currency, Chinese high-bank exchange rate, it is recommended in China for a good bank.
Finally, I went to China On the day the bank exchanged money, the international exchange rate was 5.06, and the bank only gave me 4.89, which can be said to be very low.
To Chiang Mai , it is filled with cash, and exchange rates are 5 or more. So do not in China Yinhang change money, go to a local exchange of the most cost-effective. Later, we used Alipay and bank cards for shopping, and the exchange rate was around 5.
In addition, you must change more Thai baht, don't think about swiping your card. There are really few restaurants in
Chiang Mai where you can swipe your card, not even large-scale internet celebrity restaurants.
When we ate at the Dash restaurant, we didn't have enough cash, because the motorcycle weighed 3000B and had to be refunded the next day. Alipay and credit cards are not allowed in the restaurant, so we went to the ATM next to us to get cash. All ATMs in Thailand charge a service fee of 150B for each withdrawal. We took it twice, plus the handling fee charged by the domestic bank, we took 200 yuan, and gave us 280 yuan handling fee.
In Pai , there are no restaurants where you can use your card or Alipay, except for hotels. We bought milk tea and coffee, and had to withdraw money again. The 150B fee gave us experience, so we decided to exchange RMB directly for the money. As a result, we went to several exchange points, and the highest exchange rate was only 4.78, so we were pitted with tears.
Boils down to this: we must in Chiang Mai in exchange for a cash point! ! !
The most stable and best mobile phone card in Thailand is the dtac happy card.
We bought two in TB before departure, 2.5G 4G data + unlimited 2G data + 100B call is only 30 yuan, you can also upgrade to 5G 4G data for free, but we haven't used up 2.5G in 6 days.
The signal of this card is really good, except that there is no signal when the car is climbing the mountain road, almost all other places are 4G, and the network speed is also very fast.