The meaning of travel, you and me, experience local life,
bring a camera and a tripod, and freeze beautiful moments at will.
2017.11 Chiang Mai - Pai County It
took a year to remember to update the Mafengwo, in fact, it was released
on the public account early in the morning ~ the latest daily update of food tourism can follow the public account [DailyIn]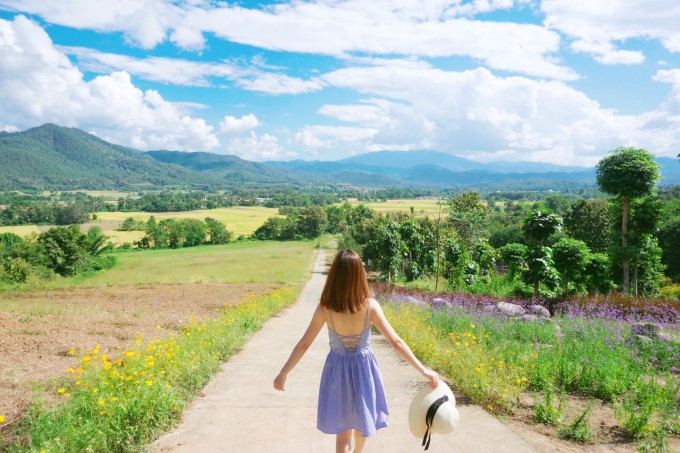 Self-guided tour for 8 days, the time is very generous and free, travel, it is to enjoy, follow my text and photos to start a fresh and artistic tour of Thailand.



China Southern Airlines is the first choice, and Guangzhou is convenient for direct flights. Some would say, "Why do not Macao or Hong Kong fly?" Indeed, it may be a little cheaper, but most do not include baggage fees, this coupled with the Guangzhou - Macao / Hong Kong transport costs, in fact, almost the most important! Time cost~~ Try to choose a punctual flight, I don't feel so tired haha.
Guangzhou - Chiang Mai 3968RMB / 2 people



Day 1 Guangzhou - Chiang Mai
Day 2 Thapae Gate-Nimman Road
Day 3 Ssangyong Temple- Chiang Mai University-Warorot Market
Day 4 Glider- Pai
Day 5 Pai County Tour
Day 6 Pai County - Chiang Mai
Day 7 Free walk + shopping
Day 8 Chiang Mai - Guangzhou



1. B&B reservations: Agoda, airbnb , Mafengwo , deliberately divided the 3 online reservations, no reason haha.
2. Cash exchange: Because the exchange fee at the bank is too high, so I didn't exchange it directly. That's how headstrong. After getting off the plane and then withdrawing money at the ATM, I took about 2000B first, and the handling fee was 150B. The exchange rate was similar to that on the Internet. You can also take the cash directly to the exchange shop to exchange it. WeChat/Alipay can be used in some stores, but some are not available, so cash is still required.
3. Pick-up: For convenience, the pick-up service was booked online in advance, and the driver sent it to the hotel. The hotel is outside the ancient city, 58RMB/2 people.
4. Visa: It is convenient to prepare visas in advance. Ctrip signing on behalf of Thailand, 251 yuan per person free shipping. Travel insurance is purchased at Alipay 2 days before departure. The phone card is only 30RMB, which is cheaper than the local purchase!
5. Information: It is necessary to talk about it, but also prepare a copy of the passport, and print the ticket order and accommodation order in advance.
6. Spare: I have a habit in my country, that is, I will bring a converter and a plug-in board, this time is no exception, but it is useless, if it is not too troublesome, with a sense of security.
7. Language: English and Thai are the main languages, and some people can speak Chinese. It's good to occasionally strike up a conversation with foreigners~
Guangzhou - Chiang Mai
took off at 4:45pm, 2h30m flight time, and got off the plane at 6:50pm local time. ( Thailand than China slow down after one hour) atm teller waiting for pick-up, starting dinner bed and breakfast - street shops resolved, it really is a bargain! Must go place!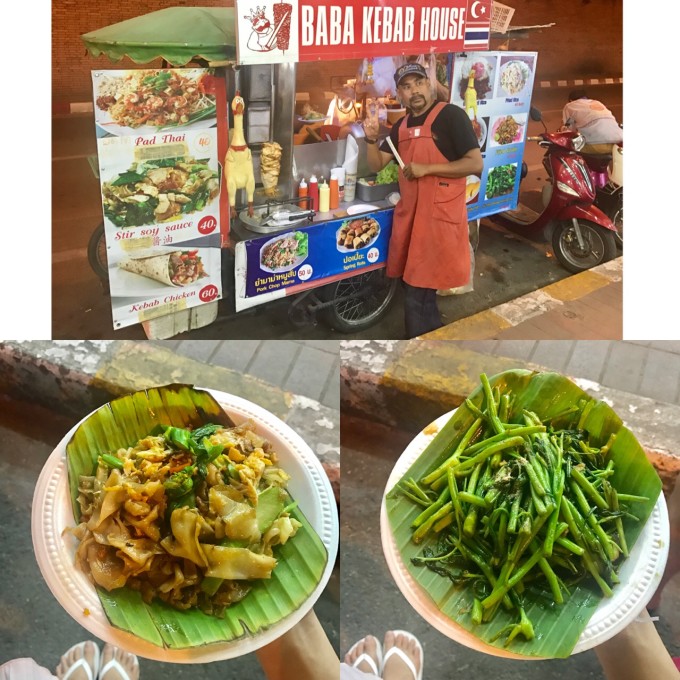 Day 2 Here, enjoy the slow life
Woke up early in the morning and found beauty~
Have breakfast, go out for a stroll~ Changmoi House Little Village
Address: 37 Changmoi Kao Rd. A.Muang
Homestay has a small and fresh style, great location, very close to Thapae Gate, and the staff are all Very nice~ Booked a superior double villa with terrace, about 315RMB/night with breakfast.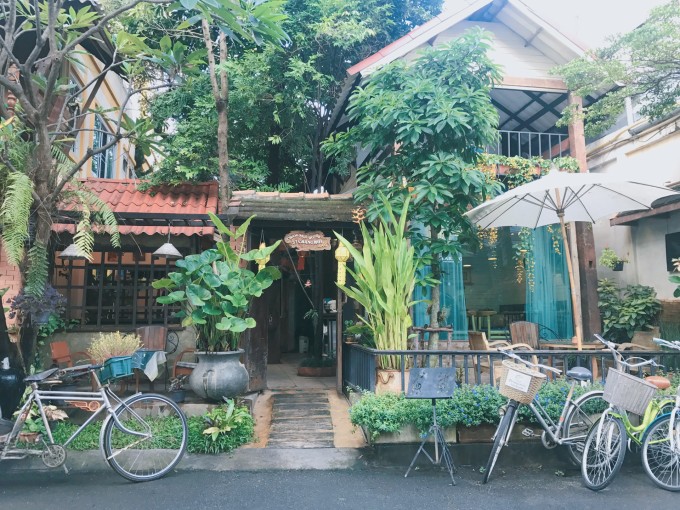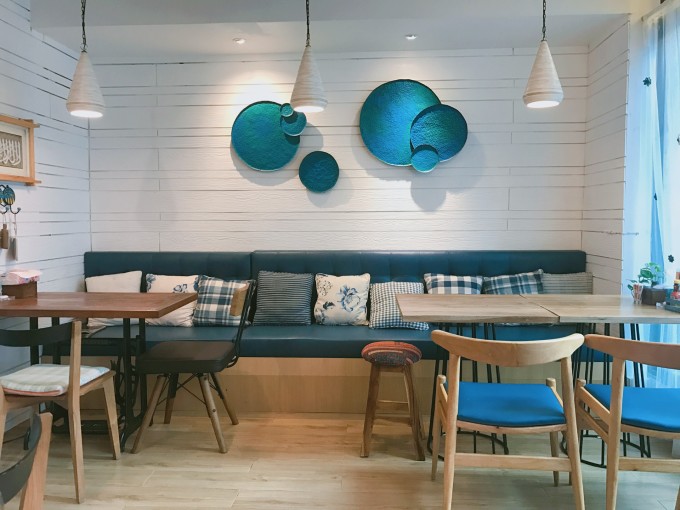 It takes only 5 minutes to walk from the homestay to Thapae Gate. In the morning, many people are here to feed the pigeons and take pictures. Okay, you go to feed (zhuang) pigeons (bi).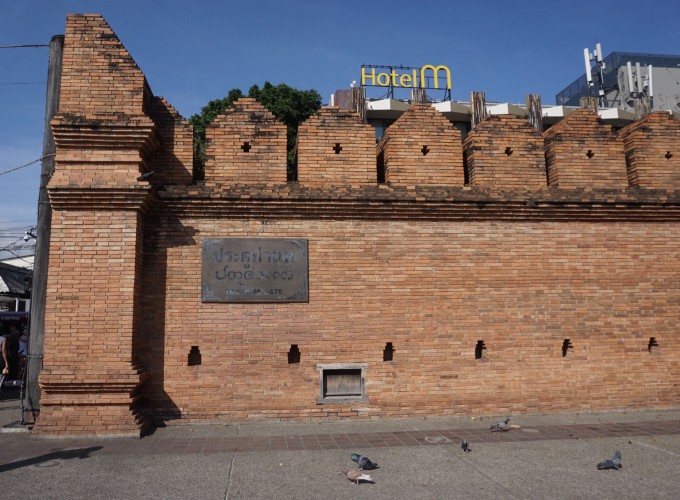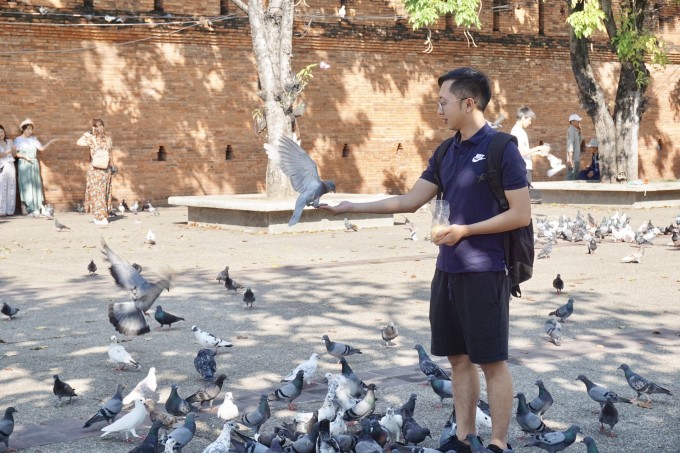 Take a double car to Ningman Road, 30B/person (usually 30B/person not too far away, if there are more people together, you can bargain, such as 100B/4 people).
Nimmanhaemin Road (Nimmanhaemin Road): A literary street full of eating, drinking and fun, but not at all crowded and noisy. The shops on both sides of the street have a strong sense of design, which makes you have the urge to keep pressing the shutter to capture the beauty. The shape of this road resembles a "king" character. There are many small Soi (Thai, translated as alleys) on both sides of the main road. These alleys are the real highlights. At the intersection of each alley, there are signs marking the shops in this alley, including small handicraft shops, exquisite cafes, nightclubs, and restaurants. The most popular ones are Lane 1, Lane 9, Lane 11, and Lane 17, with many designers. Small shop.
As soon as I got off the car, I saw the iberry logo. It was still early and there were not many people. I took pictures and kept walking.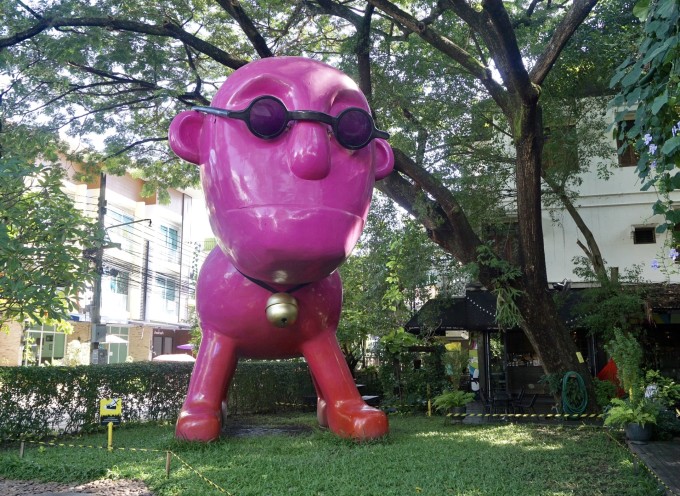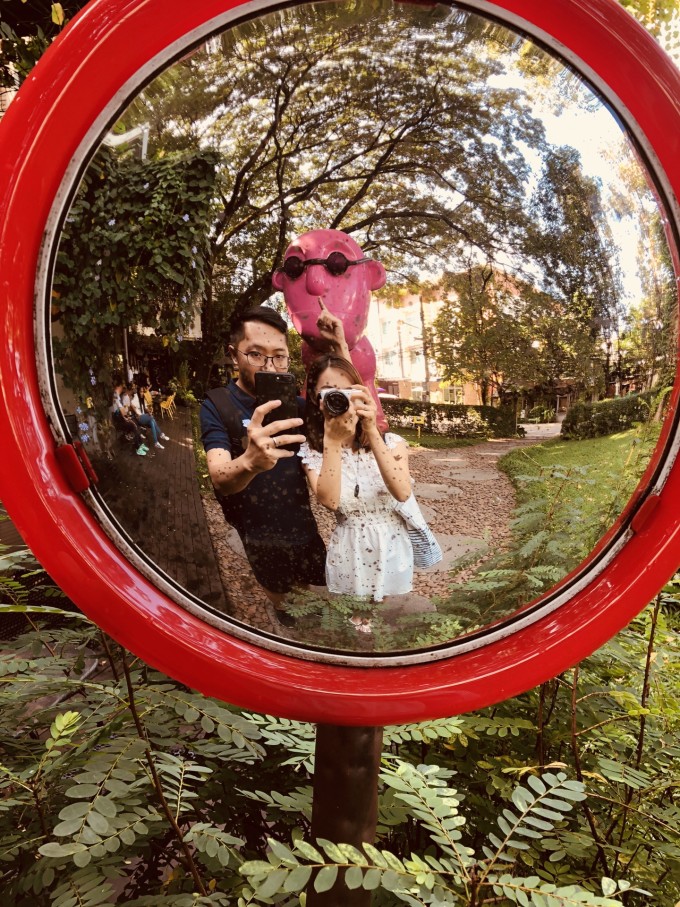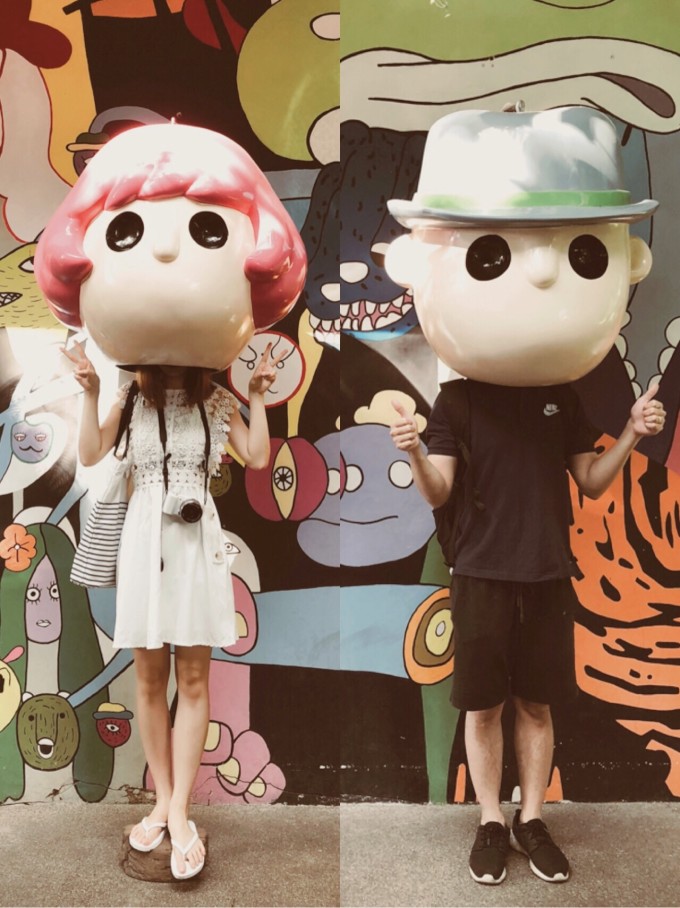 Wherever I go to take pictures, the gallery seescape store feels very photogenic. Taking advantage of the fact that there are not many people around, I set up a tripod and started taking selfies~ Countdown 10s, press the shutter, and immediately ran into the mirror.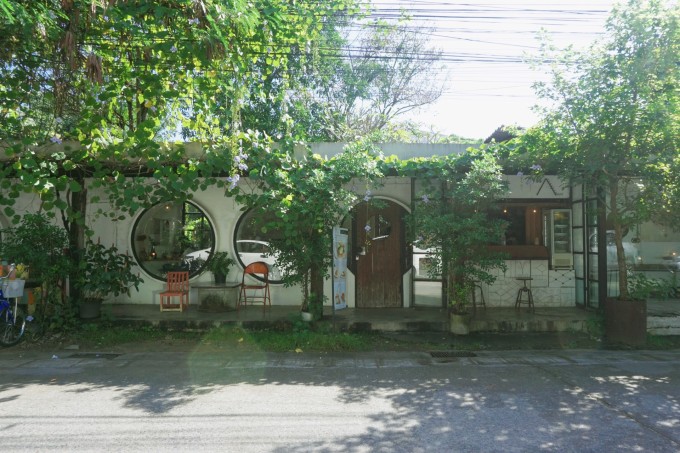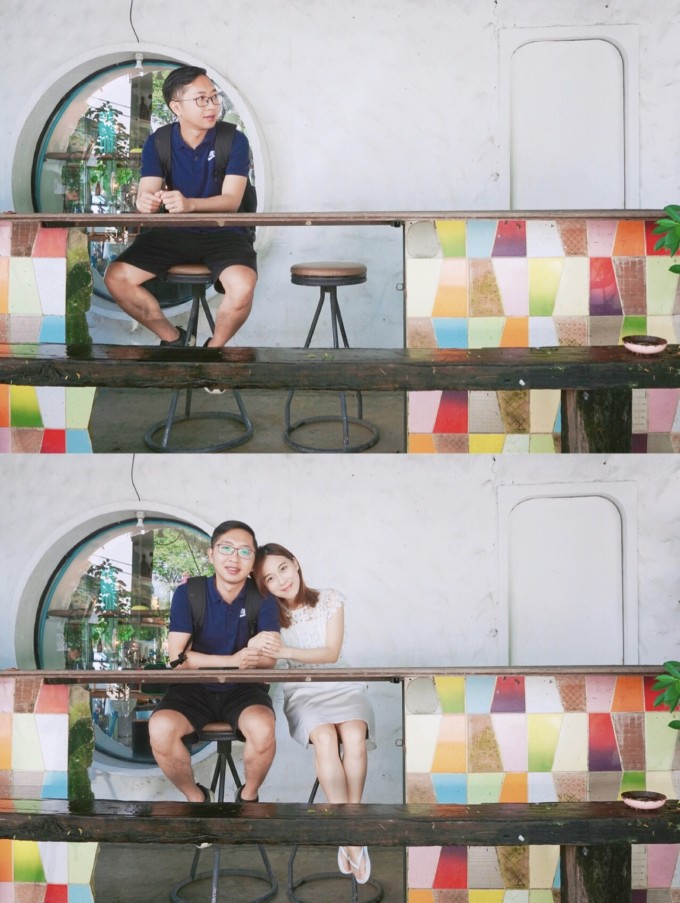 Here, walk around, eat, and live slowly. COCO NUT's rabbit ice cream is very cute~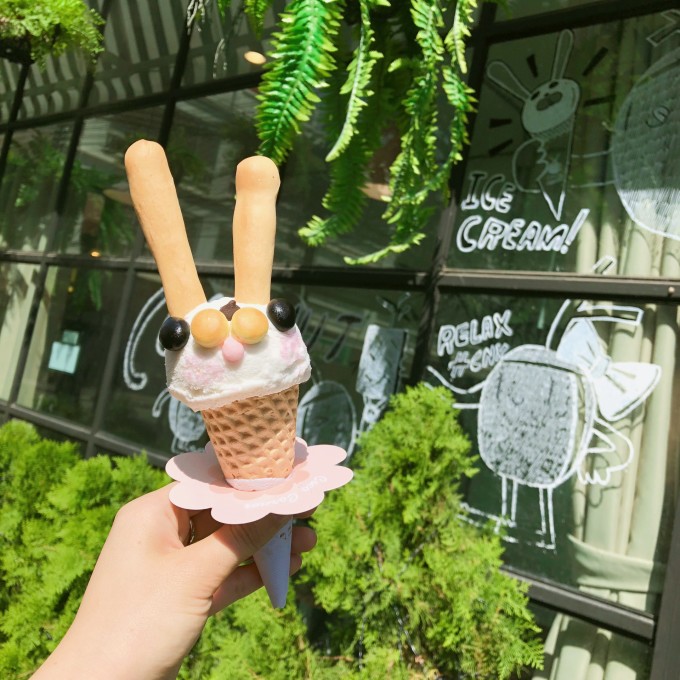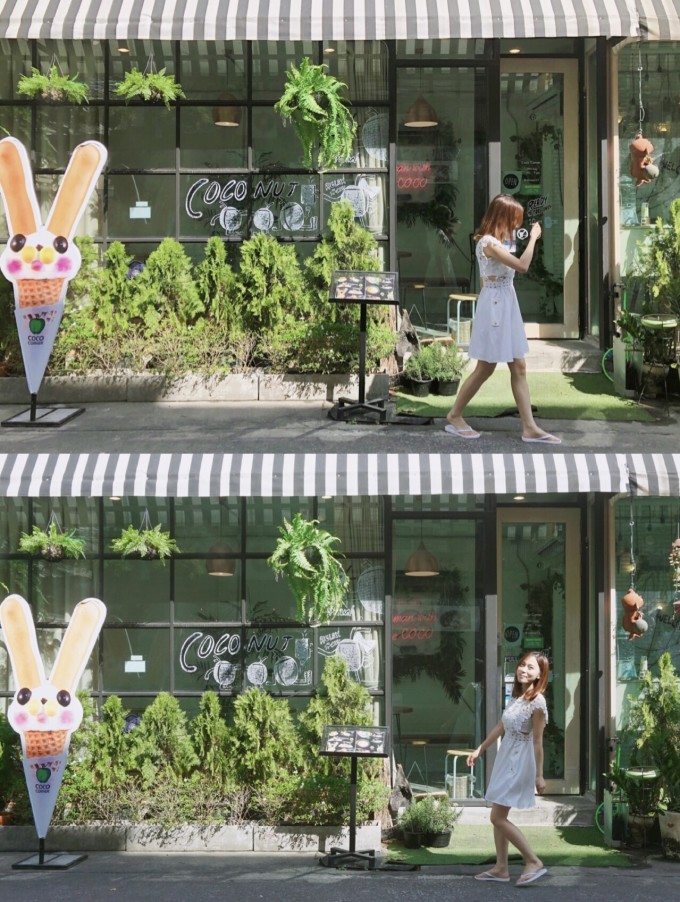 brown, went and found the store a lot of Thai people, I feel this is a local network red shop. recommend! The matcha pudding is awesome! The milk tea is also ok, the pearls are delicious, and the cheesecake ingredients are full.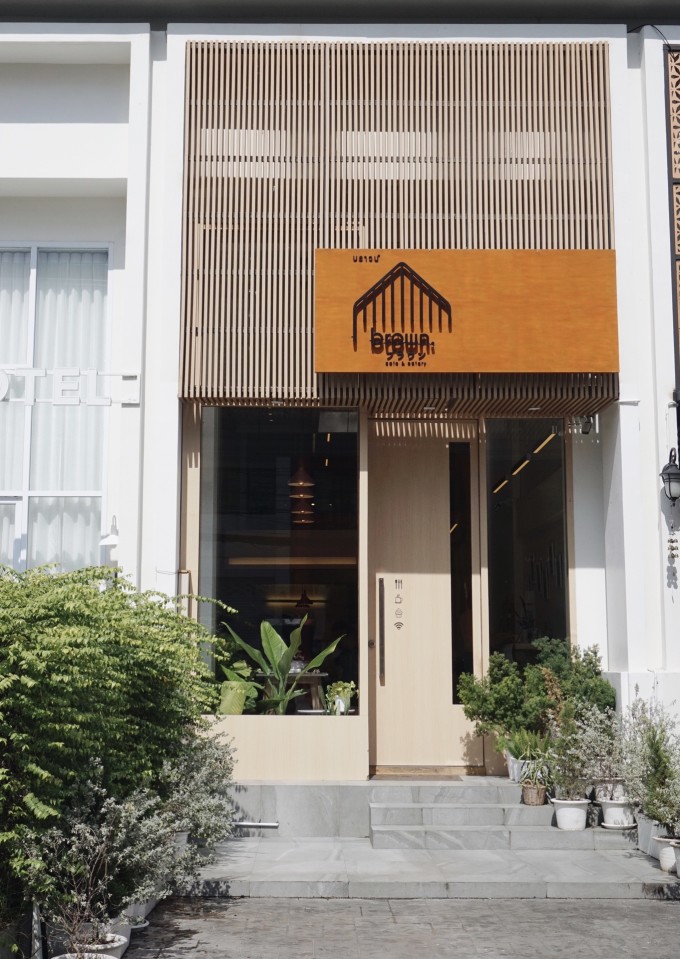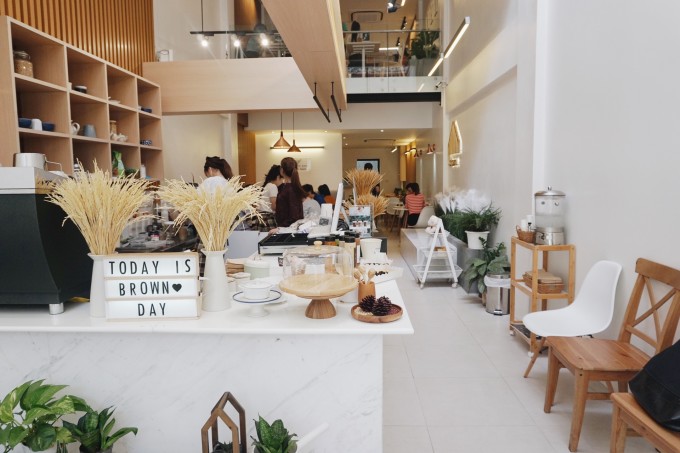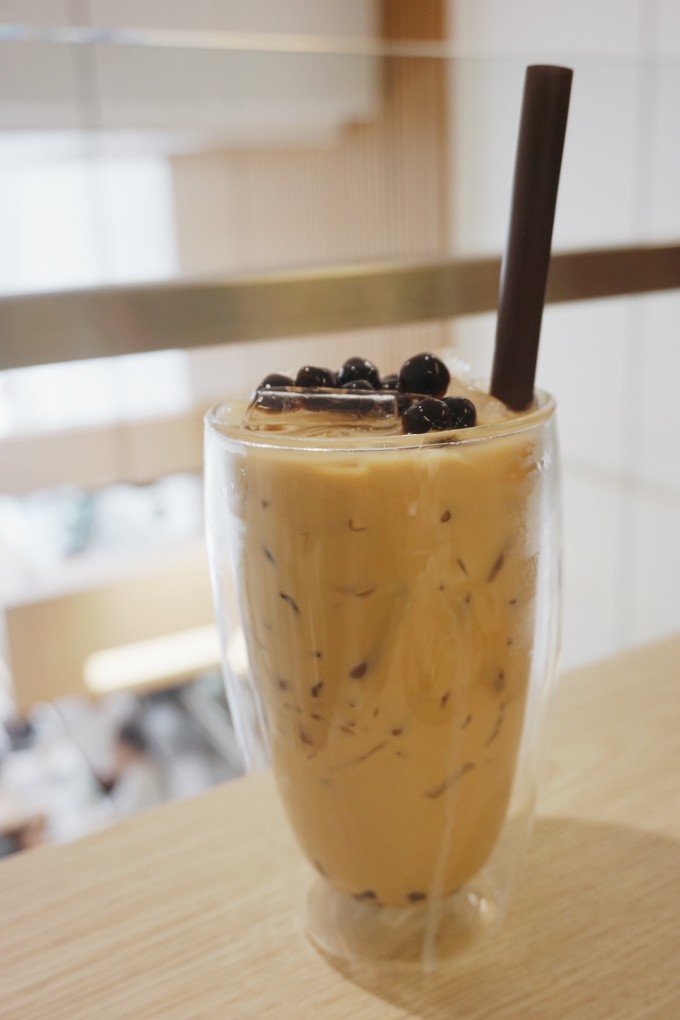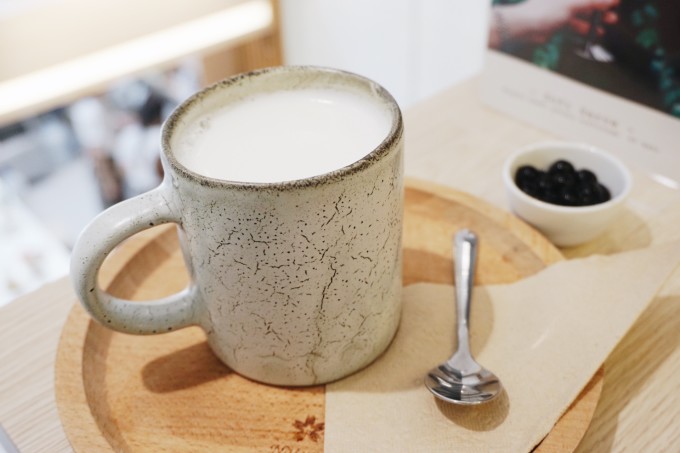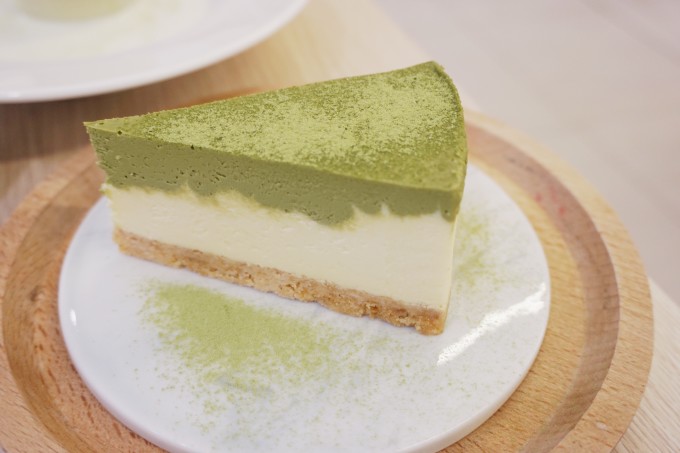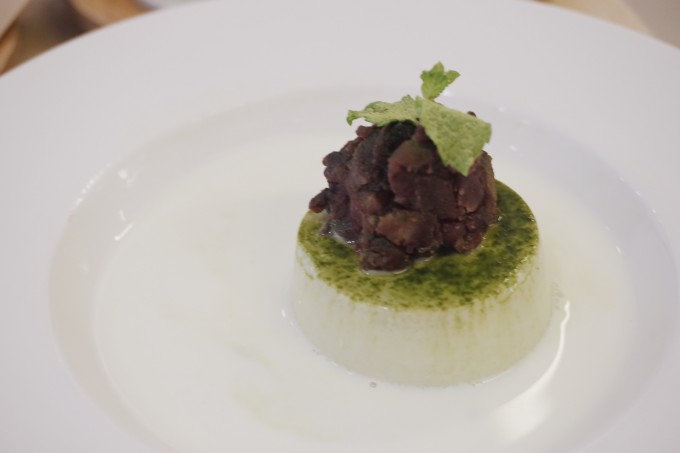 Too early to come to Chiang Mai only one main soy coffee shop
Yellow Crafts Cafe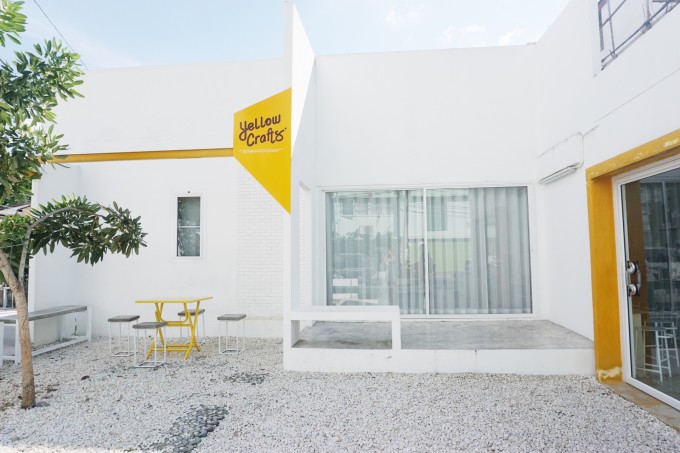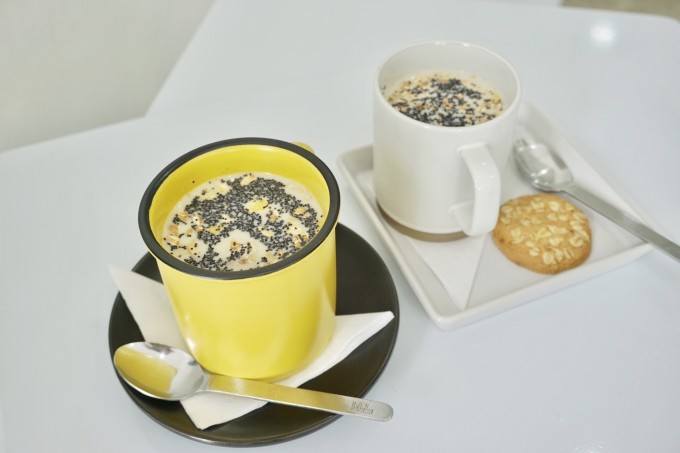 Then go back down the B & B thing, and then starting Sunday night market, it really is Chiang Mai 's largest night market, how have to go finish ah go to Chiang Mai, the ancient city of East Gate Taupe door (Tha Pae Gate) as a starting point to the Old Town Sriracha Ratchadamnern is the main axis, with nearly 10,000 stalls stretching for several blocks, which can be called a sea of small stalls and vendors. All the necessary elements of the market can be carried forward on the Sunday market. You will see a lot of small crafts small jewelry, of course, to eat, I bought some small bags , Cute and practical.
Day 3 A day to walk around
I woke up naturally, had breakfast, set off to Ssangyong Temple, and asked the price of Shuangtiao on the road, 200B-500B, 500B is the round-trip price. At that time, we only needed to go for the trip. At first, I thought 200B was expensive, so I missed it. There are a lot of asking prices above 250B, find a 250B and leave immediately.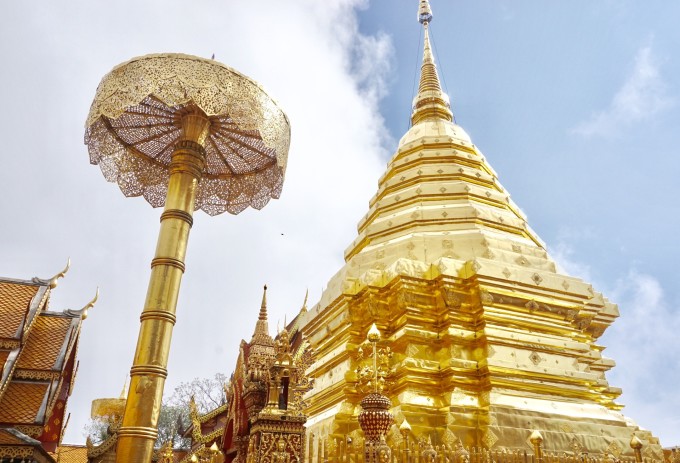 Then he went to Chiang Mai University, but can only take the cable car to visit, do not feel myself slowly, feeling that even if the campus atmosphere, temporary Waluo Luo remember this place, I do not know why directly go and see. After getting off the bus, I found that Waroro is a wholesale market, where you can find everything you can eat and wear, and there are many gold shops. After solving the lunch problem, I went to brown on Nimman Road. The pudding was sold out. I only ordered purple potato latte and matcha latte, and a single order of pearls, mixed together, you can eat slowly. I felt that the waiter didn't understand why he wanted to order pearls, hahaha.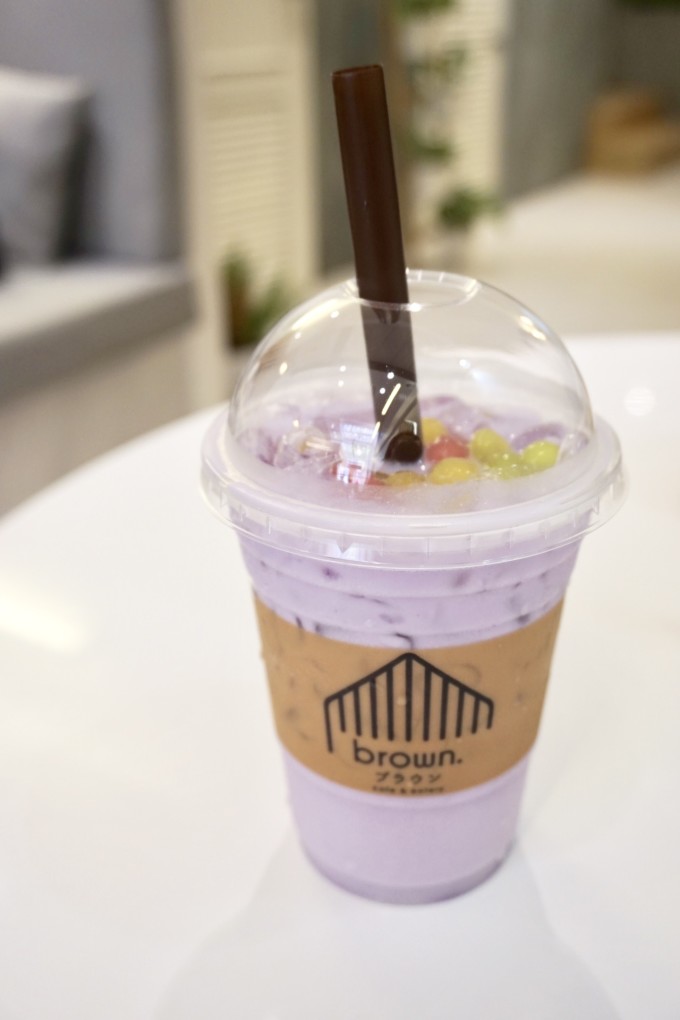 Come to Thai How do Masha Ji, after dinner back massage parlors nearby B & B try, 180-200B, comfortable cheap! The location is just 50 meters away from the entrance of the B&B. recommend!
Morning play glider, originally wanted to play the first three days, but came to Chiang Mai before I place an order, a little late, can only be arranged the day. Taobao and Mafengfeng can be booked as you like. It is recommended to book at least 2 days in advance. I ordered it at Mafengwo, 429RMB/person, with a discount of 823RMB/2 persons.
Get up at 5 am, the driver will pick you up at the homestay on time at 5:50, and then continue to pick up other companions. The journey is not far, about half an hour, fill out the form and eat some snacks upon arrival. You can choose the video by yourself, and there is an additional charge. We didn't choose it, and the experience is good. You can bring your mobile phone to shoot. (But the wind is so strong, hold your phone steady!)
In the early morning, the fog was too heavy, and the pilot said it was unsafe. You can take off after the fog clears and you can see the outline of the mountain. Start changing clothes and wearing helmets around 9 o'clock. I was the first to fly! ! ! It's okay to be nervous, my heartbeat is steady, but I glide quickly before takeoff.
Wow! What a beauty! Chongshangyunxiao, overlooking Chiang Mai scenery, that's Chiang Mai in my eyes the most beautiful moment. The visual experience of flying condescendingly over mountains, forests, farmland, reservoirs, and pagodas is completely different from hiking on the tops of surrounding mountains. Is it worth it? I can only say that I feel great. This is the real flying experience!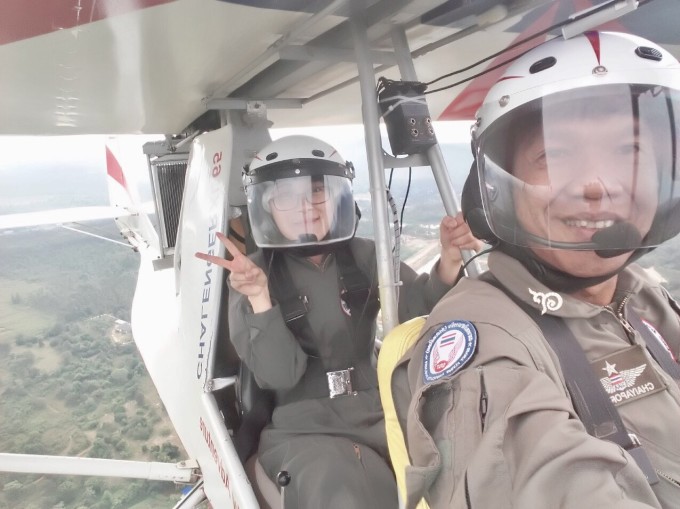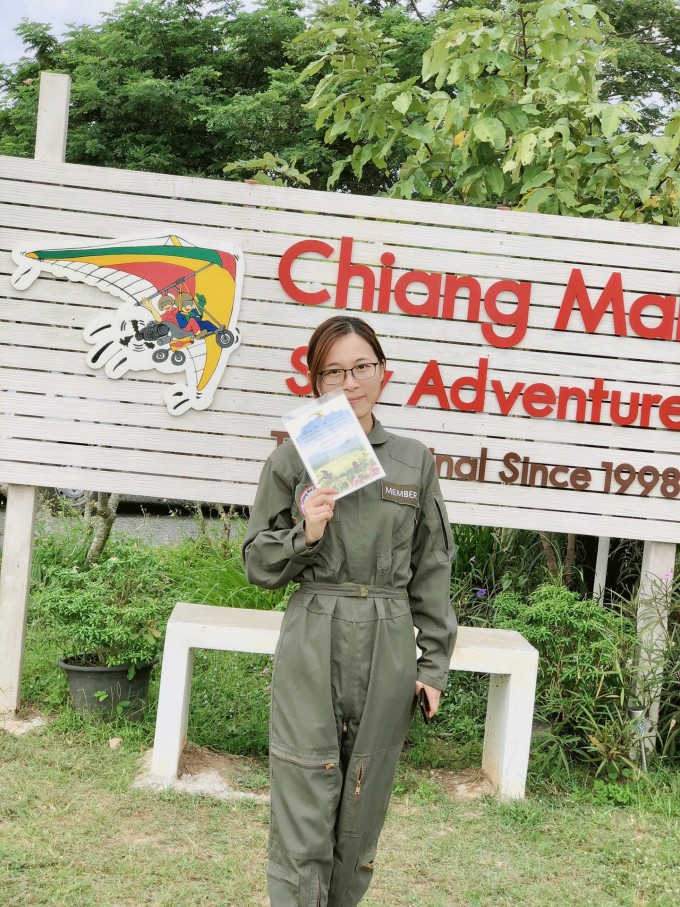 The company, called Sky Adventure of the smaller airports in Chiang Mai countryside, only two or three meters runway, the boss also leisurely tour zai raised horses, cattle, sheep, cats, dogs, just like mining Ju Dong's case Little days.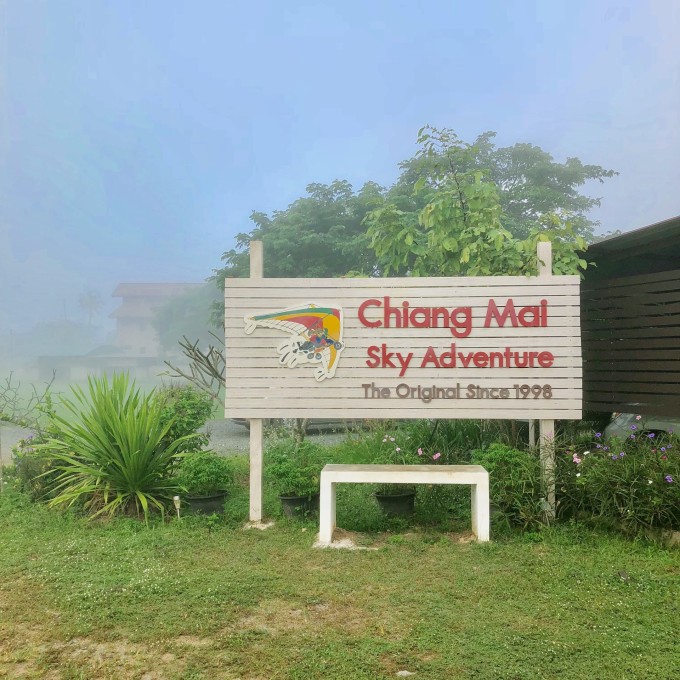 After the experience, the driver sent us back one after another, and it was only around 10:30 when we returned to the homestay, where we could also order some fruits. After packing your luggage, eat lunch directly at the homestay and wait for aya's car to pick you up at the station. (Aya's mini bus can go to Pai , make reservations or bed and breakfast to help set the micro letter.)
Chiang Mai -> Pai , 3h, 762 turn one, all the way to sleep.
Bend Michizane So much! If motion sickness is recommended to take motion sickness medicine in advance, the motion sickness medicine of boots is good.
After arriving, contact the hotel to pick us up. I booked a villa hotel-a standard villa, which is more cost-effective, about 210RMB/night with breakfast. It is close to the scenic spot, convenient for travel, and there is a shuttle.
Pai Allah Resort Pai Iyara Resort
Address: 129 Moo1 T. Tungyao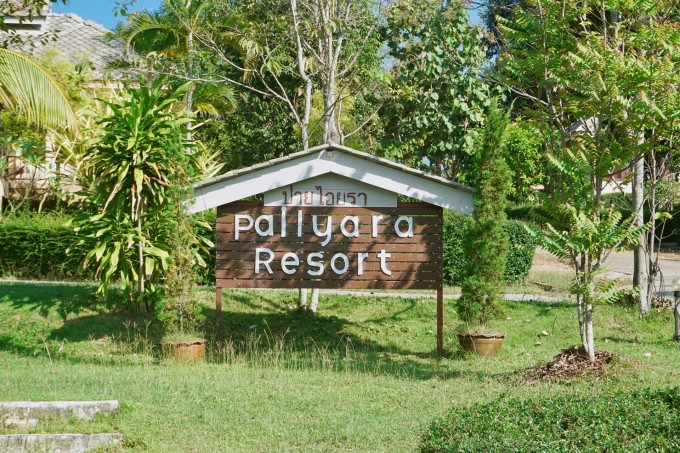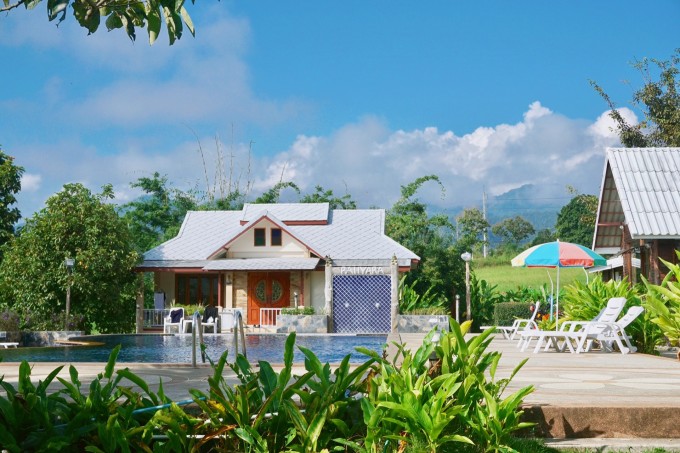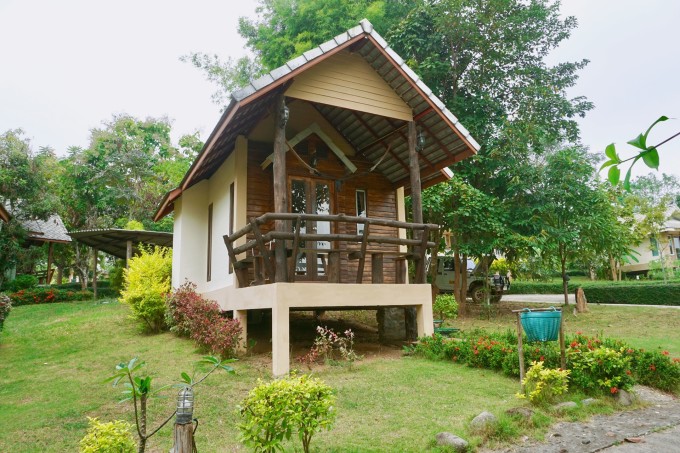 The hotel shuttle to Pai city center, lay down their luggage, starting the night market (in Pai City Center) looking for food, the way the trip ticket bought, bought aviabooking tickets, the station is just across the aya of the car relatively new , Feel more comfortable, 300B/2 people. Before returning to the hotel, I rented a motorcycle for the next day. The motorcycle is pink, which I like, almost brand new. The boss said that the car was rented for 5 days when it was new. I found it as soon as I returned it. Rent a day 250B, helmet 50B/1. The older 150B—200B/day.
You must download Google Maps, one is responsible for opening, and the other is responsible for viewing navigation. Mark all the places you want to go, so it is convenient when you find them.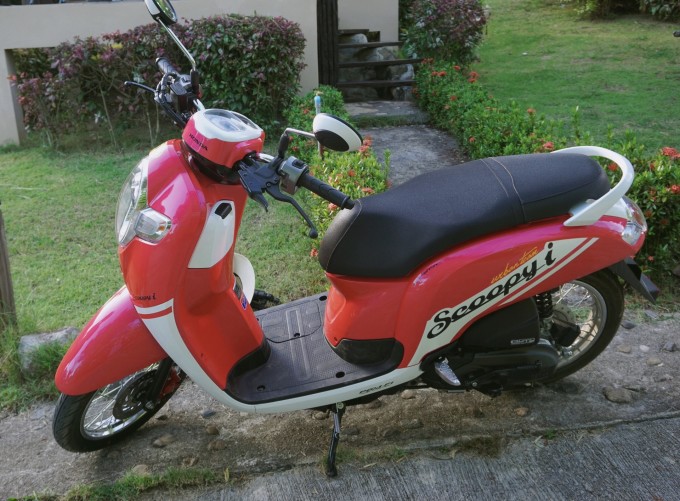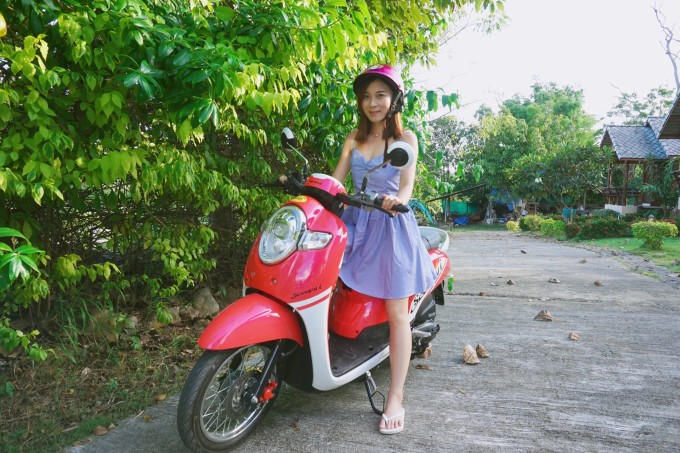 Day 5 Take a motorcycle and enjoy the fairy tale town
Itinerary: Take a motorcycle and enjoy the fairy tale town.
World War II Bridge—Strawberry Garden—coffee in love—yellow cottage— big tree Swing—Pink Xiaozhu—inverted cottage. Open your navigation, from the hotel, drive to the first bridge in World War II, slowly to the Pai town center to open, it will by the middle of these attractions.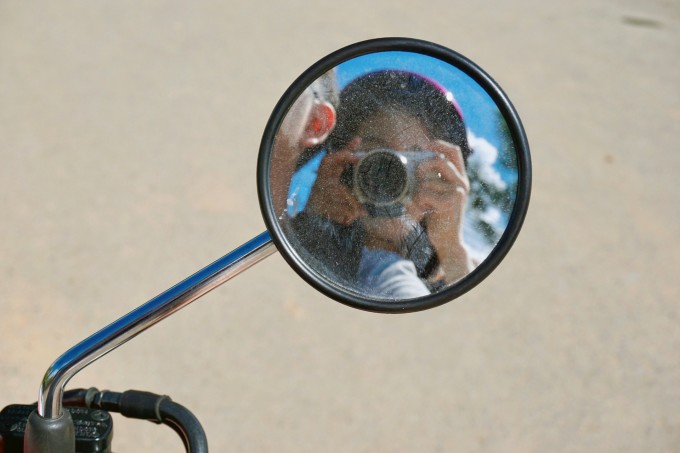 It's enough for most of the day, and we will leave at 9 o'clock in the morning, the sunshine is enough, the light is good, and the photos are beautiful.
▼World War II Bridge▼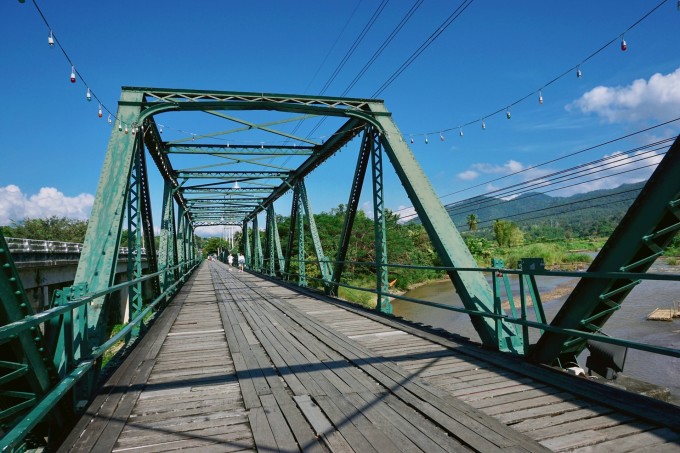 ▼Strawberry Garden▼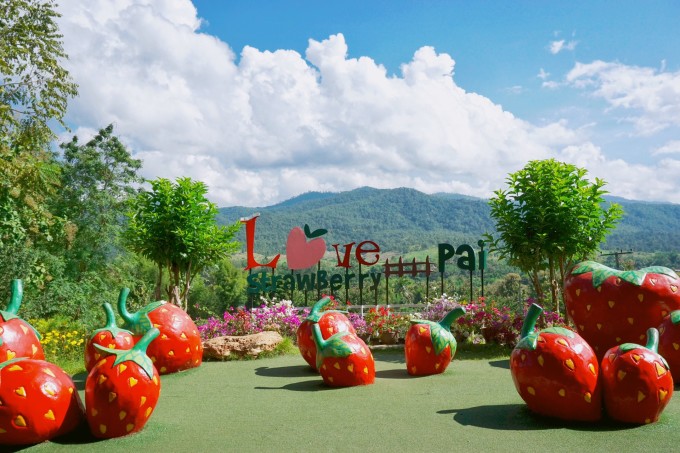 ▼coffee in love▼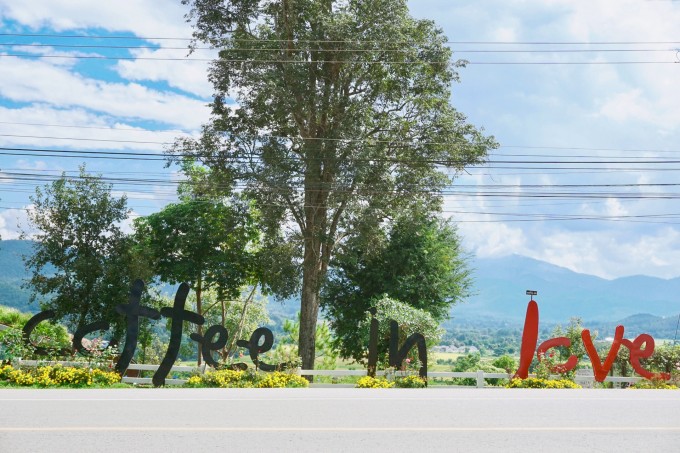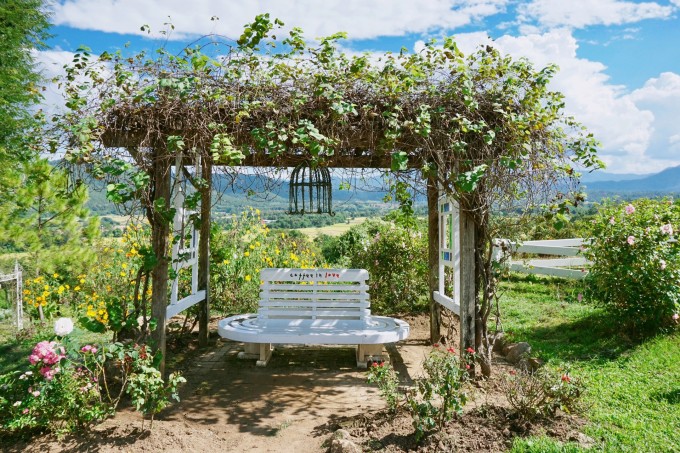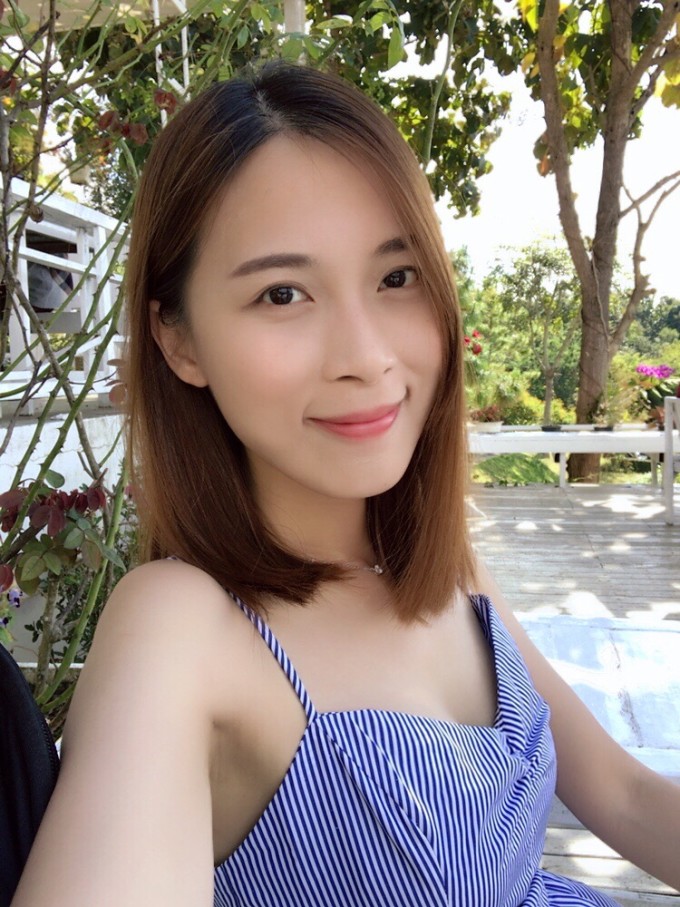 ▼Yellow Hut▼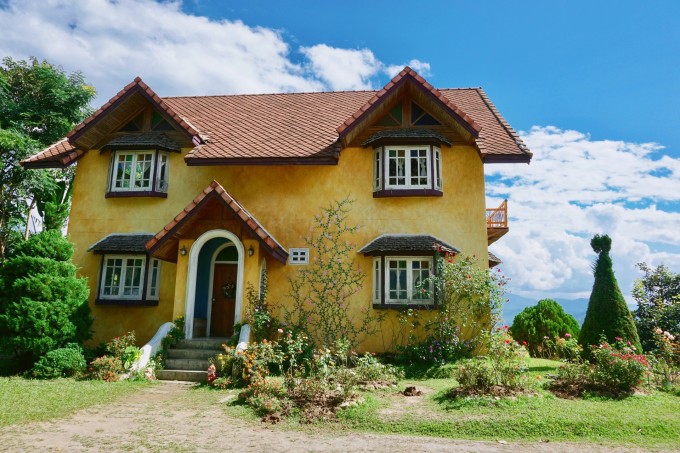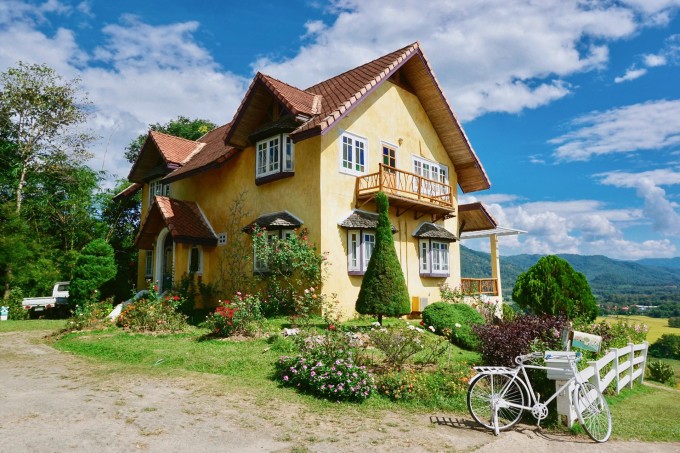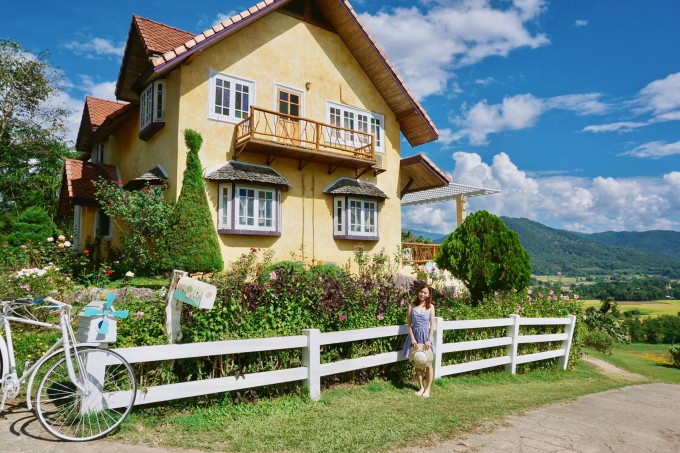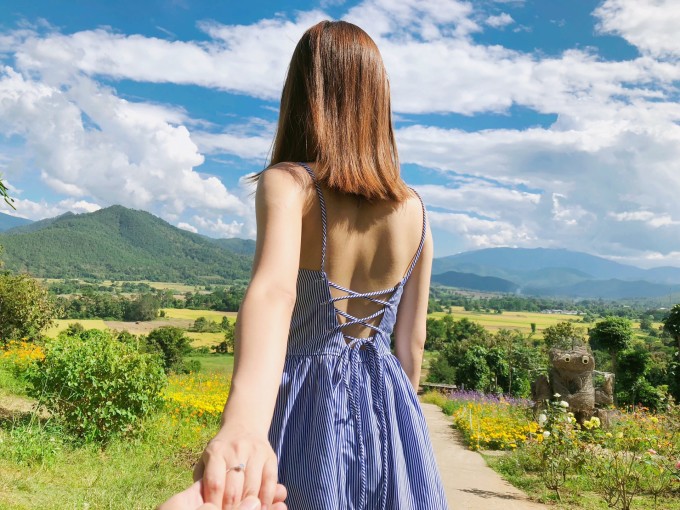 ▼ Big tree swing▼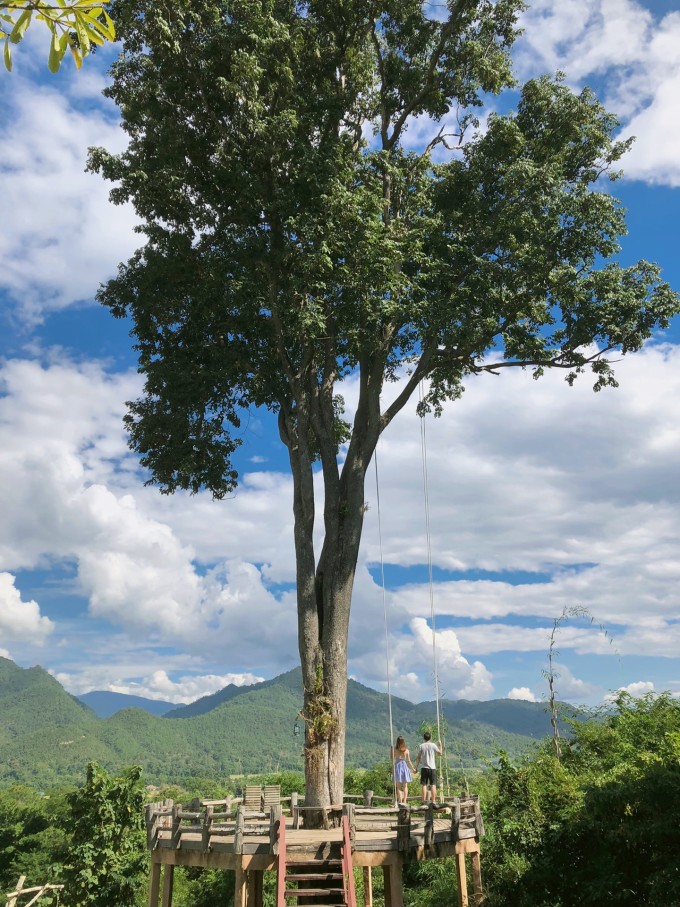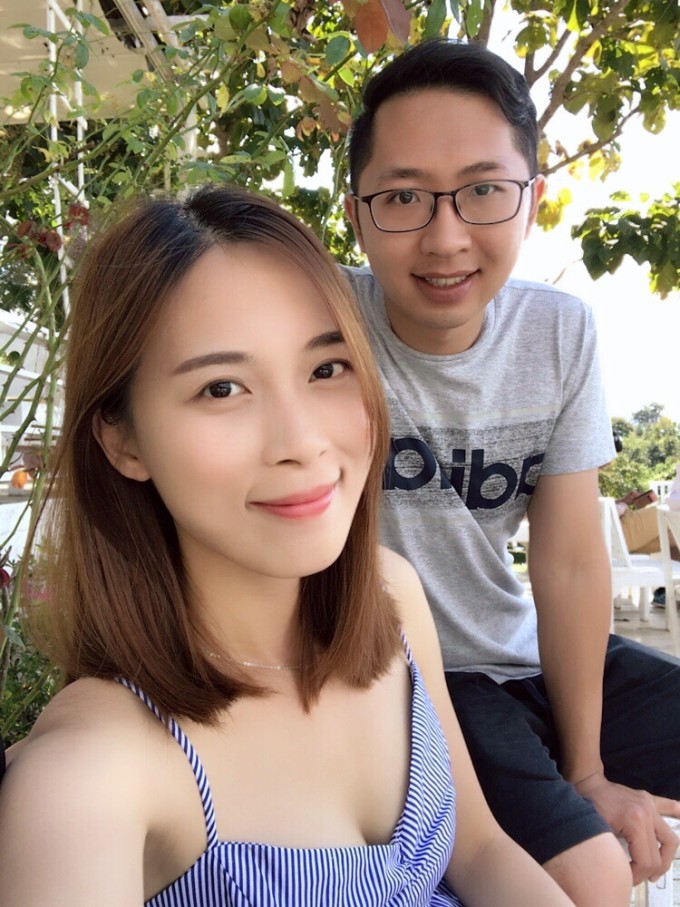 ▼Pink Xiaozhu▼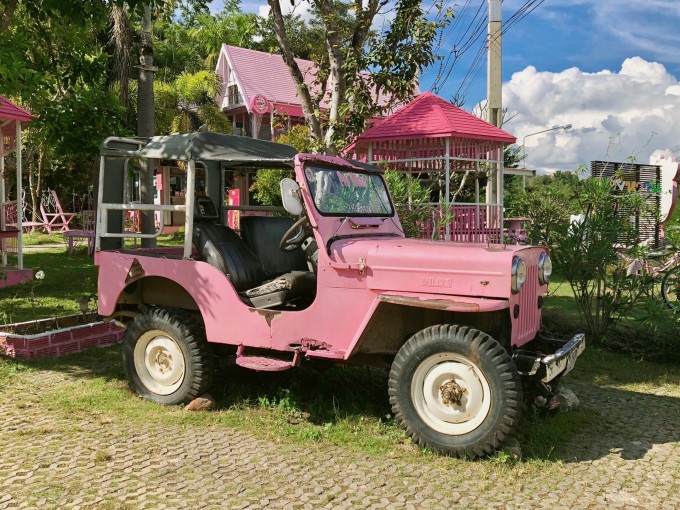 ▼Inverted hut▼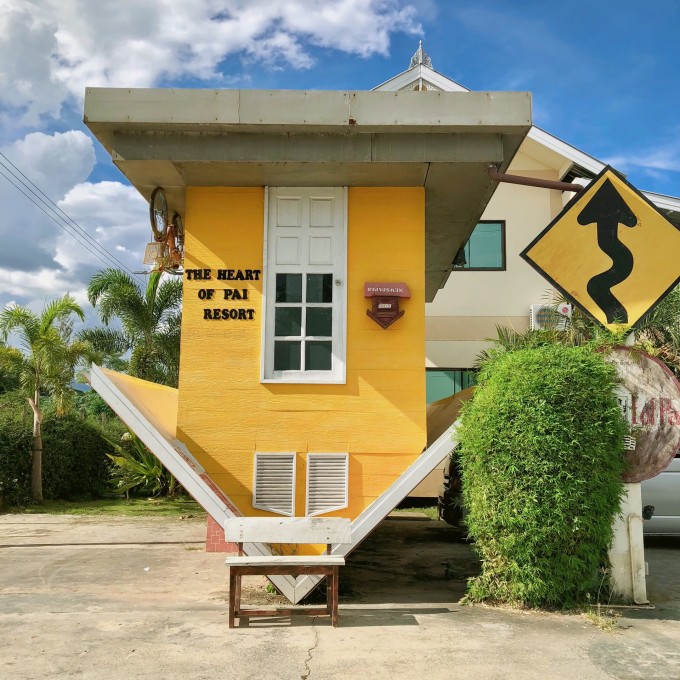 Although PAI does not have stunning beauty, it is also like a rose blooming in the middle of the street. It exudes an intoxicating fragrance everywhere. The landscape of the town has no deliberate and artificial decoration, but it shows the meticulous design everywhere. Unconventional. I want to create such an exquisite and harmonious town, not entirely due to the charming natural scenery, but also out of people's love for the countryside, out of sincere care between people, the kind people in the town, and the journey The beautiful scenery is all golden fragments in my memory.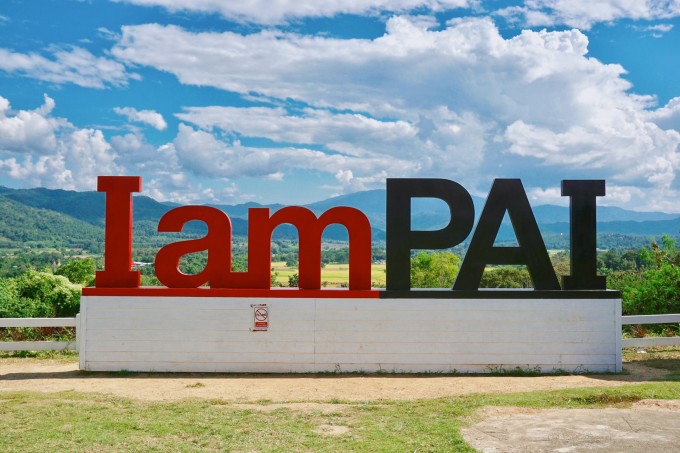 I rented a motorbike and went around. I saw papaya for sale on the way, 20B one, it was a whole! Two people can't finish it, so cheap! In view of the sun for too long, go back to the hotel to take a shower and change clothes, and then go out to the night market at night. In Pai 3 days 2 nights, the last day of going to let the hotel after check sent to the city center, it is also the first car to the night market.
Pai The night market is not big, you can go shopping in two hours, but there are a lot of good food, all kinds of BBQ, pizza, mango rice, and very cool bamboo drinks. Generally, it starts at six and closes at 11 o'clock.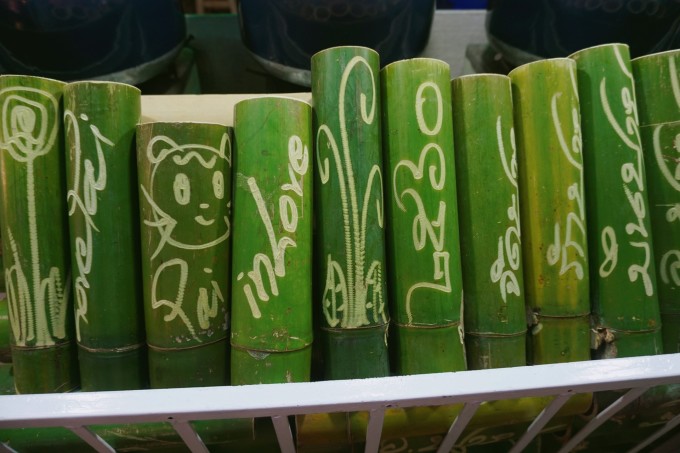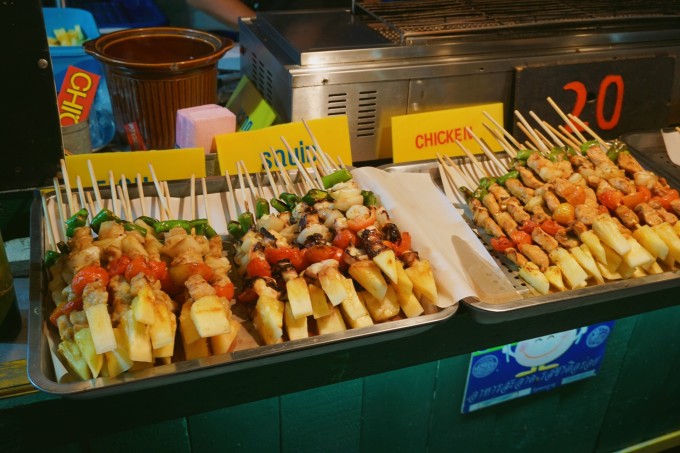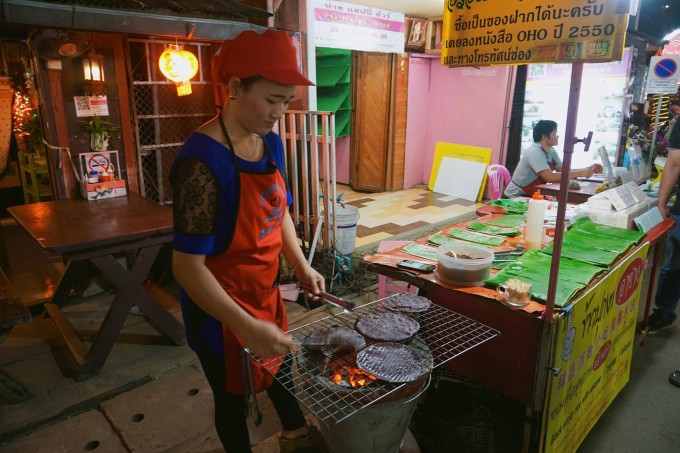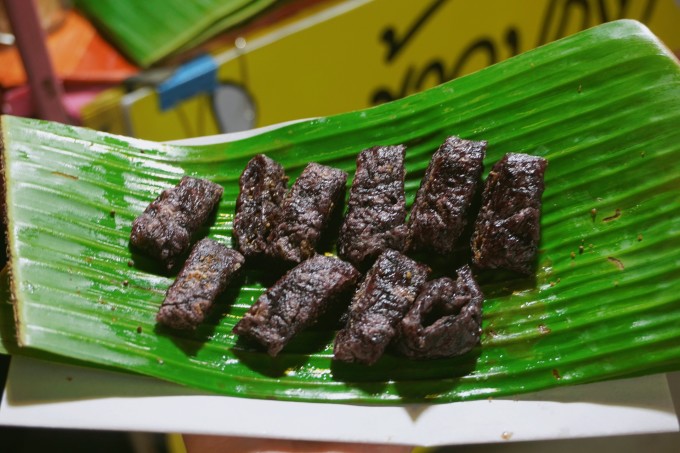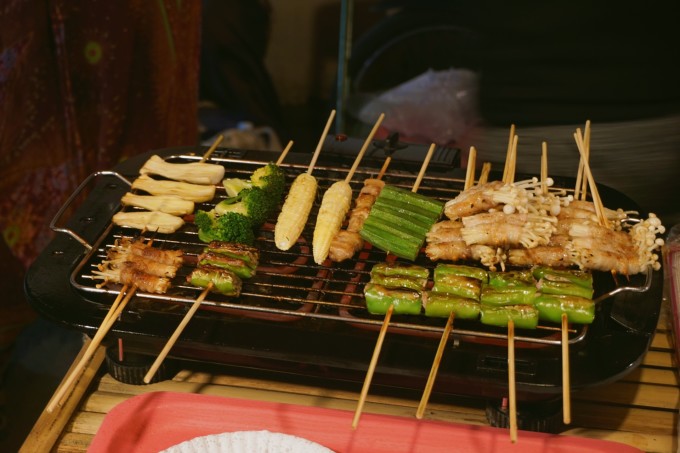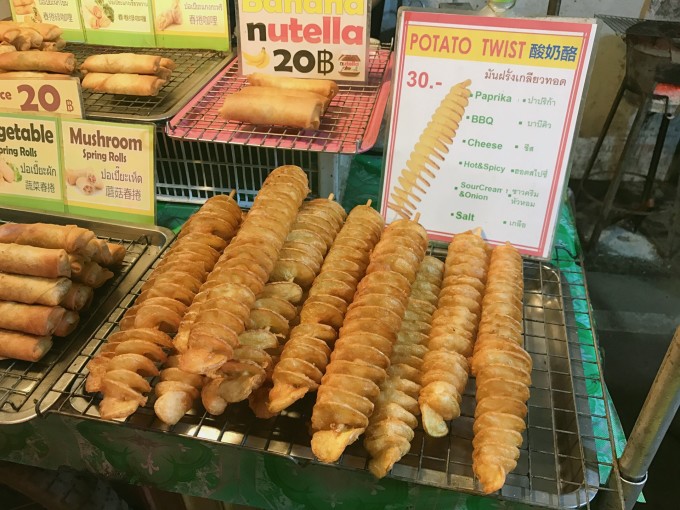 Look for these two small shops! 100% recommended!
Mango sticky rice, you can try the 4-color mix, it is delicious! Some people may think that mango sticky rice is not used to eating, it is so sweet, this tastes just right, trust me, you can try it! Than I do in Chiang Mai night market to eat delicious! I bought one more before returning to the hotel, but I couldn't finish it in the end.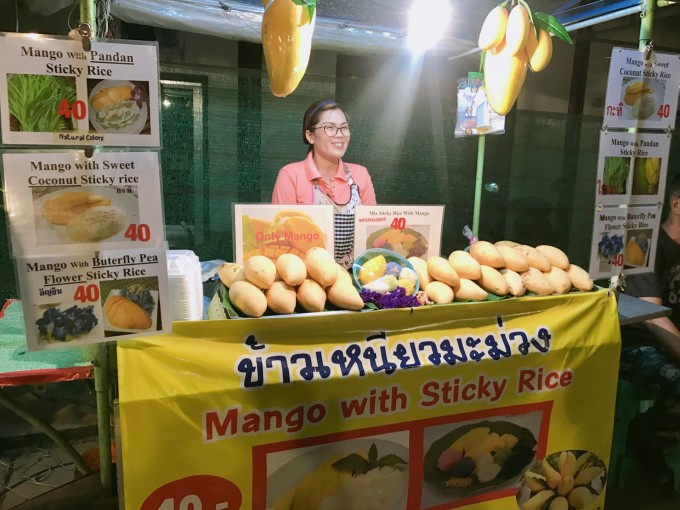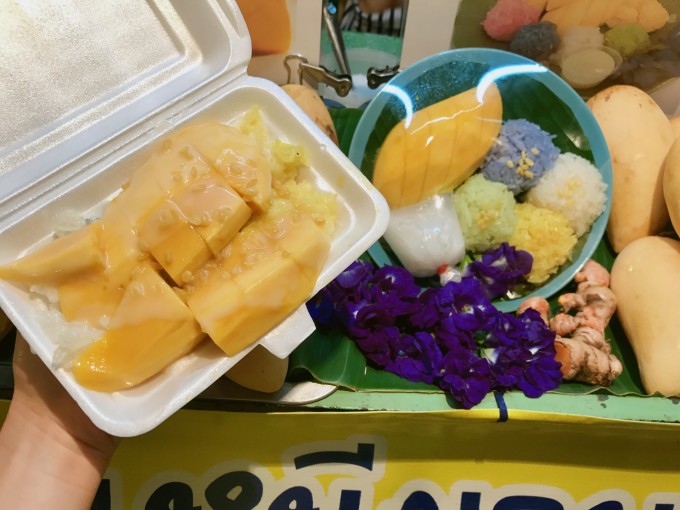 Grandma's juice shop, super enough! And it is freshly squeezed with coconut water, which is delicious and cost-effective! I ordered mulberry mix avocado, passion fruit mix avocado, great!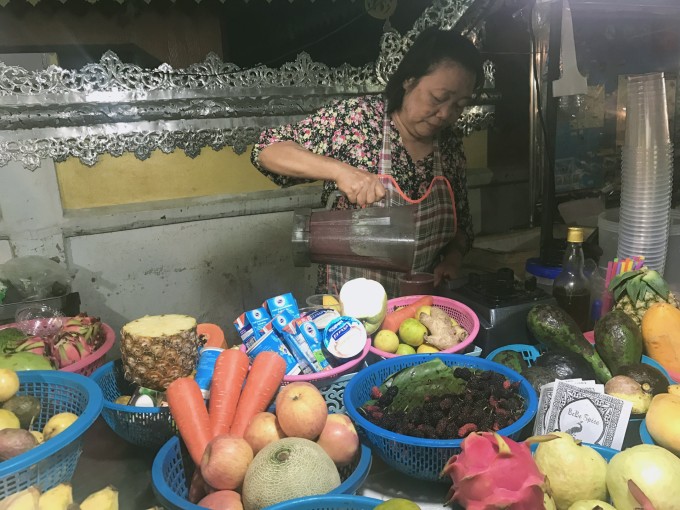 Day 6 Back to Chiang Mai again with more than 700 corners
Whenever he woke up, ate breakfast at the hotel, pick up my luggage, play cell phone, after 11:00 check-out to Pai city center, just find a shop to eat, 2:00, began three hours of continuous uphill downhill Turned.
Booked a guest house in the ancient city in the last 2 days (about 190RMB/night). The ancient city is relatively quiet, and there will be a bit more lively near Thapae Gate. For dinner, I like to eat the small street shops that I can't forget~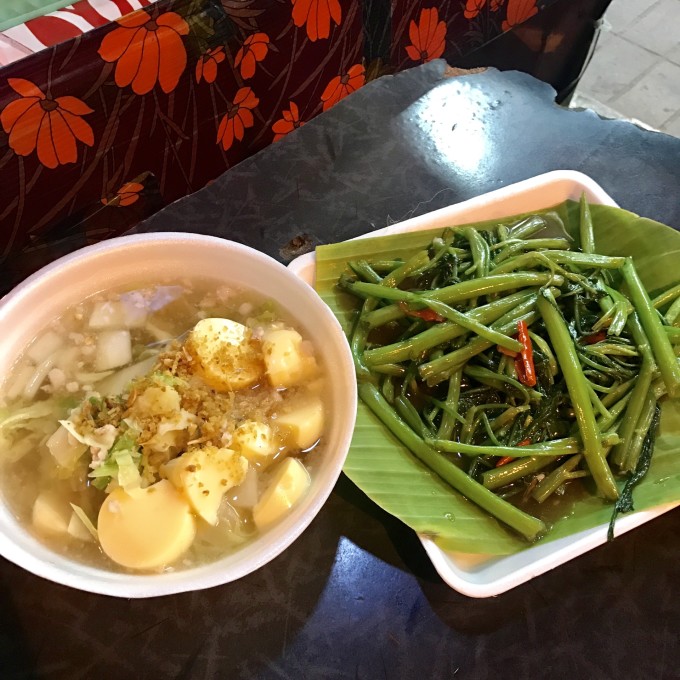 Day 7 One day to eat, eat, buy, buy
Echo landlord took us to eat breakfast, by the way introduced where there is good food, where the good massage, you can look at in Chiang Mai , but also talk a bit about the work of Echo, on the way to visit her Xinmin places and studios.
When I walked to Huan Chao Bua Tip, a rice noodle shop, the store looked ordinary, the rice noodles were very fine and the taste was good.
Address: Thailand, Chiang Mai, 64 Prapokklao Road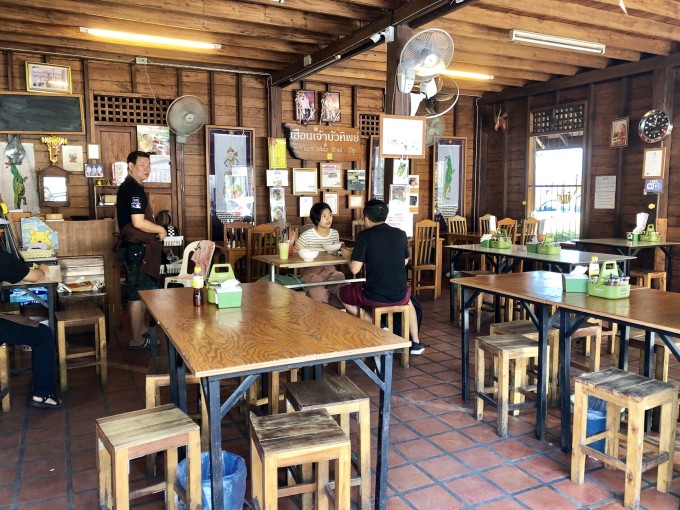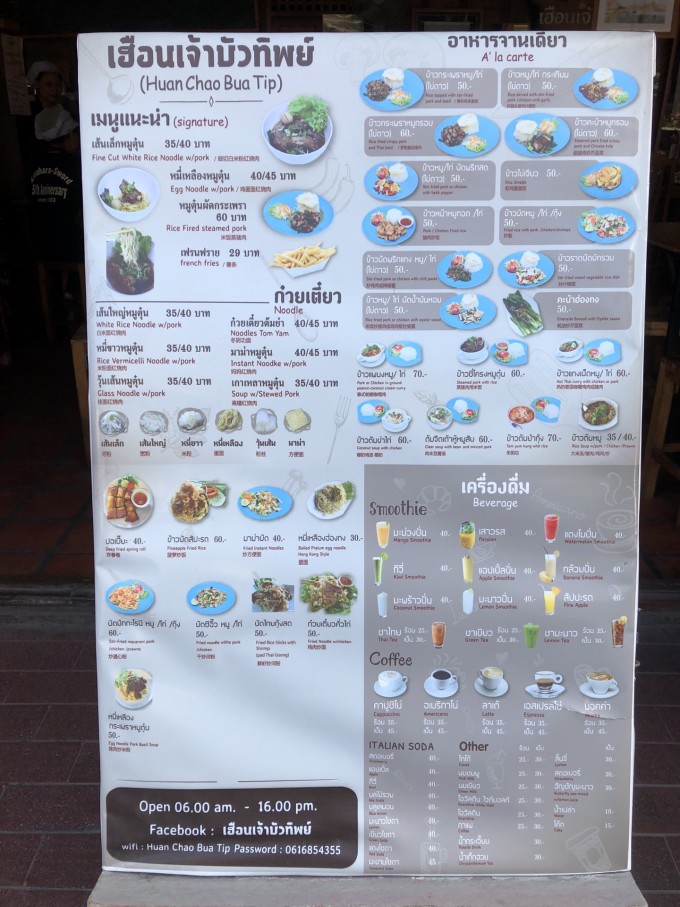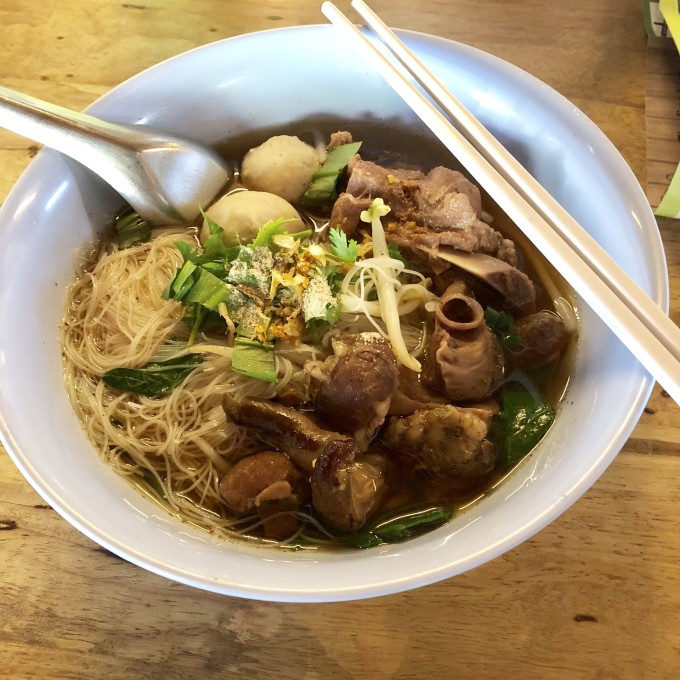 If you don't know where to go, let's get massage. There are 3 price ranges for massage. Echo introduces shops with different price ranges, ordinary 200B-300B, mid-to-high-end 500B, and high-end 1000B (high-end generally requires appointment in advance). Passing by Lila on the way, let's go to this one. The two of them had a full body massage with essential oils and a full body massage with aloe vera. It was okay, but in terms of technique, it was better to do it last time. Each has its own characteristics.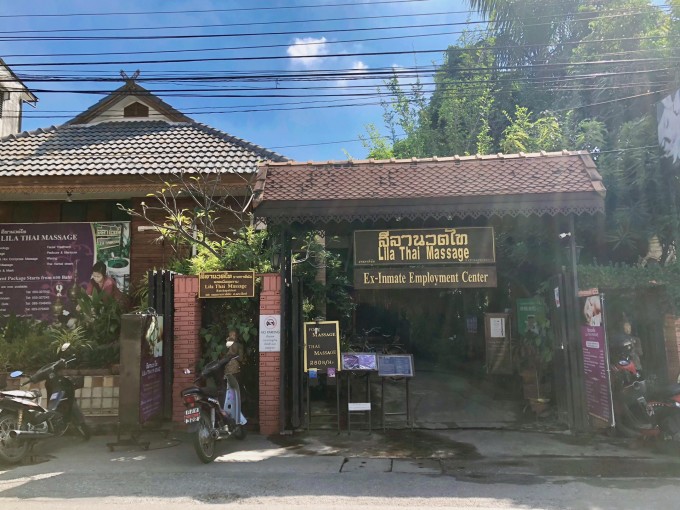 Then I will take you to eat a 250B salmon! FIN, right at the Maya shopping mall, you can go shopping after eating. Salmon is a great deal! It's equivalent to 25RMB, which is a generous portion. It's just that the sushi price is in the upper range, not cheap.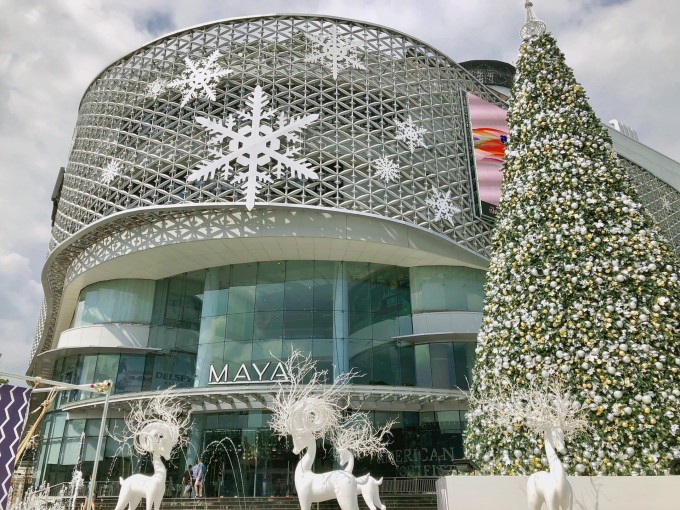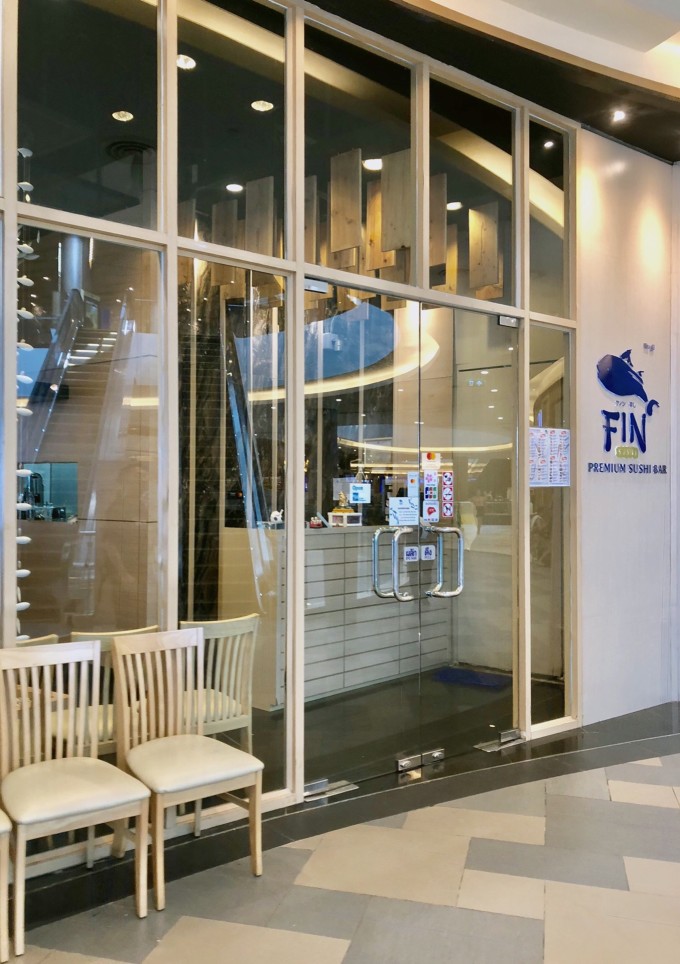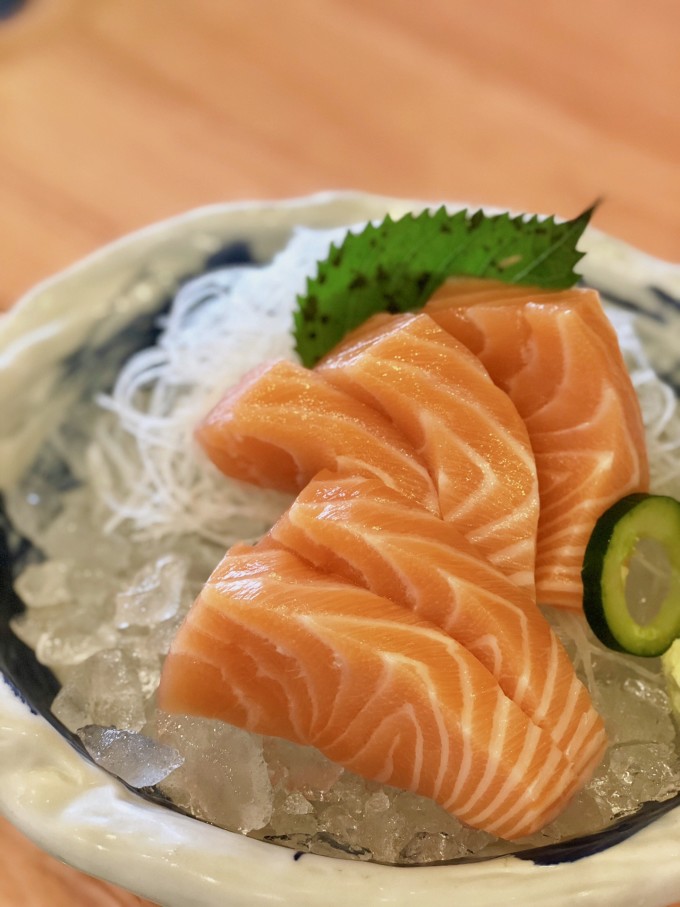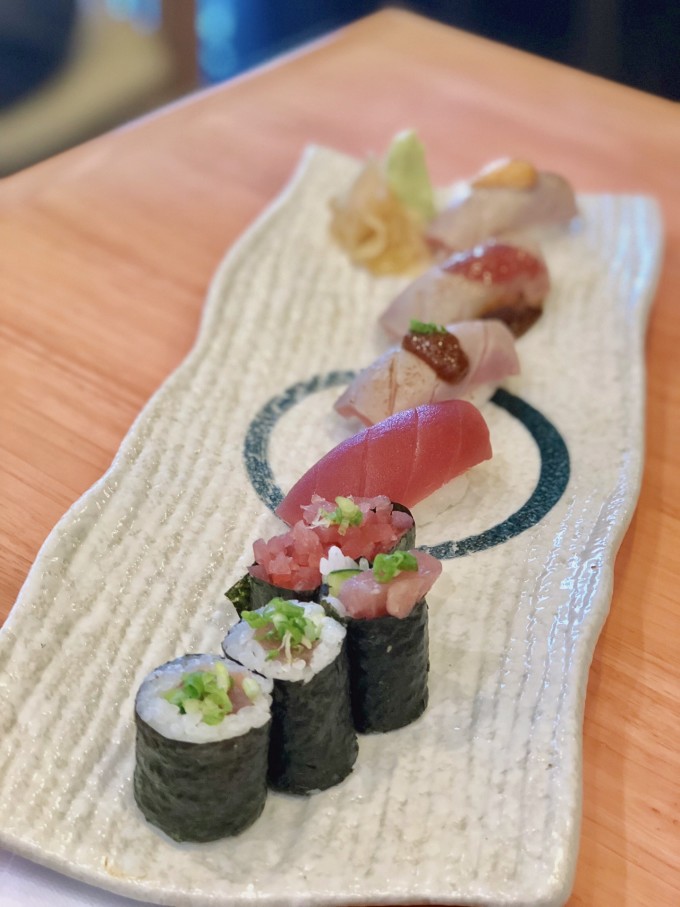 Before dinner, I will take you to eat the bird's nest on the street. The location is difficult to describe. The road on Suthep Rd is going straight forward. It is almost there when I see Watson. I only started setting up the stall at 6 pm. He is a fat uncle. The price is 40B-70B, about 8RMB! If you don't eat it, it's wasted hahaha.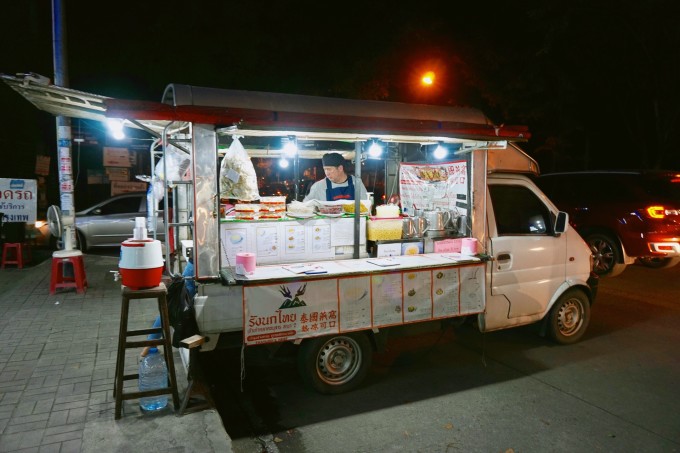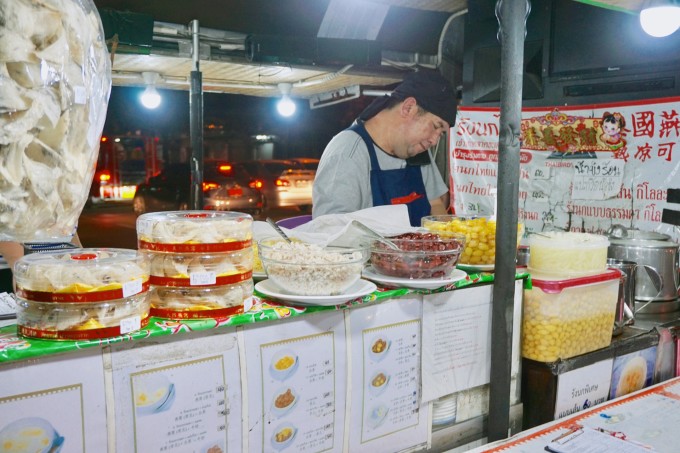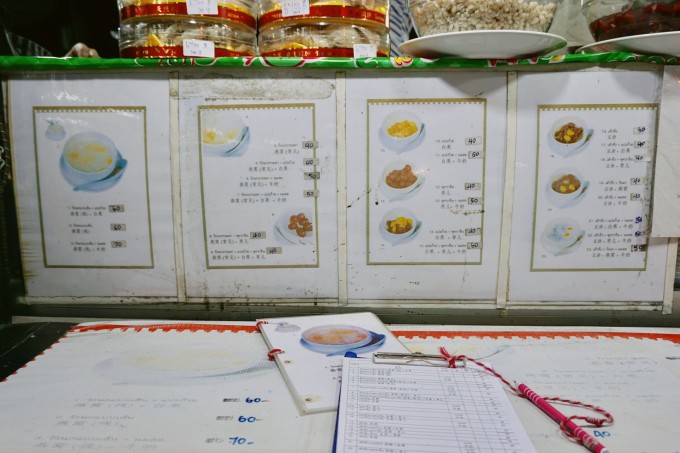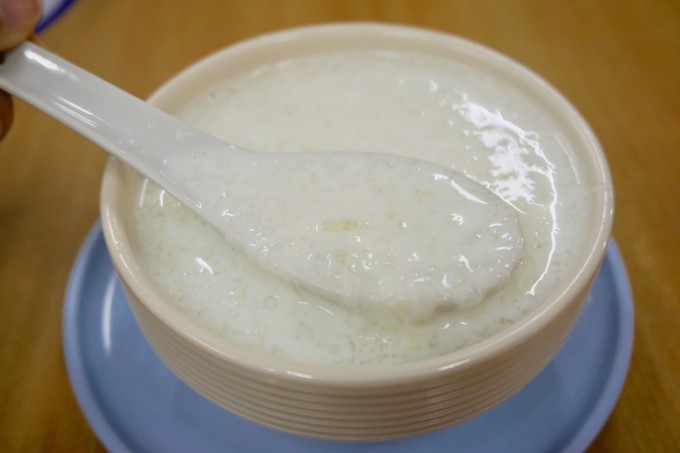 Day 8 Come back to my dear motherland
If you want to sit in a beautiful cafe in the ancient city, I recommend this Fern Forest Café. Surrounded by green plants, pure white color, European architectural style.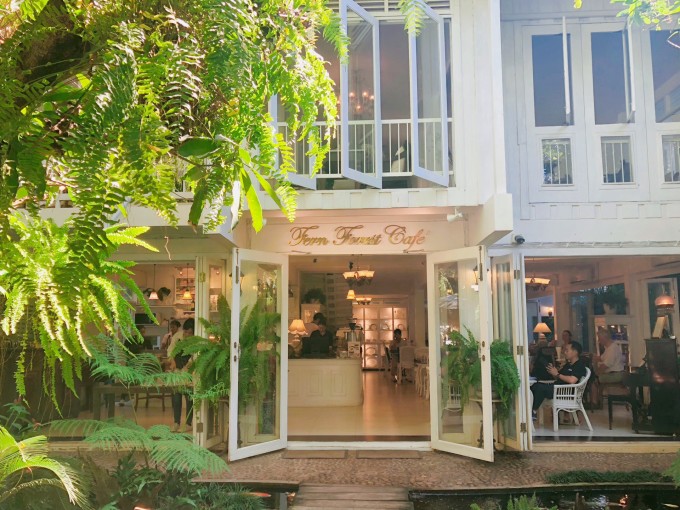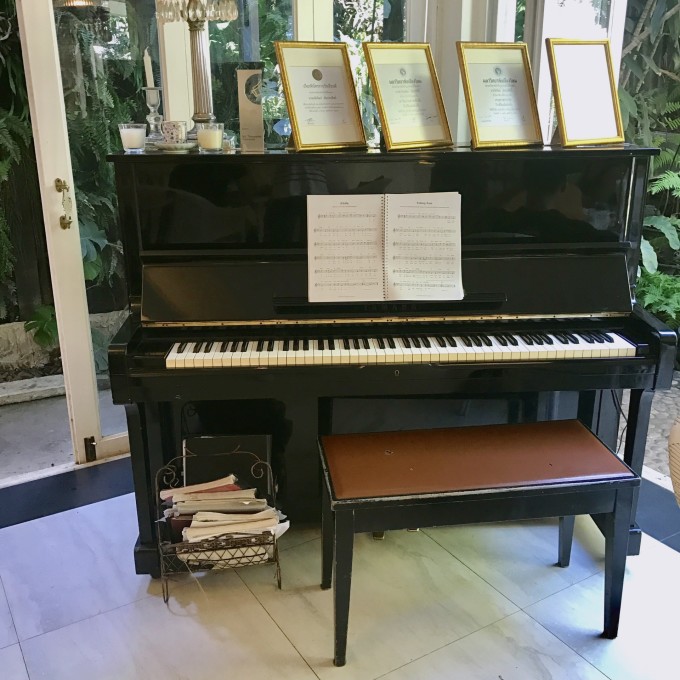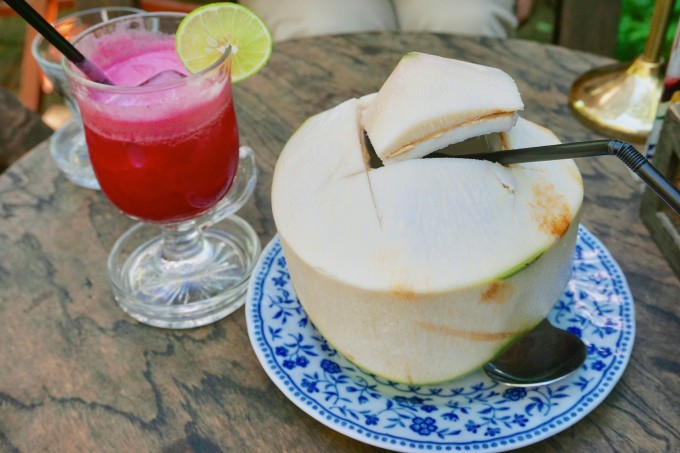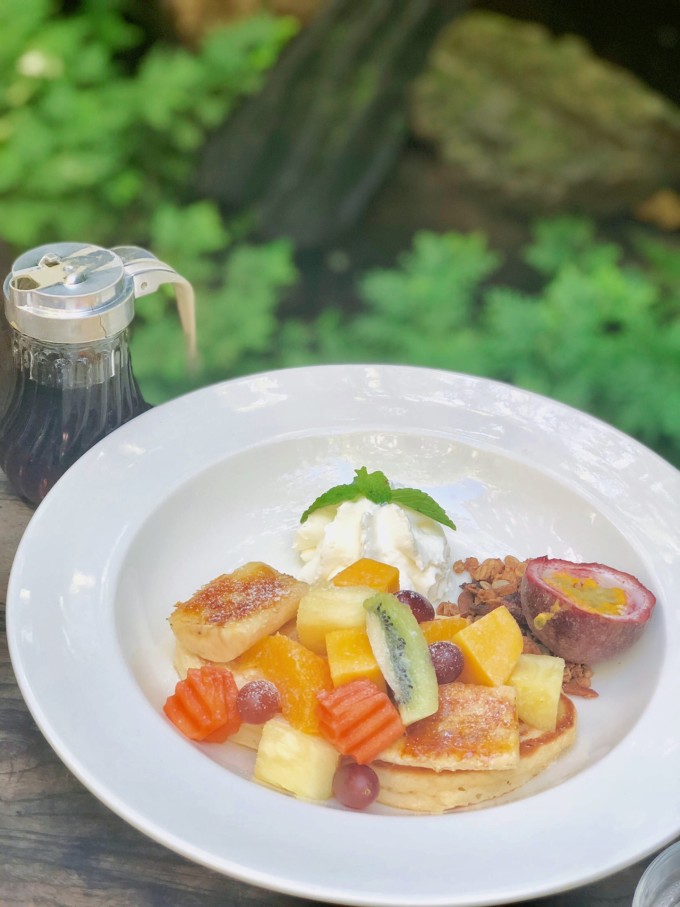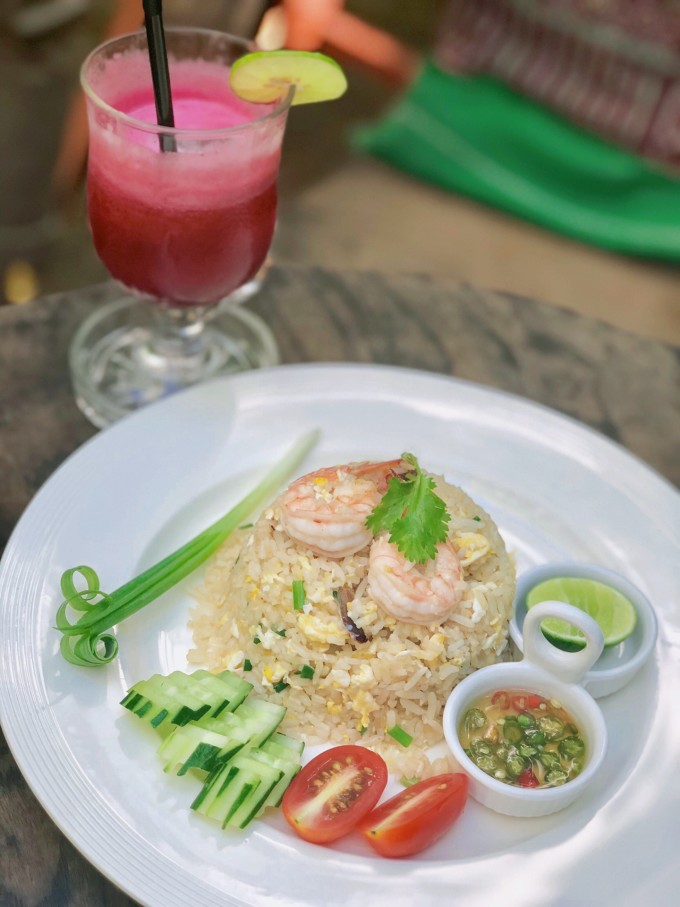 Bring your luggage, bring your memories, and come back to my dear motherland~
See you next time!